Communities throughout Duval County are calling on the Jacksonville Sheriff's Office and city leaders to stop the violence against children.
On Wednesday, JSO confirmed a 16-year-old was shot in a Durkeeville drive-by on Tuesday.
Investigators said the teen is expected to survive.
He is the 19th child shot in Jacksonville so far this year.
Four of those children have died.
RELATED | Photos: Jacksonville 7-year-old girl shot, killed by stray bullet
Action News Jax reporter Courtney Cole spoke with some people in the community who believe the solution to violence is love.
This year alone in Duval County,  according to our count--19 children, under the age of 18, have been shot.
Four of the shootings were deadly.
One of the most recent victims of those fatal shootings is 7-year-old Heydi Rivas-Villanueva.
Neighbors in Jacksonville Heights say they're concerned for their safety.
"It's not just here...it's everywhere now. Jacksonville's getting worse and worse -- it seems like by the day," said Justin Stewart. He moved to Jacksonville Heights just over a year ago from Middleburg.
Action News Jax created a map to help give you a better idea of where all of the shootings have happened.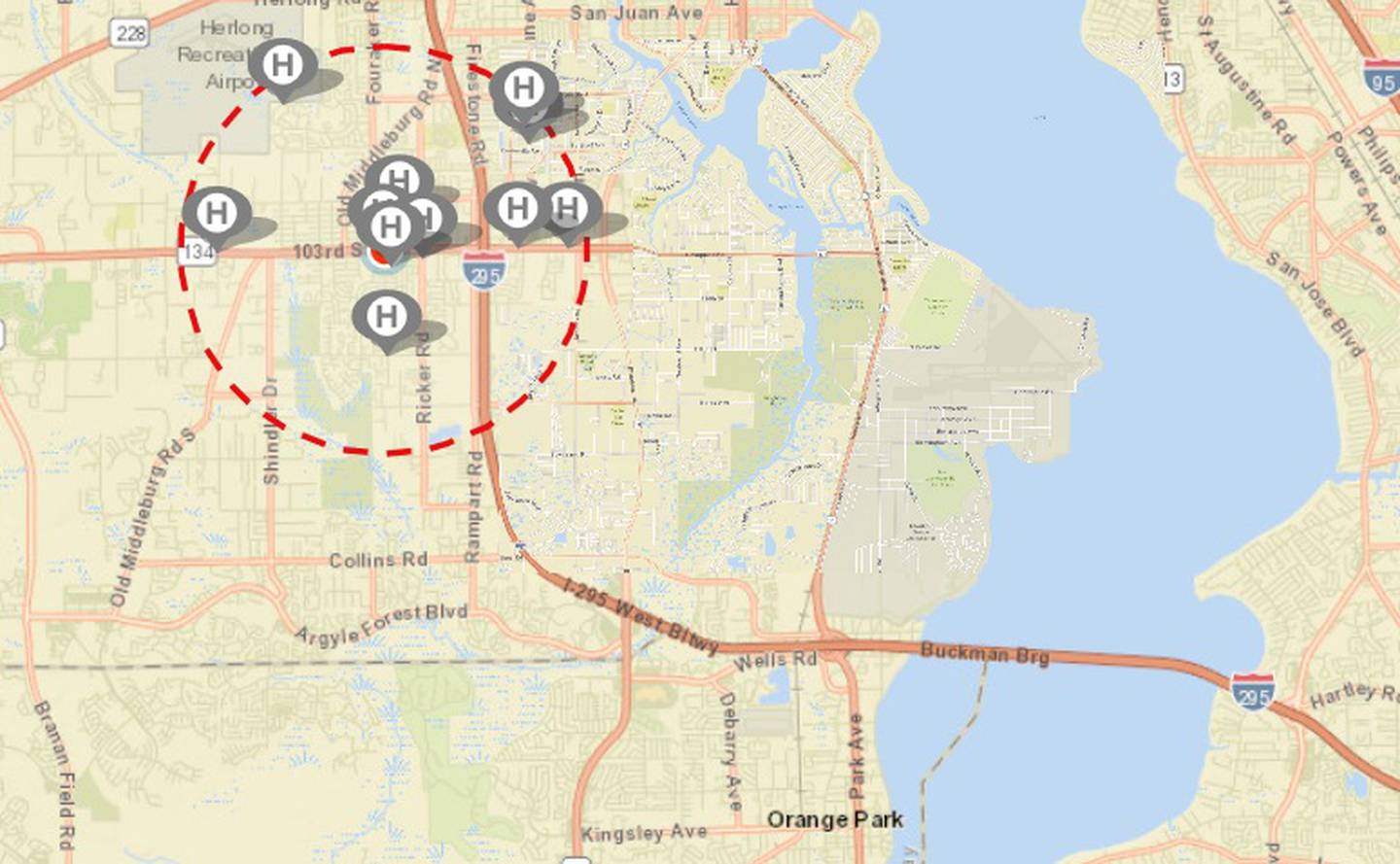 "To know that life is just so...just worthless...you just randomly shoot everywhere. What do they think? What are they thinking?" Angie Rich asked.
Action News Jax also took a closer look at how the Jacksonville metropolitan area measures up to other major Southern metropolitan areas.
According to the Gun Violence Archive, an independent data collection and research group:
Jacksonville, Florida: four children killed by gun violence
Memphis, Tennessee: eight children killed by gun violence (The Memphis metro area is pretty similar to Jacksonville.)
Charlotte, North Carolina: one child killed by gun violence (This Charlotte metro area has twice the amount of people as Jacksonville, but currently has fewer children killed by gun violence than Jacksonville.
Miami, Florida: three children killed by gun violence (The Miami Metropolitan area, also known as the Greater Miami area, has six times the population of Jacksonville, but one less child death than the River City.)
Terrance Freeman is now the City Councilman of District 10 -- which includes Jacksonville Heights, the area where Heydi Rivas-Villaneuva was shot.
"It was heartbreaking. Something that no family should ever have to experience,"  said Freeman. He told Action News Jax he's a father himself to four daughters who range in ages from 4-10.
According to the Crime Mapping tool available on the Jacksonville Sheriff's Office website, 11 homicides have happened since Feb. 16 – today, April 15 -- within a 2 mile radius of the strip mall where Rivas-Villanueva was shot and killed.
Angie Rich says they were on the way to the pool when the shooting happened on Saturday and had no idea they could have been in danger.
"I mean my family eats at his IHOP all the time. They live right down the road. My mother, my aunt, my grandchildren, my children. I shop here myself," Rich said.
When Cole asked Freeman about people in his district fearing for their safety, he told me he understands their apprehension.
"The word that I would give them is to know that the city hears them. That JSO is actively out, taking the steps necessary to increase the presence in the area," Freeman said.
Freeman went on to say he believes working with groups like the Kids Hope Alliance is the key to cutting down on the violence--and changing the community for the better.
"To offer kids and teens safe spaces and opportunities...as opposed to being drawn to this life of crime, they would have the opportunity to get exposed to STEM and different types of endeavors that can help them with careers."
When it comes to how long it will take before people in the community will see these changes, Freeman told Action News Jax:
"That's a fair question. Well you know, unfortunately this tragedy just happened. And so we're definitely putting our brains together and just really coming up with that strategic plan."
Cox Media Group