NASSAU COUNTY, Fla. — ON TV: Latest updates in the search for Joleen Cummings on CBS47 Action News Jax at Noon. 
Jennifer Sybert is a suspect in the disappearance of missing Nassau County mother Joleen Jensen Cummings, Sheriff Bill Leeper said Tuesday.
Cummings, 34, was last seen leaving work at Tangles Hair Salon on May 12. She was reported missing by her mother, Anne Johnson, on May 14.
READ: FULL TRANSCRIPT OF SHERIFF BILL LEEPER'S REMARKS
Sybert was seen on surveillance video parking Cummings' 2006 Ford Expedition around 1:17 a.m. Sunday, May 13.
Here is what we know about Sybert:
1. Her real name is Kimberly Kessler. A grave has been found with the same name Kessler is alleged to have used as an alias. 
Investigators then found that Sybert's real name is Kimberly Kessler. She is from Butler, Pennsylvania, and her birthday is May 9, 1968.
Nassau County Sheriff Bill Leeper confirms they're looking to see if Kessler stole this identity. They are also looking into her missing person's case.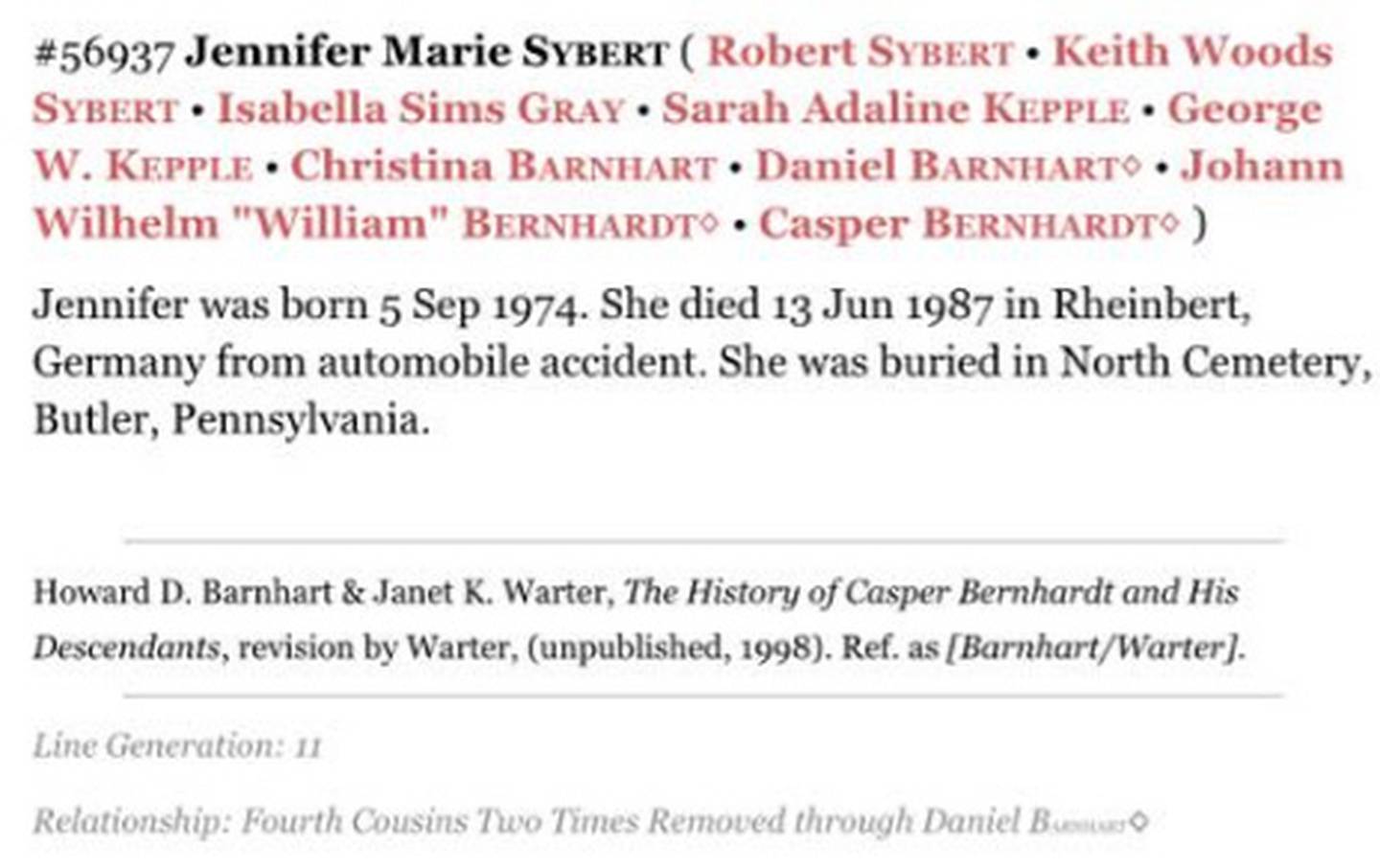 2. Kimberly Kessler was reported missing in 2004.
Action News Jax found that Kimberly Kessler, then age 35, was reported missing from Butler County, Pennsylvania, on July 4, 2004.
Leeper confirmed for Action News Jax that the person they have in custody is the Kimberly Kessler who was reported missing in 2004.
Trooper Jim Long with the Pennsylvania State Police said Kessler's disappearance was considered suspicious. The PSP were notified by her family in Butler County that Kessler made it known that she was going south to meet up with someone and assume the identity that she got from a tombstone.
PSP said it seemed like Kessler didn't want to be found.
Kessler also had another listed alias, Pamela Kleber/Kleiber, according to Kessler's original missing persons flyer.
3. She faced federal charges. 
She had been using a fake Social Security number and has been charged by the FBI with a federal offense of possession of a counterfeit passport.
4. Sybert had been working at the same place as Cummings for a month.
Leeper said detectives showed up at Tangles May 15 at 10 a.m. to speak with Sybert, who was reportedly the last person to see Cummings. Sybert did not show up for work that day.
Sybert has a Florida cosmetologist license, which was issued in Tampa and shows Sybert's address listed as a P.O. Box in Fernandina Beach. Her license expires October 31, 2019.
5. She was apparently homeless and living in her car. Her car was found in St. Johns County. 
The address where she was supposed to be living -- the one she gave to the shop's owner -- was a bogus address, Leeper said.
Sybert was located by investigators on May 16 parked in her 2016 black Kia Soul between two semi-trucks at a rest area in St. Johns County. Leeper said Sybert had been living in her car at various locations. She was arrested in St. Johns County and brought back to Nassau County on a charge of grand theft auto.
Cox Media Group