JACKSONVILLE, Fla. — SATURDAY 8:37 p.m. UPDATE: 
Action News Jax reporter Ryan Nelson is speaking with the family of the teenager shot at Terry Parker High School Friday night.
The family confirm his name is Shamon Mickens and they said he is not a gang member.
Family confirmed with Nelson that the picture below is of Mickens.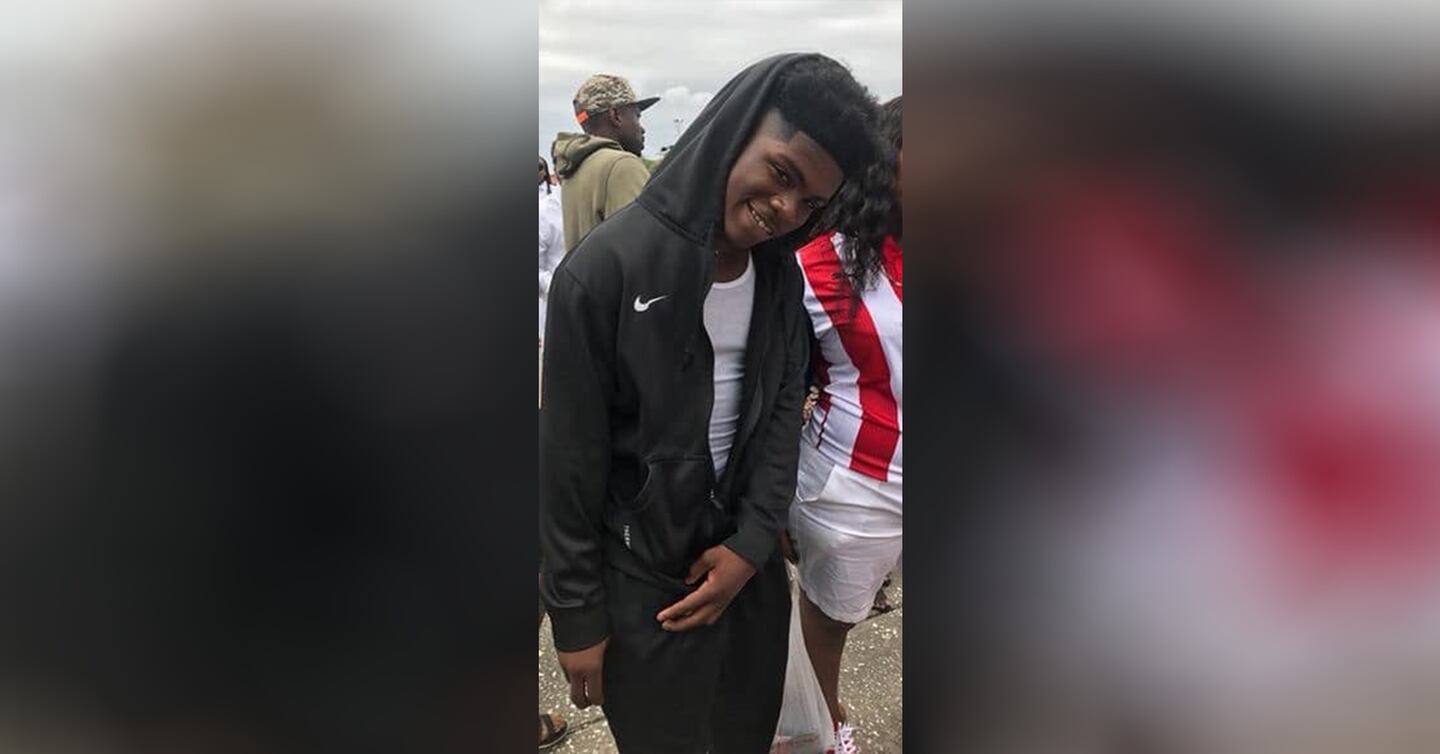 SATURDAY 2 P.M. UPDATE:
JSO Chief of Investigations T.K. Waters gave a briefing Saturday afternoon saying that the teen that was shot Friday night during a high school spring football game at Terry Parker High School was 16-years-old and still in critical, but stable condition.
MORE: Jacksonville teen shot at Terry Parker High School was targeted, JSO says | Duval County School Superintendent reacts to shooting outside Terry Parker football game | Terry Parker High School principal reacts to shooting outside school football game
WHAT WE KNOW:
The 16-year-old victim is a Raines High School student.
According to JSO, the victim was walking in a parking lot outside the football stadium when several men approached him.
Several minutes after being approached, witnesses told JSO that they heard one gunshot "like a firecracker."
JSO said that the teen ran toward the ticket booth where he collapsed.
According to JSO, witnesses helped the teen get to fire rescue personnel.
JSO said that this shooting was not a random event and that the teenager was targeted by the suspect.
There are strong leads and the possibility of gang involvement, according to JSO.
JSO did not release any descriptions of the suspect and have not talked with the victim.
There are several persons of interest that JSO said they are looking to talk with about the shooting.
JSO said they are working with the school board to find security footage of the shooting and are also wanting to speak with any witnesses or anyone with any information.
The shooting occurred right before the end of a spring high school football game between Terry Parker High School and Ribault High School.
There were 1,000 - 1,500 people at the game, according to JSO.
There were 6 school officers on campus working security before the shooting occured, JSO said.
This is a developing story. Refresh this page, follow @ActionNewsJax on Twitter and watch Action News Jax for the latest.
STAY UPDATED: Download the Action News Jax app for live updates on this breaking story
ORIGINAL STORY: 
The Jacksonville Sheriff's Office said a teenager was shot minutes before the end of a football game at Terry Parker High School. The teen is at the hospital and is stable, according to JSO.
JSO has announced a 2 p.m. briefing on Saturday.
Terry Parker played Ribault High School Friday.
Duval County School Police said a teen was shot outside the stadium four minutes before the end of the game.
The Sheriff's Office's said the teen was transported with life-threatening injuries and was in critical condition.
The Superindentent and the Terry Parker High School principal both expressed sympathy for the young man injured and his family.
RELATED: Duval County School Superintendent reacts to shooting outside Terry Parker football game | Terry Parker High School principal reacts to shooting outside school football game
TRENDING: 
Cox Media Group