DEER PARK, Texas — A woman escaped her truck moments before it was engulfed in flames, and a Bible left on the dashboard was virtually unscathed when firefighters got the blaze under control.
Trina Carr was driving Sunday when she noticed something was wrong and pulled over, KTRK reported.
She noticed smoke coming from the front of her truck, and then moments later, it burst into flames.
Firefighters arrived and put out the fire.
As they were searching the truck, they found the Bible on the dashboard, and aside from some water on the pages and slight damage to the back cover, it was spared from the flames.
"The dash was completely burned up and dissolved into ash and melted plastic as was the engine compartment and passenger compartment," the Deer Park Fire Department wrote on social media.
It's not the first time a Bible has defied disaster recently.
A Bible found last week beneath the rubble left after tornadoes ripped through Tennessee was nearly untouched and open to an inspiring passage.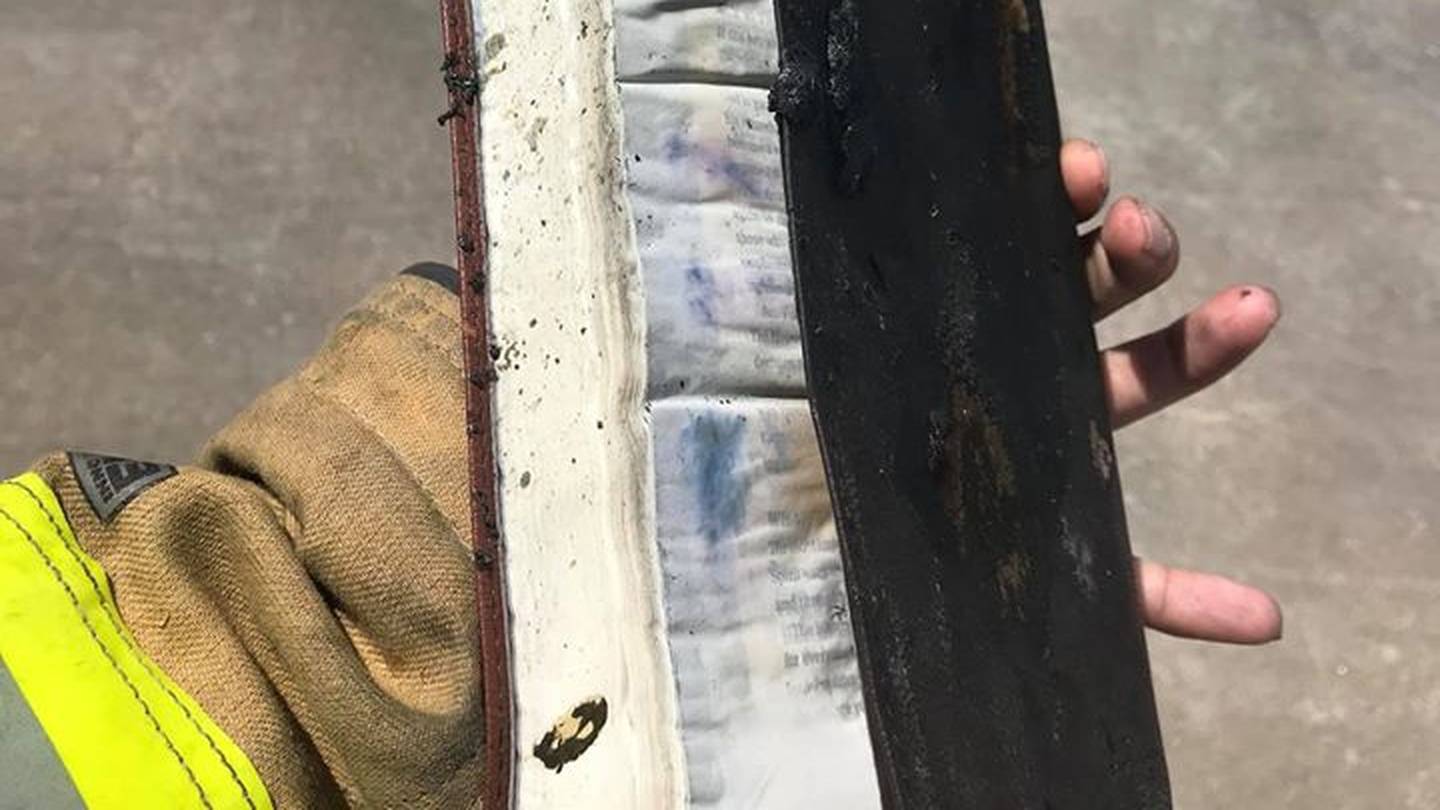 Cox Media Group