May 22, 2017 - The stormy pattern continues through today.
Helping out the process will be a strong upper level storm system - see the map below.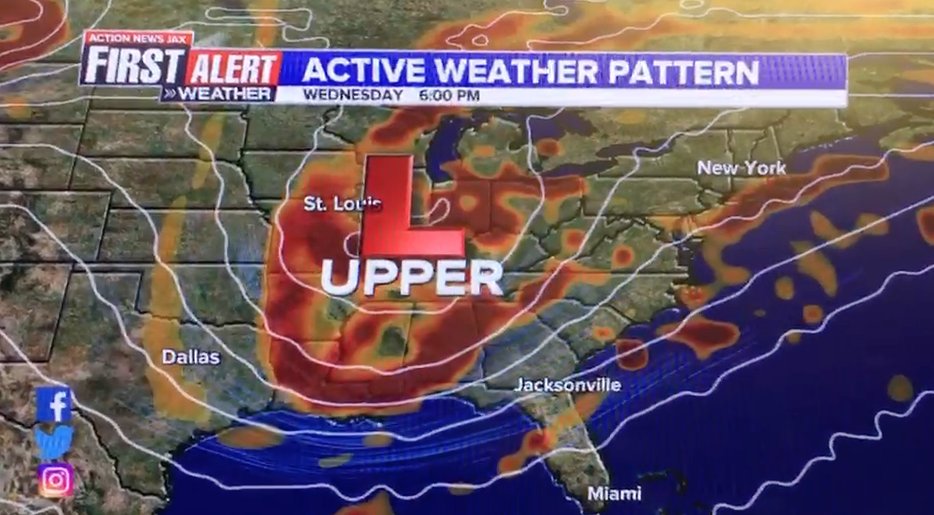 TODAY.: Waves of heavy showers & storms. Heavy rain is likely but severe storms should also develop. Any sun will only increase the storm potential. I expect at least some risk of flooding, high winds, hail & even isolated tornadoes. The cold air aloft moving over the area + plenty of wind shear (for our area) could result in somewhat unusually large hail in a few cells & add to the tornado threat.
Total rainfall this week will average 1-3" but amounts of 6"+ will occur in some places. But some good news: the stormy pattern will move out by late week leaving behind plenty of sun -- but also heat -- for the upcoming holiday weekend :) .
Tune in CBS47/Fox30 for updates... go to ActionNewsJax.com... download our FREE First Alert Weather app... listen to News 104.5 WOKV.