Dec. 27, 2017 - The 2017 local weather review! After each month in parenthesis - avg. temp. / deviation from avg., rainfall / deviation from avg. The year in Jacksonville included 19 temperature records & 4 daily rainfall records with 11 months that had above avg. temps. & 8 months with above avg. rainfall. There were record & near record low sea level pressure readings... hail.... flooding... severe storms & high winds &, of course, mighty hurricane Irma.
JANUARY (59.8/+6.7... 4.05"/+0.75")
2nd: 82 - broke record high of 80/1947
20th: tie record high of 83 (1990)
21st: 84 - broke record high of 82/1929
22nd: EF-1 tornado in Camden Co., Ga... 1 killed in Lake City be damaging thunderstorm winds - all part of big tornado outbreak across the deep South/Southeast as 20 are killed by tornadoes. Record low Jan. sea level pressure in Jacksonville - 29.31" (992.6mb) breaking the record for Jan. of 29.35" (993.9mb) - Jan. 21, 1979.
First Alert Doppler HD on Sun., Jan. 22nd just after 6pm as severe storms moves across NE Fl. & SE Ga.:
Adel, Ga. EF-3 tornado damage on Jan. 22nd:
FEBRUARY (62.3/+5.9...1.35"/-1.84")
7th: 81 breaks the record high of 80/1904
7th: evening severe storms with 2 EF-1 tornadoes - Lawtey & Heritage Landing in NE Fl... many downed trees/power lines from high squall line winds. The system began in the morning in Louisiana where an EF-3 tornado hit New Orleans.
Heritage Landing, Fl EF-1 tornado damage as seen by Sky Action News Jax:
Photo of New Orleans EF-3 tornado courtesy New Orleans N.W.S.:
28th: 87 ties record high (1962)
MARCH (62.3/+0.6...1.07"/-2.88")
1st: 88 breaks the record high of 87, 1997
16th: 28 - breaks the record low of 30, 1898 - coldest for so late in the season
22nd: W. Nassau Co. - 700 acre wildfire near & west of Bryceville, Fl.
APRIL (70.0/+2.9...0.74"/-1.90")
3rd - 89 ties the record high, 2012
5th: 91 breaks the record of 89/1880
6th: W. Mims wildfire in Ga. is ignited by a lightning strike
20th: Tropical storm "Arlene" develops over the far E. Atlantic & dissipates on the 21st
28th: 94 ties the record high, 1991
MAY (75.4/+1.3....8.65"/+6.17")
6th: thick smoke over Duval Co. from W. Mims wildfire near the Fl./Ga. border
10th: 94 breaks the record of 93/2011
11th: 96 breaks the record of 95/1973
24th: 3-day rainfall of 5-10" puts out many wildfires
30th: O. Park t'storm downburst destroys many trees
31st: 3" hail in Jacksonville Beach + flooding. 66 mph wind gust at JIA - record high for May beating old record of 62 mph on May 27, 1975.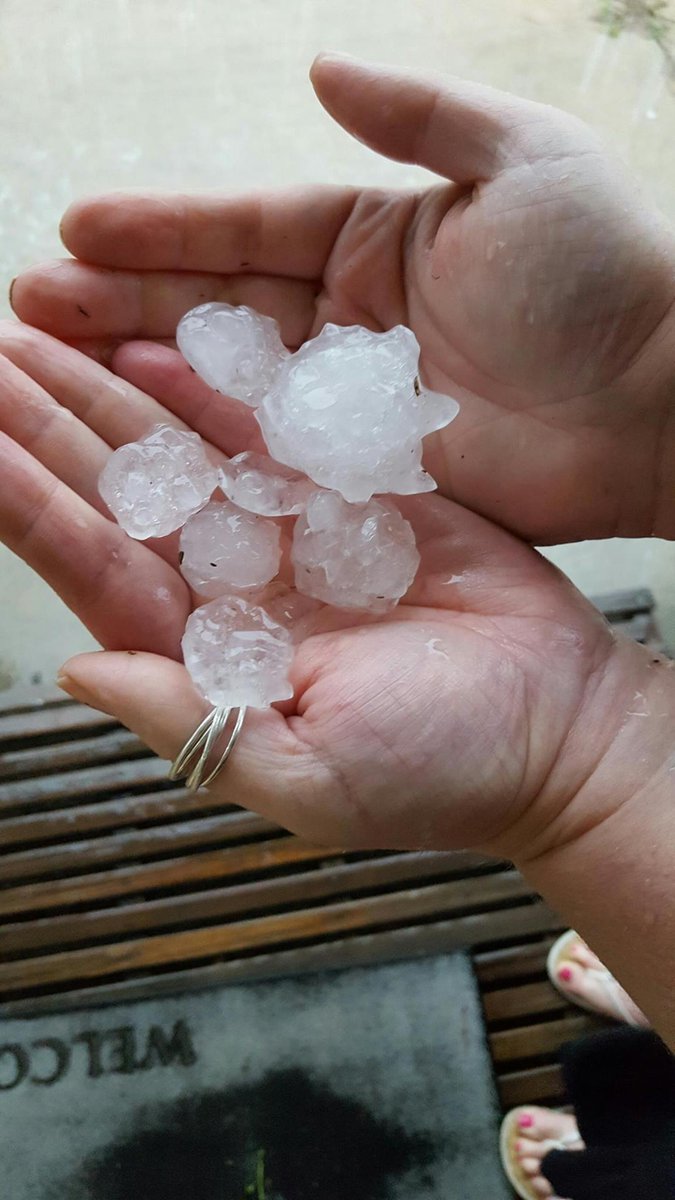 JUNE (79.4/-0.5...11.88"/+5.43"
6TH: EF-1 tornado near DuPont, extreme Southern St. Johns Co.
15th: UPS building roof damaged by straight line winds
22nd: Tropical storm "Cindy" landfall near 4am on the Texas/La. border
26th: Heavy afternoon t'storms - Nocatee home destroyed by lightning, fire.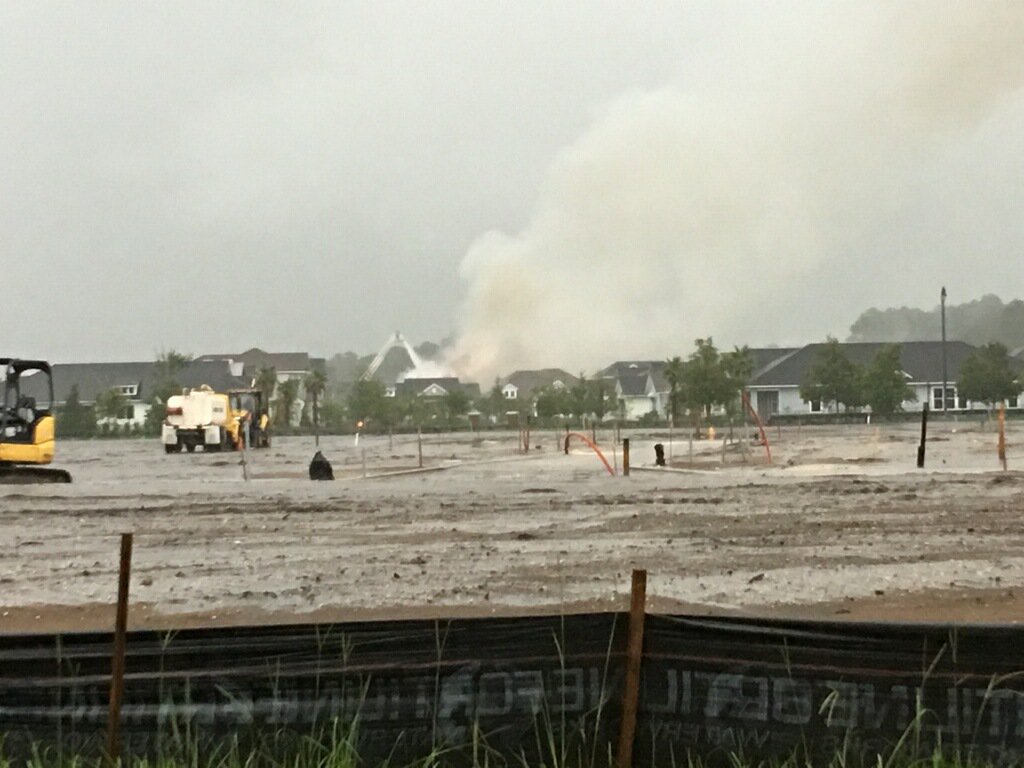 JULY (82.8/+0.5... 10.91"/+4.36" - 10th wettest July on record)
10th: 1.97" of rain - daily record (1.45"/1915)
30th: 2.36" - daily record (1.74"/1974)
AUGUST (82.4/+0.6...9.09"/+0.29" - June - Aug. - 5th wettest on record [31.50"]... May - Aug. - wettest on record (40.53" beats record of 33.73", 1965). Avg. Aug. dew point of 75.4 degrees was all-time highest recorded for any month since dewpoint records began in 1937.
1st: 68 - tie record low, 1966
9th: 1st Atlantic hurricane of the season - "Franklin" - Mexico landfall on the 10th
17th: Tropical storm "Harvey" forms over the Caribbean... dissipates on the 19th... reforms on the 23rd... hits Texas central coast on the 25th near 11pm EDT as Cat. 4 hurricane - 1st U.S. "major" landfalling hurricane since "Wilma" in Fl., 2005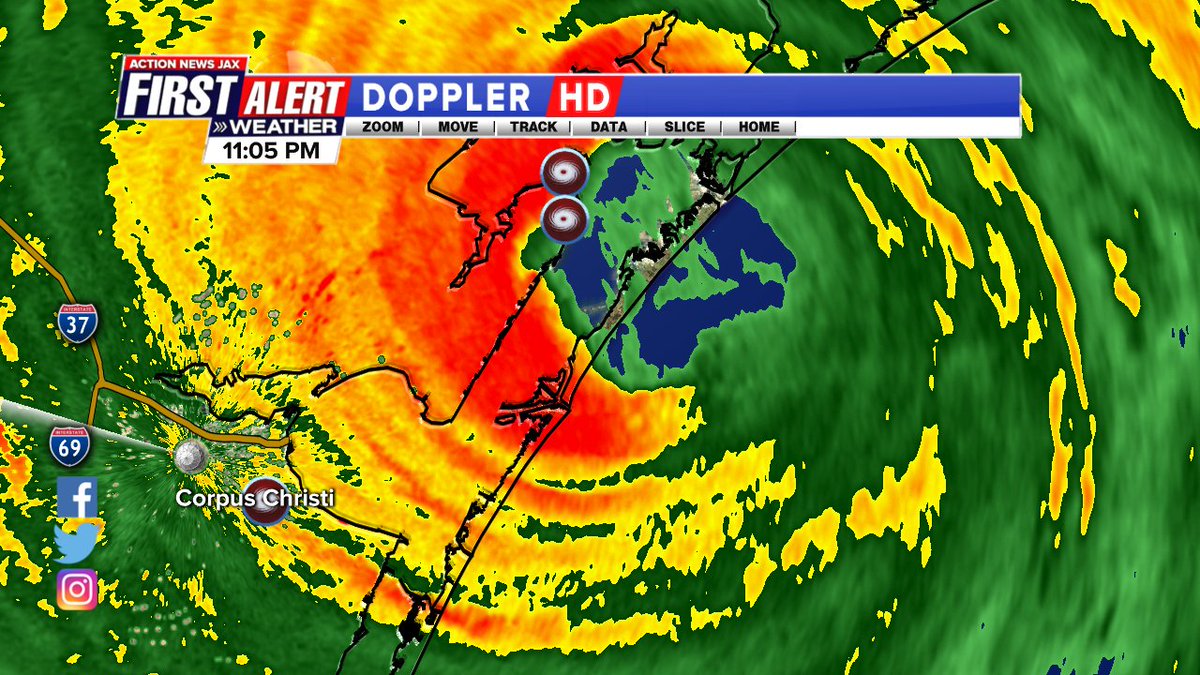 21st: The "Great U.S. Solar Eclipse" - 91% of sun obscured at peak in Jacksonville... totality from the Pacific NW to the Midwest to the S. Carolina coast. Read the "Buresh Blog" post about my total solar eclipse experience in S. Carolina.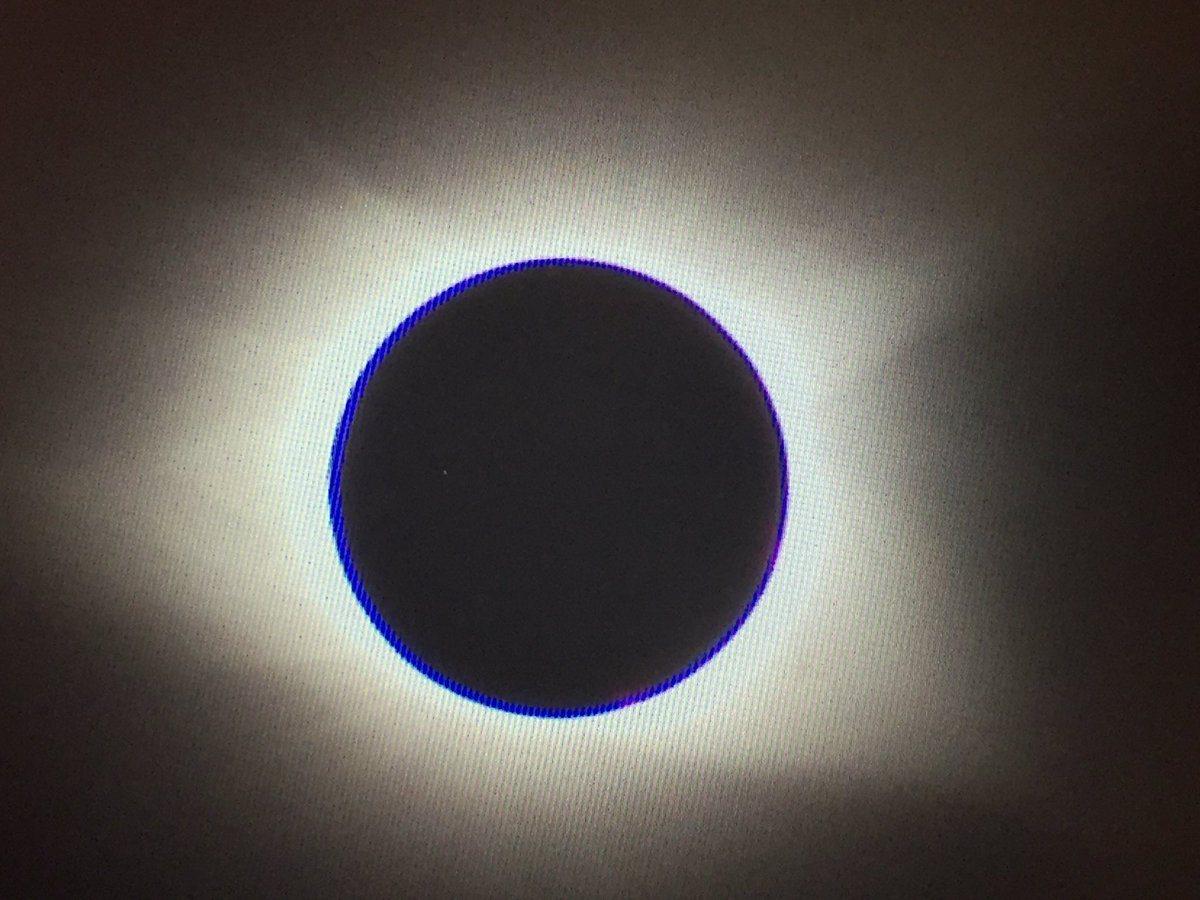 27th: Catastrophic flooding in Houston from Harvey
30th: Tropical storm "Irma" forms just off the coast of Africa over the far Eastern Atlantic... becomes a Cat. 3 on the 31st while moving swiftly west.
SEPTEMBER (79.0/+0.8...13.33"/+5.14"... [Record 114-day - from May 21 - Sept. 11 - rainfall of 50.16" breaking record of 48.82" from June June 13 - Oct. 4, 2004].)
6th: Cat. 5 Irma hits Barbuda, Northern Lesser Antilles & U.S. Virgin Islands
8th: Cat. 1 hurricane "Katia" makes Mexican coast landfall
9th: Cat. 5 Irma hits the north coast of Cuba
10th: Cat. 4 Irma hits the U.S. Central Keys... then a second U.S. landfall as Cat. 3 near San Marco Island
11th: Irma's closest approach to Jacksonville: 4.54" at JIA - record for the day (4.12"/1960)... record flooding on the St. Johns River, downtown Jax breaking the record set in hurricane "Dora", 1964. The all-time highest wind gust of 86 mph was measured at JIA breaking the record of 85 mph on Sept. 9, 1964 (hurricane "Dora"). The sea level pressure at JIA fell to 29.13" (986.5mb) - 9th lowest on record.... & lowest since the "Super Storm" of March 13, 1993 (29.05"/987.7mb). The widespread flooding from Irma set 32 all-time records at coastal tidal gauges & inland river gauges in NE Fl. All-time high flood crests on the North Fork & South Fork of Black Creek in Clay Co. All-time records on the middle & upper portions of the Santa Fe River Basin in Columbia Co., Fl. Aerial video of damage - here..... photo gallery here... "Talking the Tropics With Mike" - Irma recap.... video recap of 2017 hurricane season here... "Talking the Tropics With Mike": Season review.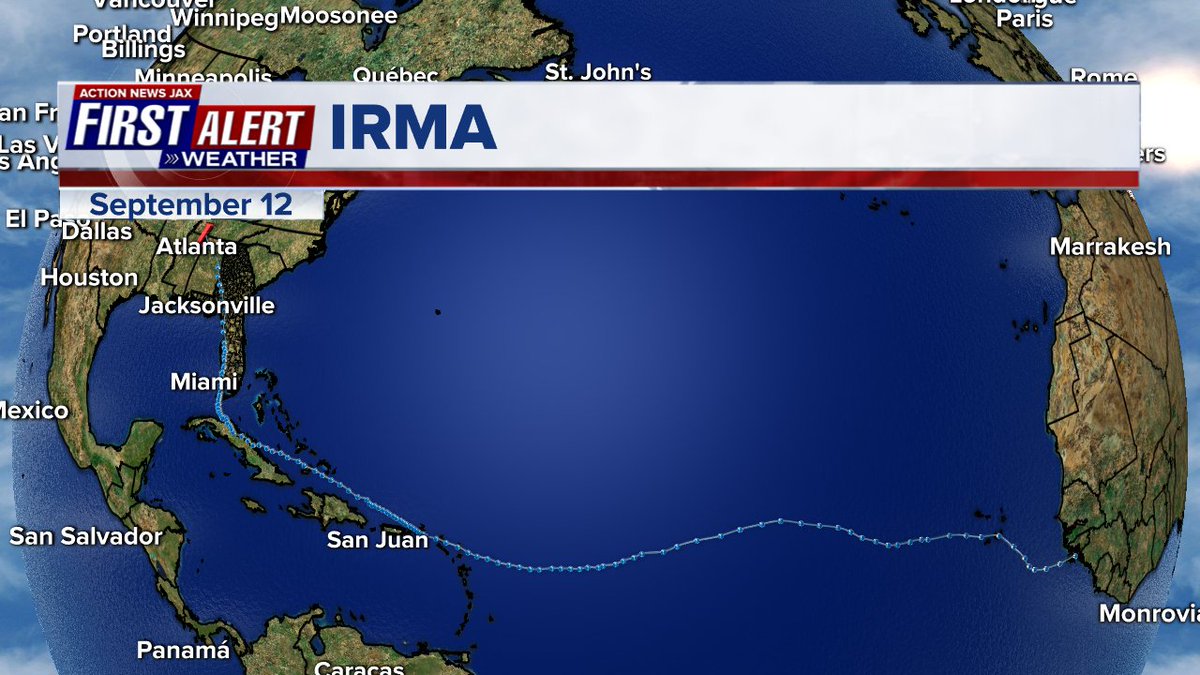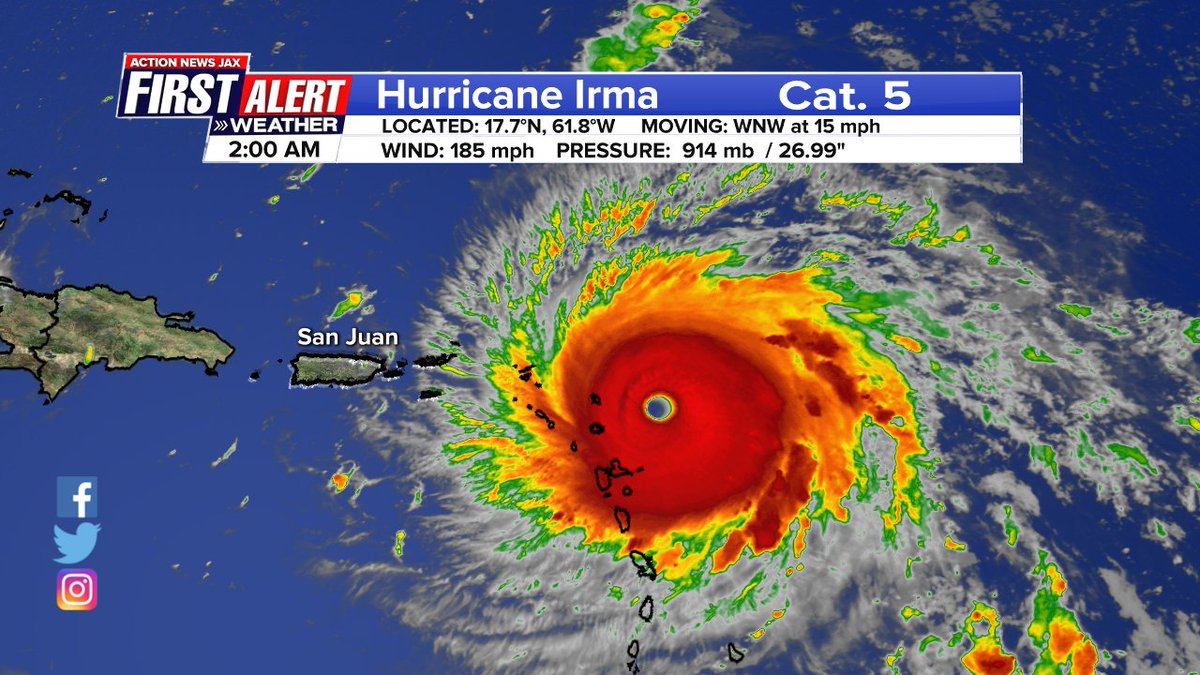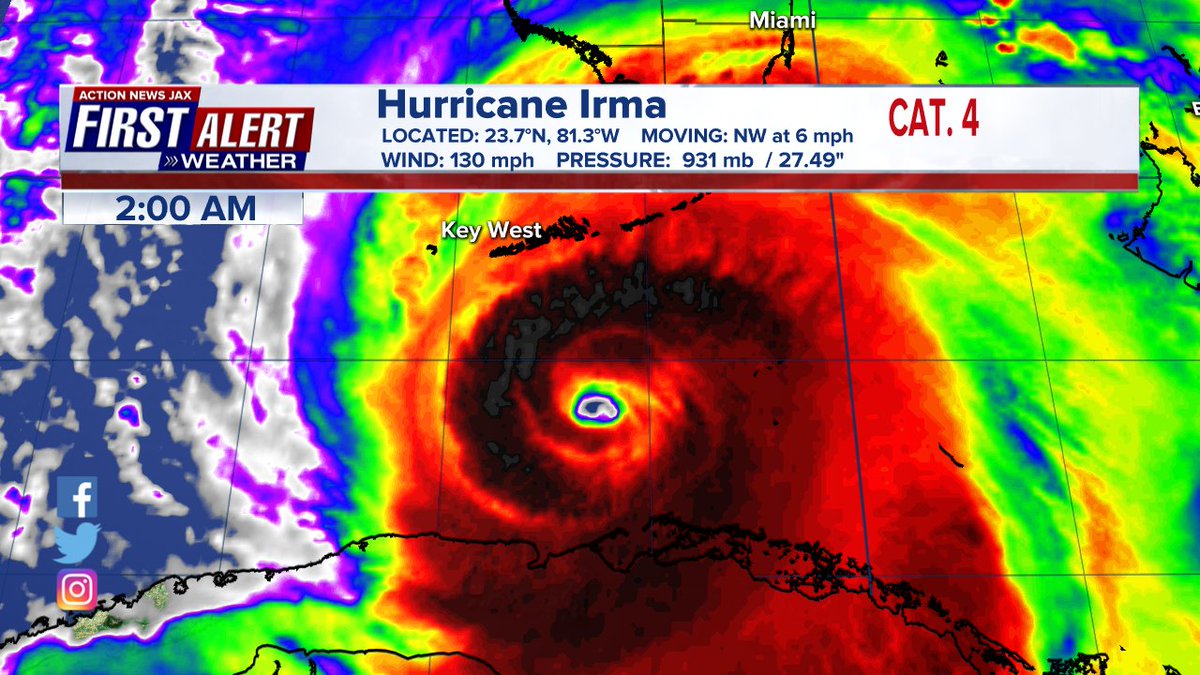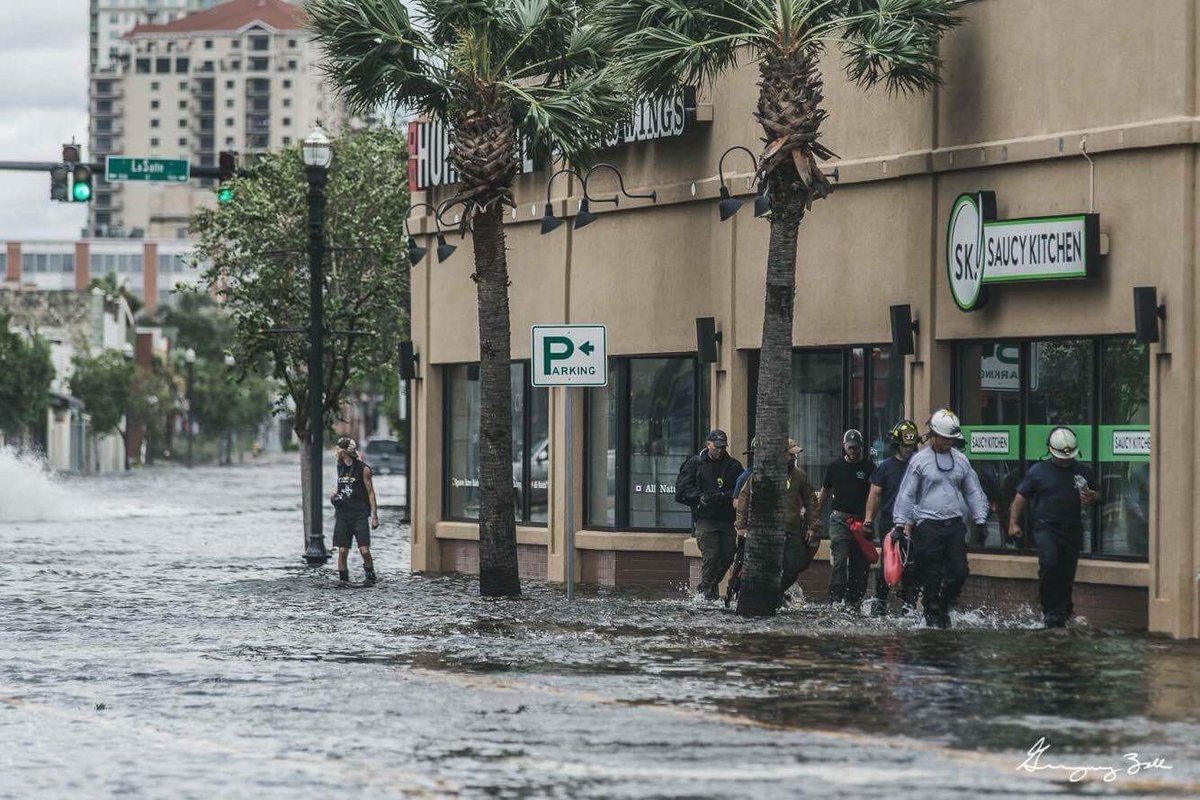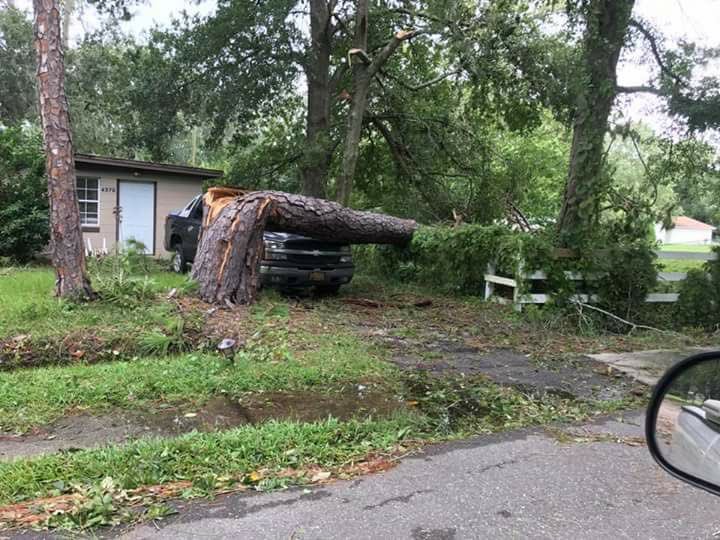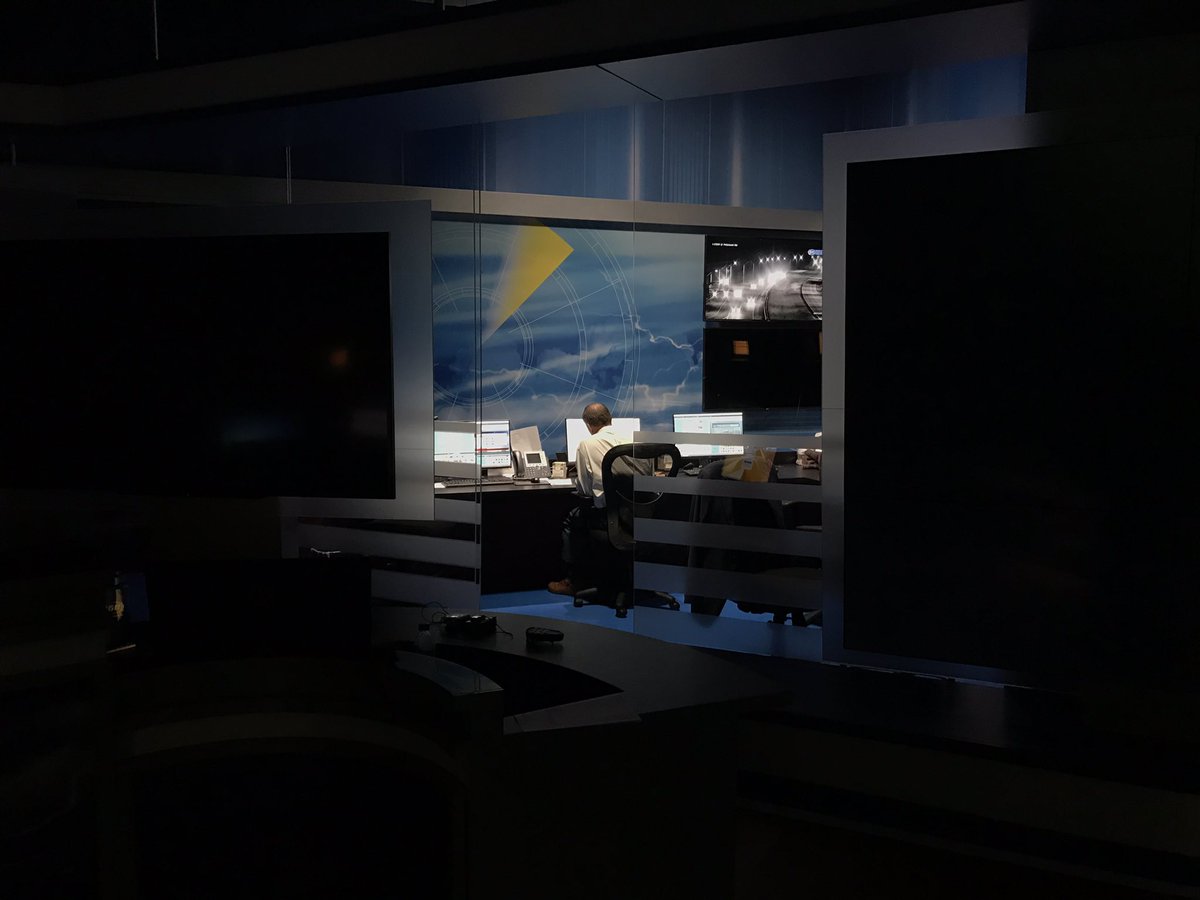 20th: Cat. 4 "Maria" hammers Puerto Rico.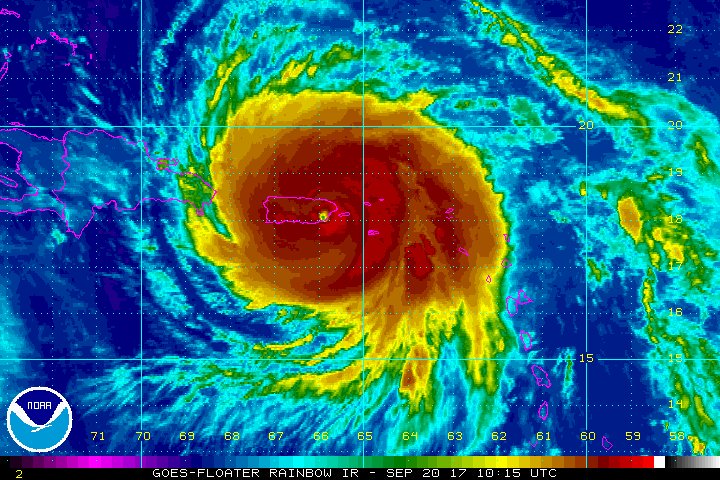 30th: Local Nor'easter produces flooding after 2-10" of rain (through Oct. 1)
OCTOBER (74.0/+3.6.... 4.01"/+0.08")
7th: Cat. 1 hurricane Nate makes landfall on the SE Louisiana coast followed by a 2nd landfall as Cat. 1 near Biloxi on the 8th
8th: tie record high min of 76 (1941)
13th: tie record high - 89, 1986
14th: tie record high low of 76, 1912
16th: 92 - record high (90/1925)
NOVEMBER (65.1/+2.9....2.61"/+0.50")
8th: tie record high - 85, 1986
21st: 1.68" - daily record rainfall (1.16"/1887)
23rd: wet Thanksgiving - 0.74" at JIA but 3-6" SE Duval, St. Johns, Clay Co.
DECEMBER (58.2/+2.9.... 2.42"/-0.38")
24th: 83 - tie record high, 2015