We had our first 90 degree day of the year Fri., March 26th. If we have an "average" warm season, we have 81 more 90 degree days to go! The average date for the first 90 degree day for Jax is May 2nd but has been as early as early March & as late as mid June.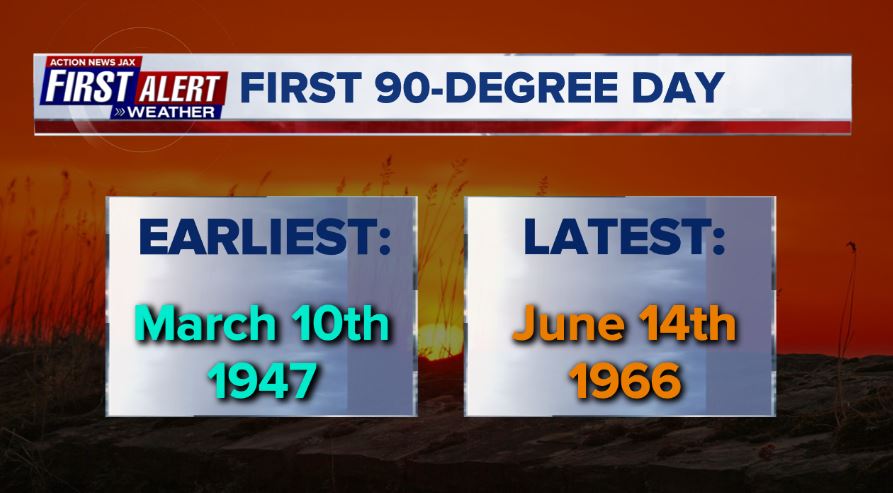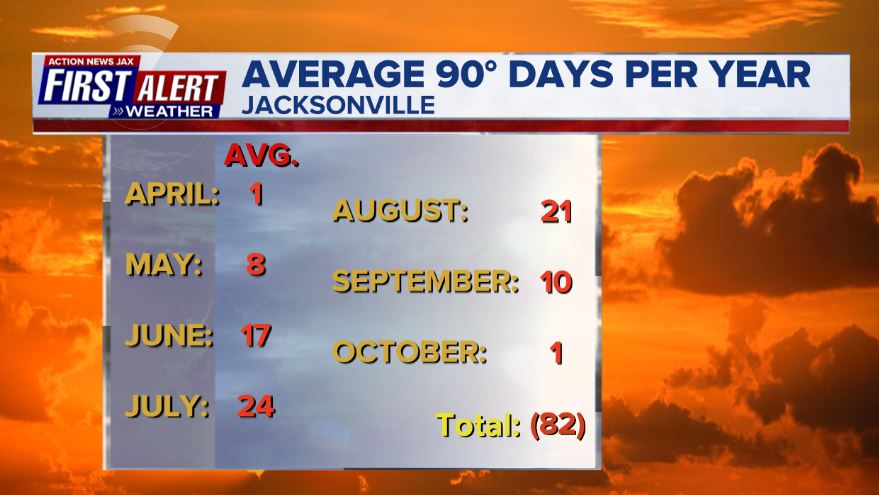 And so we turn our calendars to April. The month's temps. can still be highly variable but, of course, is generally mild to warm & dry as we head to the peak of the wildfire season.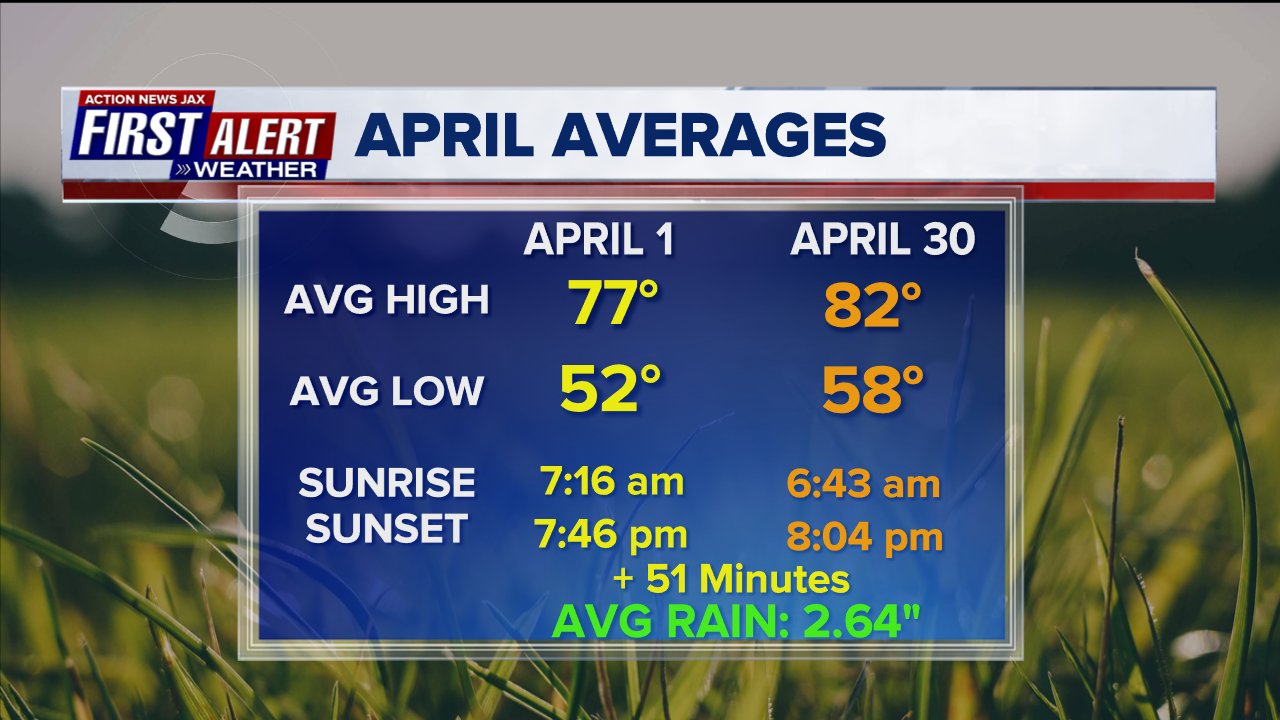 April night skies (Sky & Telescope):
Apr. 5–12: Discover the night sky during International Dark-Sky Week.
Apr. 5 (dawn): The waning crescent Moon, Saturn, and Jupiter line up above the southeastern horizon.
Apr. 6 (dawn): The Moon is about 4½° below Saturn with Jupiter to their left, forming a pretty triangle.
Apr. 7 (dawn): The Moon's slender lunar is around 5° below Jupiter, with Saturn to their upper right.
Apr. 15 (dusk): The waxing crescent Moon is high in the western sky in Taurus, the Bull, and some 5° right of Aldebaran.
Apr. 16 (dusk): The Moon is now between the horns of the Bull, with Mars hovering some 5° above.
Apr. 17 (dusk): The Moon has skipped over Mars and is now some 5° above the Red Planet.
Apr. 19 (dusk): After sunset, look high in the west-southwestern sky to see the Moon, Pollux, and Castor in a neat line.
Apr. 20 (dusk): The Beehive Cluster (M44) is less than 4° from the first-quarter Moon.
Apr. 22 (morning): The Lyrid meter shower peaks in the pre-dawn hours; light from the waxing gibbous Moon may interfere before it sets at around 4 a.m.
Apr. 29 (dawn): The waning gibbous Moon is less than 4° from Antares, in Scorpius, above the southern horizon.
May 3 (dawn): The last-quarter Moon and Saturn are about 6° apart in the southeast. Jupiter gleams left of the pair.
May 4 (dawn): The Moon, Jupiter, and Saturn form a wide triangle above the southeastern horizon.
May 6 (morning): Those in the southern U.S. may catch some meteors of the Eta Aquariid shower before the waning crescent Moon rises a little before 4 a.m.
May 12 (dusk): Scan low in the west-northwest right after sunset to spot a thin sliver of lunar crescent less than 1° from Venus.
Moon Phases
Last Quarter – April 4, 6:02 a.m. EDT
New Moon – April 11, 10:31 p.m. EDT
First Quarter – April 20, 2:59 a.m. EDT
Full Moon – April 26, 11:32 p.m. EDT
(Full Pink Moon)
Now that winter is behind us, let's "grade" the NOAA Dec./Jan./Feb. outlook. Precipitation was highly variable across the U.S. vs. a uniform forecast of above avg. north & below avg. south. In most of the Lower 48, temps. were not near as warm as forecast. For Jacksonville... D/J/F averaged 0.2 degrees above avg. (essentially "average")... rainfall was 1.65″ above avg. thanks to a very wet Feb. Climate.gov offers the following maps:
Cox Media Group