Jan. 9, 2018 - Wow - what a temp. turn-around for the New Year. After a very warm Christmas, temps. "went south" in a hurry. & this included a wintry mix deep into the south on Wed., Jan. 3rd including N. Central Fl.: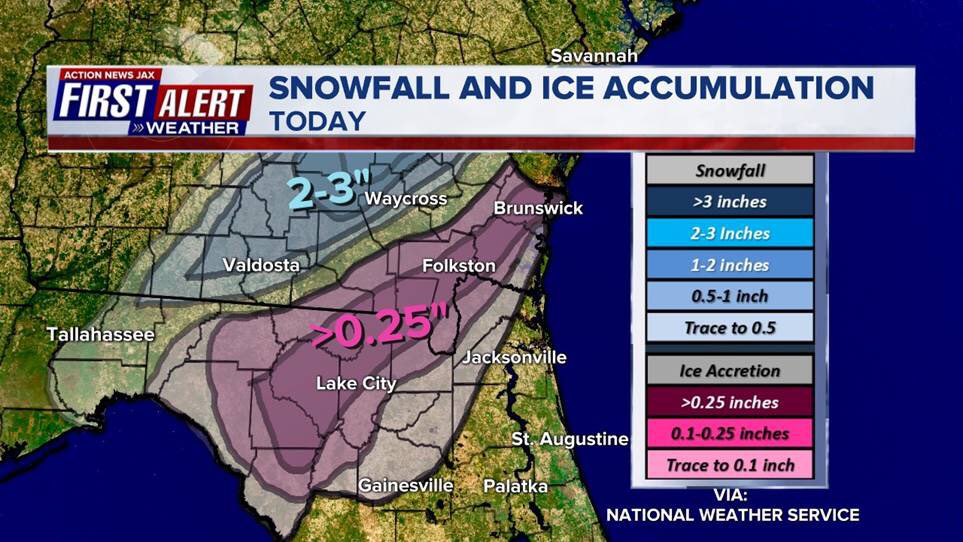 Dixie Union, Ga. had the heaviest snowfall in the ActionNewsJax viewing area - just W/NW of Waycross, Ga.: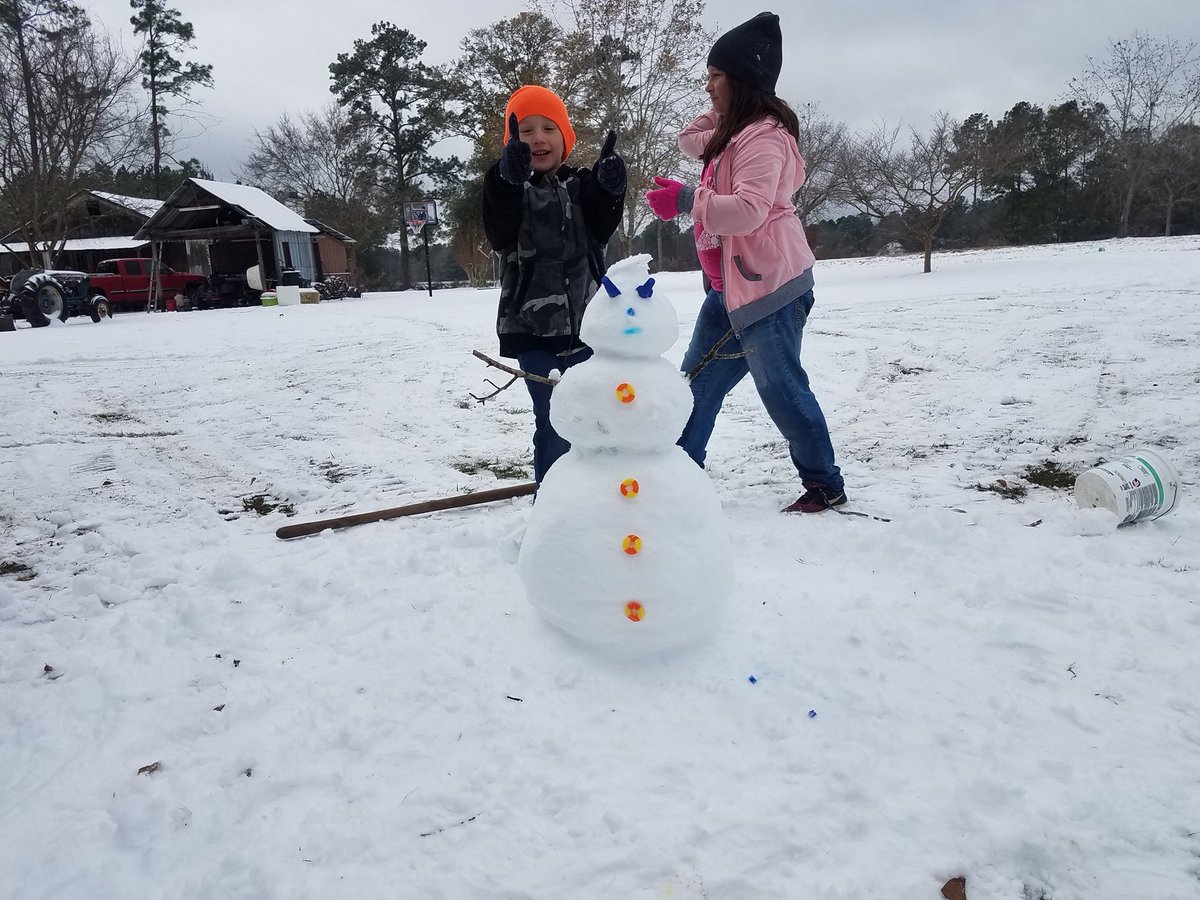 Charlton Co., Ga. (Folkston) ice: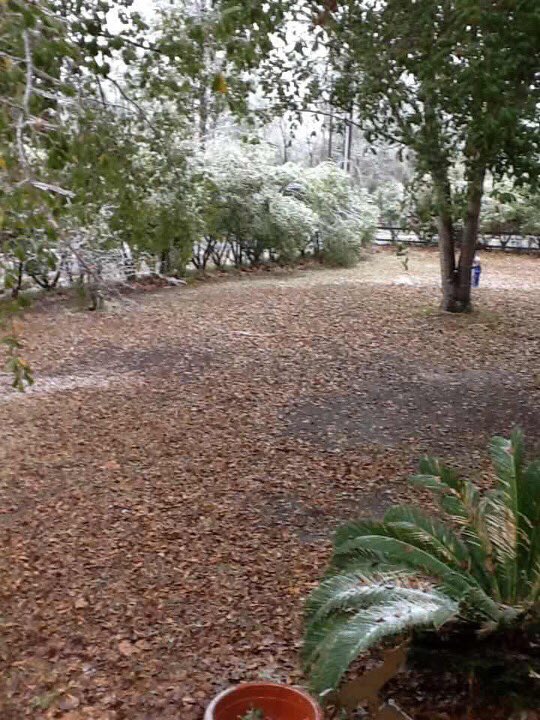 The first 5 days of Jan. were below 50 degrees in Jacksonville - the 2nd longest stretch on record (8 days - Jan., 1887).The NOAA temp. maps & Jacksonville city trace tell the story: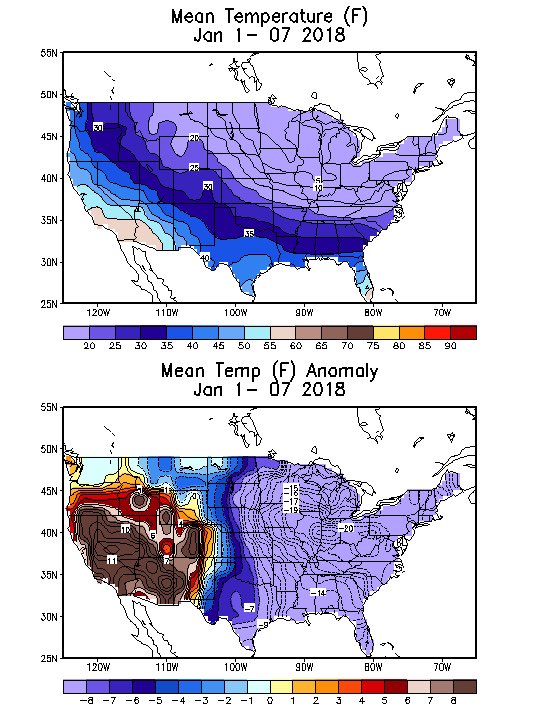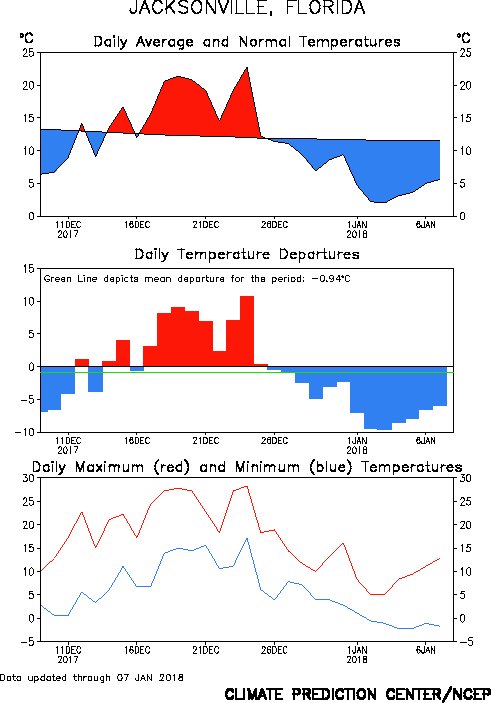 A nice warm-up this week will be short-lived as temps. dive below avg. again for the weekend though not as cold as the first week of the month. The overall pattern appears to be milder for Jacksonville/NE Fl./SE Ga. for much of the rest of Jan.
Marine life in particular has struggled with the cold snap as intracoastal waters have dipped into the 40s & 50s "shocking" fish in the photo below. This is not an uncommon occurrence in Fl. during the more harsh winters in what has been a recent string of unseasonably warm winters.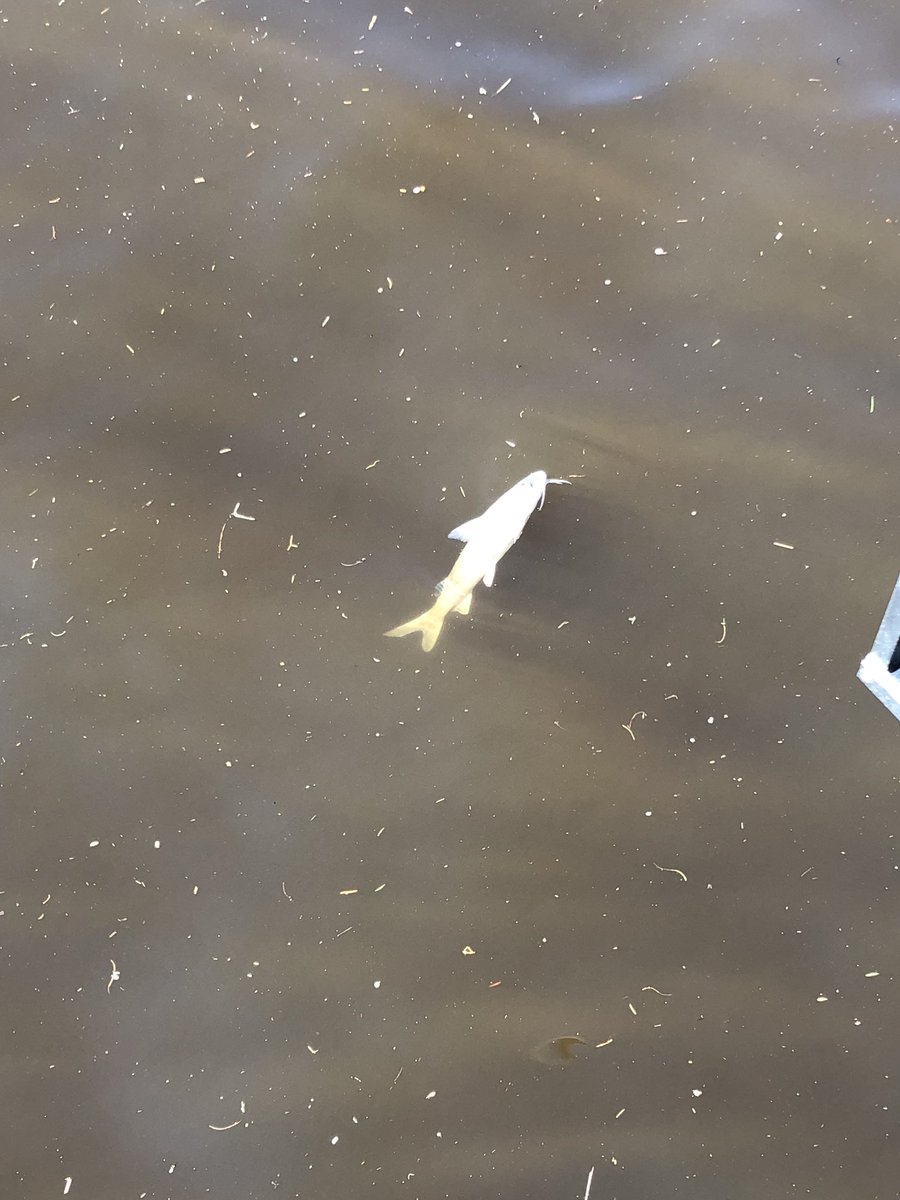 With water temps. so cold, sea fog will be common - warm, relatively humid continental air adjacent to - & over - the chilly waters of rivers, streams, the intracoastal & ocean - is the classic set-up for the phenomenon & sometimes can persist all day long closer to the coast.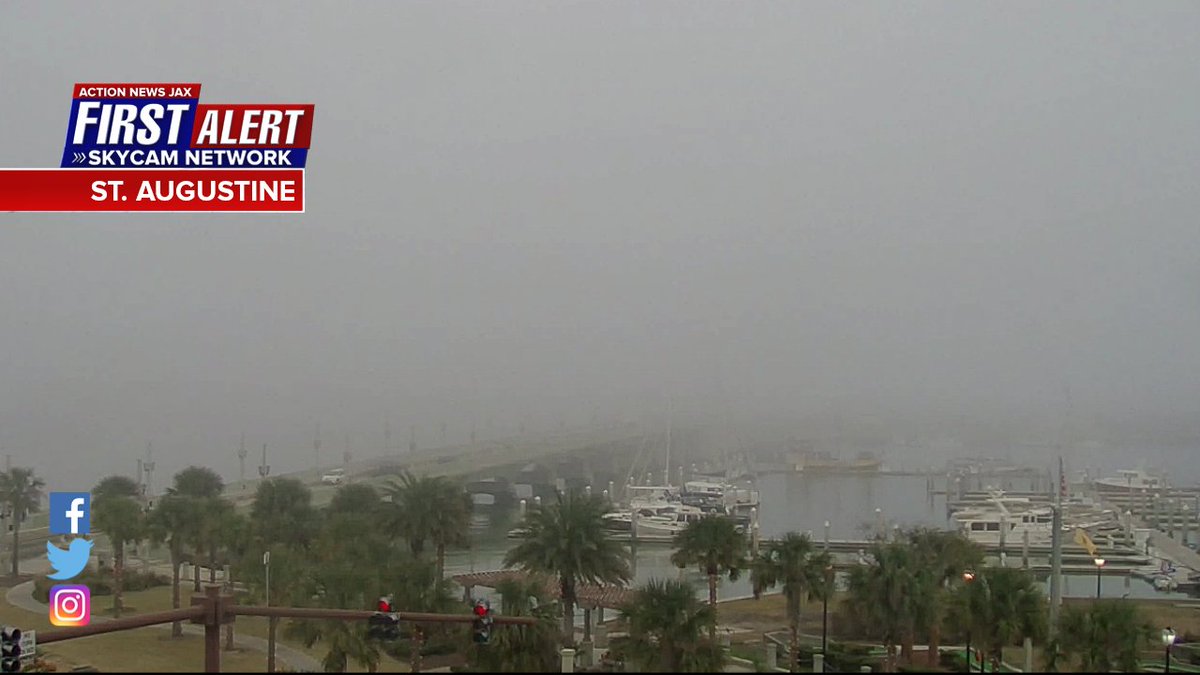 January night skies (Sea & Sky Telescope) - - highlights include a beautiful early morning trio of the crescent moon/Jupiter/Mars... & a full lunar eclipse (partial in Jax) at the end of the month):
Jan. 11 (dawn): Jupiter and Mars are joined by the waning crescent Moon. Antares is about 20° to their lower left.
Jan. 13 (dawn): Tiny yet bright Mercury is joined by majestic Saturn as they rise less than 1/2° apart in the southeast just before sunrise. The Moon hangs some 6° to the upper right of Saturn.
Jan. 15 (dawn): The thinnest sliver of a waning crescent Moon, having just been at its most distant apogee for the year during the night, joins Mercury and Saturn to form a delightful compact triangle.
Jan. 27 (morning): As the Moon returns to full, it occults the star Aldebaran in northwestern North America.
Jan. 31 (morning): The second full Moon of the month, sometimes called a "Blue Moon"
Jan. 31 (morning): Much of western North America will witness the first total lunar eclipse in more than 2 years.
Feb. 1 (evening): The Moon, just past full, trails bright star Regulus by about 5° as both rise in tandem.
Moon Phases
Full Moon January 1, 9:24 p.m. EST (Wolf Moon)
Last Quarter January 8, 5:25 p.m. EST
New Moon January 16, 9:17 p.m. EST
First Quarter January 24, 5:20 p.m. EST
Full Moon January 31, 8:27 a.m. EST (Snow Moon, "Blue Moon")