Jacksonville, FL — "Talking the Tropics With Mike" - updated every day through the hurricane season.
We've had a wonderfully quiet hurricane season so far. August had no named Atlantic storms which has only happened two other times since 1960 - 1961 & 1997. No Atlantic hurricane through the end of August has only happened 7 times: 1967, 1984, 1988, 2001, 2002, 2013 & 2022. It's the first *known* La Nina with no August hurricane. The peak of the Atlantic season is Sept. 10th.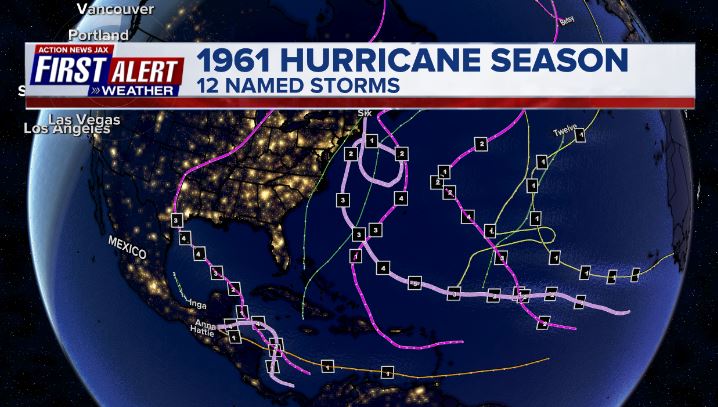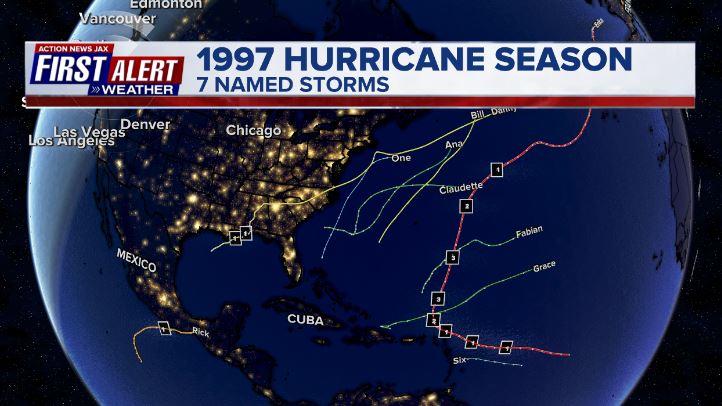 Atlantic averages for tropical storms & hurricanes through Sept.: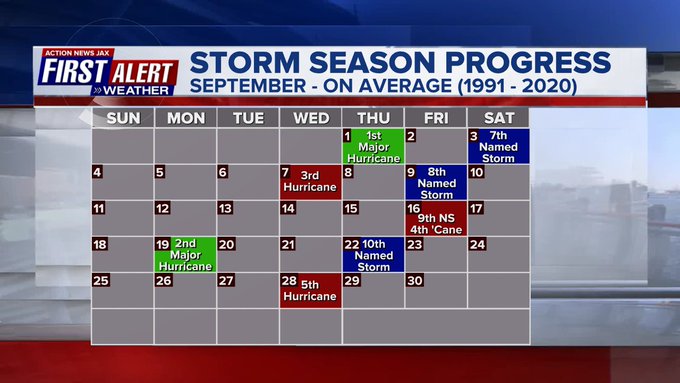 Meteorological summer (June/July/Aug.) is now behind us. For Jacksonville - just about avg. temps. despite an above avg. number of days 90+ - offset by some cooler nights... & wetter than avg. despite a very (record) dry June.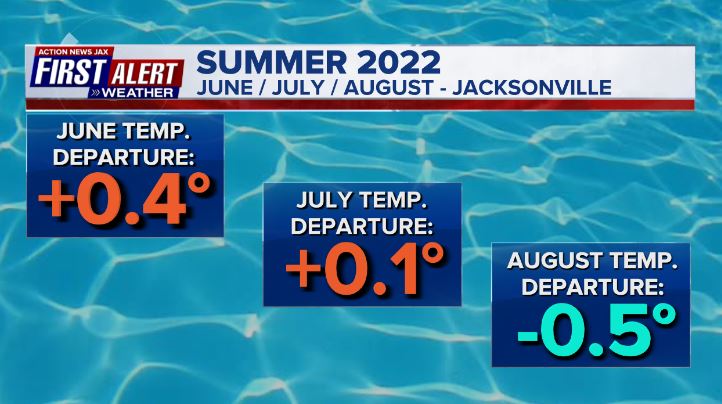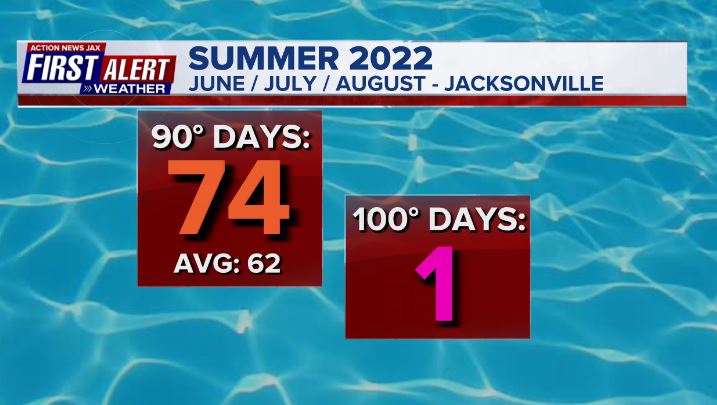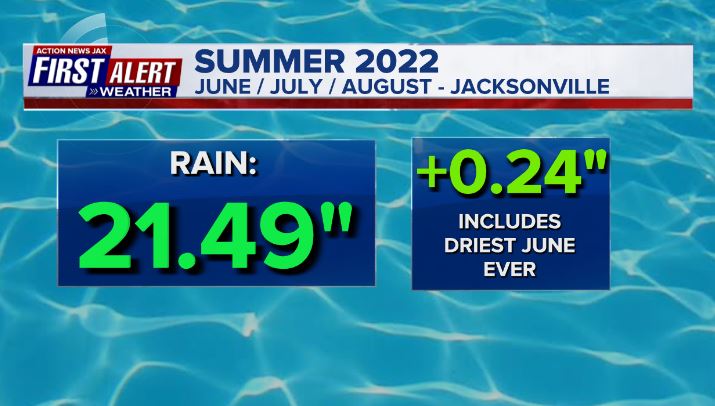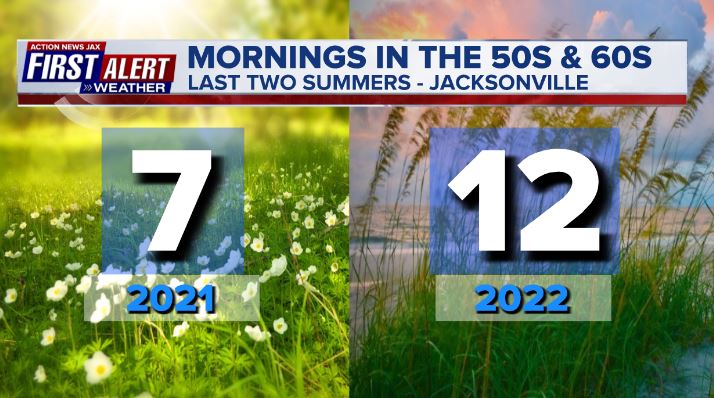 Nationally - temps. were warmer than avg. for a good part of the Lower 48 though generally not as extreme as one might have been led to believe. The hottest - compared to avg. - was over the Plains from Texas to S. Dakota. It's worth noting that California was generally warmer than avg. but - again - *not* extreme.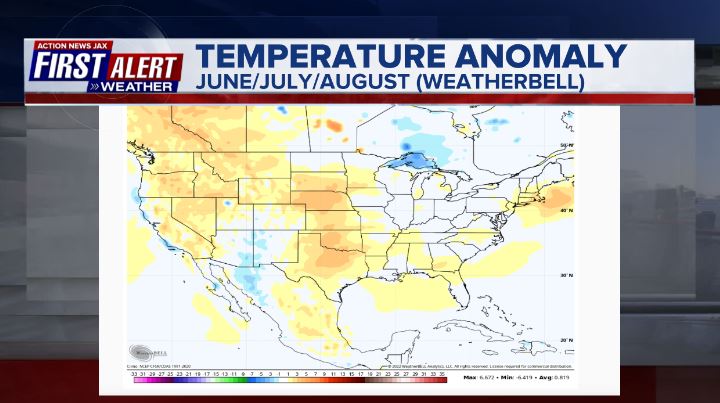 The last 10 -12 days of Aug. through Sept. 1 have been very stormy - even wetter than avg. in what is usually a wet time of year. Much of the credit goes to a persistent weak upper level trough that has helped to develop widespread storms almost every day. About 4.7″ of rain was measured at JIA but nearly 8″ fell at Action News Jax! The Aug. avg. is between 6 & 7″. The result has been some very stormy pics per my Twitter @mikefirstalert:
September averages for Jacksonville: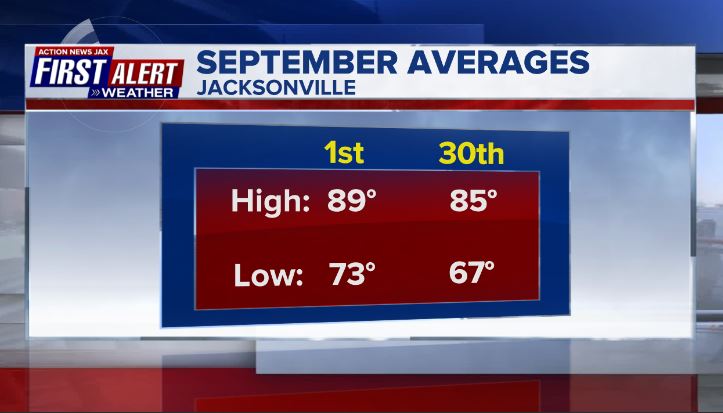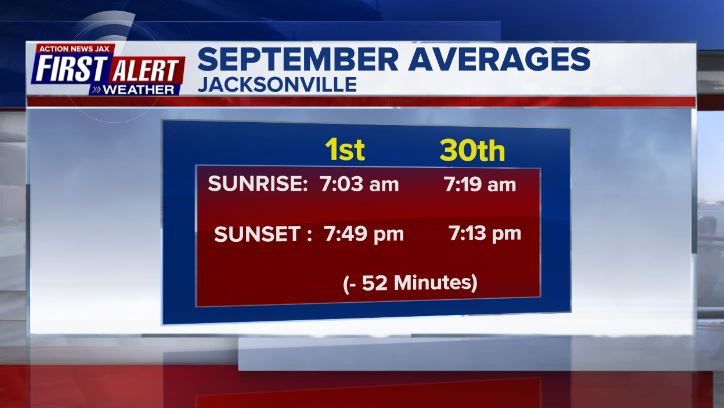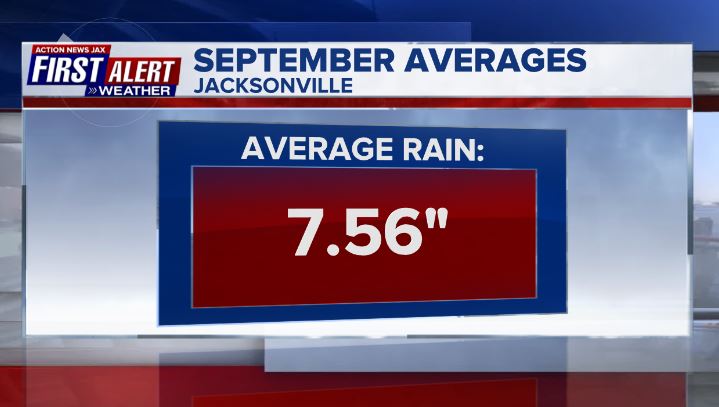 ©2022 Cox Media Group