Jacksonville, FL — Now that we've pushed clocks forward one hour, homeowners are allowed to irrigate up to twice a week. From the St. Johns River Water Management District:
Spring is a great time to give your automatic sprinkler system a checkup. As warm temperatures return and spring planting begins, the St. Johns River Water Management District's seasonal Water Less campaign message focuses on irrigation system maintenance with the question "Did you set it and forget it?"
"The Water Less campaign focuses on taking control of your sprinkler system this spring to ensure it is working efficiently, which conserves our water and saves you money on your water bills," said St. Johns River Water Management District Executive Director Dr. Ann Shortelle. "When we adjust our clocks to reflect daylight saving time on March 14, it's an ideal time to inspect your automatic sprinkler systems."
More than half of all residential water is used outdoors for lawn and landscape irrigation. Studies have shown that up to half of that water can be saved. Through outreach and partnerships with water supply utilities, homeowners' associations and local governments, the District's year-long Water Less campaign focuses on water-conserving strategies to help curb outdoor water waste while supporting beautiful, vibrant landscapes.
If you irrigate your lawn and landscape, you can reduce the amount of water you use by with a well-designed irrigation system and regular maintenance. To make sure you don't just set it and forget it, the District offers a few easy tips:
Know your watering days and ensure your system is set to follow watering restrictions, if you need to water at all.
Check your sprinkler system regularly to make sure is it operating properly.
Install the most efficient spray heads designed for different uses (turf grass, planting beds, etc.)
Fix broken or misdirected sprinkler heads and check that water is only spraying on the landscape.
Look for leaks and clogs.
Turn off your sprinkler system if there's rain in the forecast.
Look into upgrading your sprinkler system with "smart" technology.
Install waterwise landscaping — right plant, right place minimizes water, fertilizer, pesticides and labor.
Visit WaterLessFlorida.com for more outdoor water saving ideas. Download "5 Easy Ways to Save Water Outdoors" here.
Sat., March 20th is the first day of astronomical spring. Next up is the summer solstice, June 21st!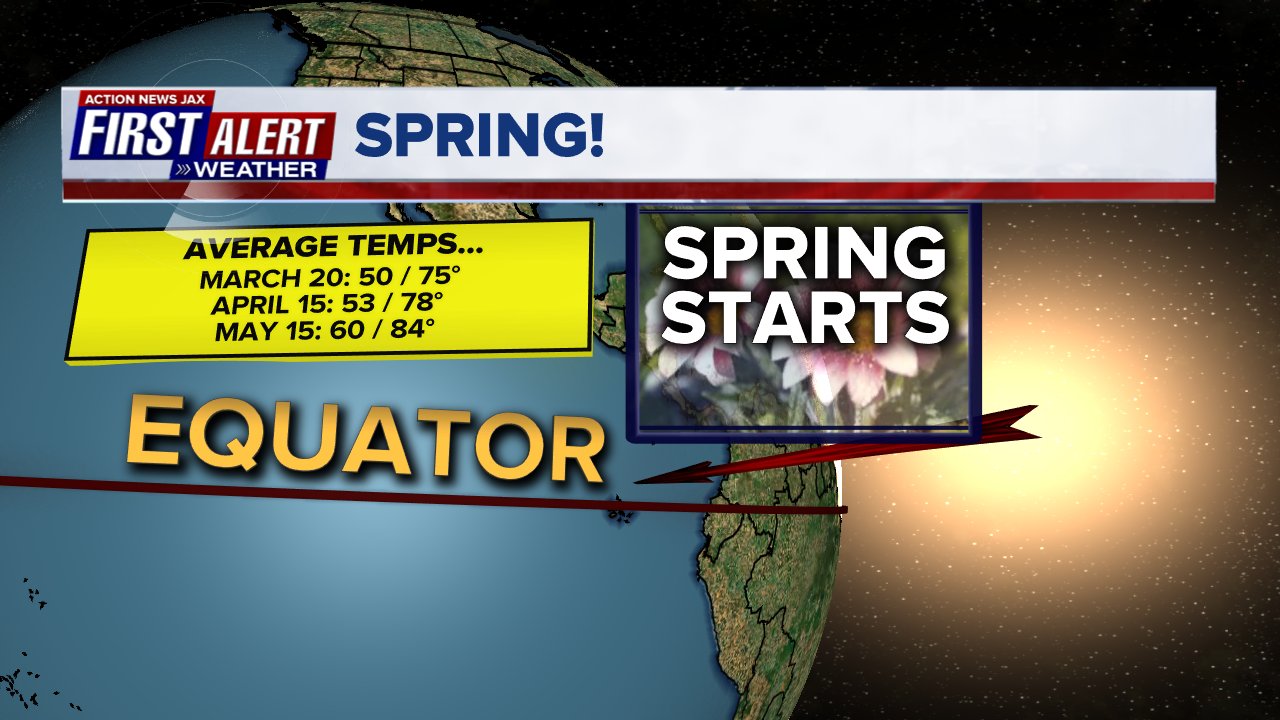 And as we exit winter, our sea surface temps. are warming. While the image below for Jax Beach from surf-forecast.com shows the avg. in Jan./Feb./March to be in the upper 60s, reality is generally as low as 60 degrees F (61 as of this writing) & during cold winters will drop well down into the 50s (lowest this winter was 55 degrees F). Water temps. at our (NE Fl./SE Ga.) coast typically hit 80s degrees by the end of May & peak in the mid 80s from late July through early Sept.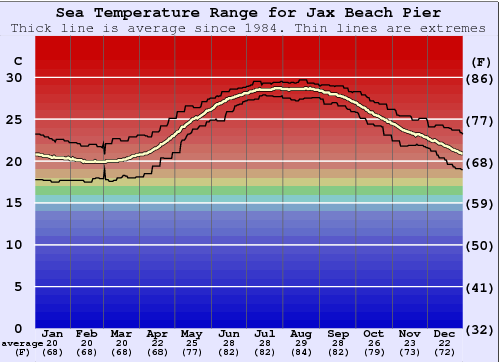 The U.S. is coming off a cold Feb. - the coldest since 1989. "Meteorological" winter (D/J/F) shows a lot of above avg. temps. globally. Jacksonville was 0.2 degrees above avg. for the 3 months.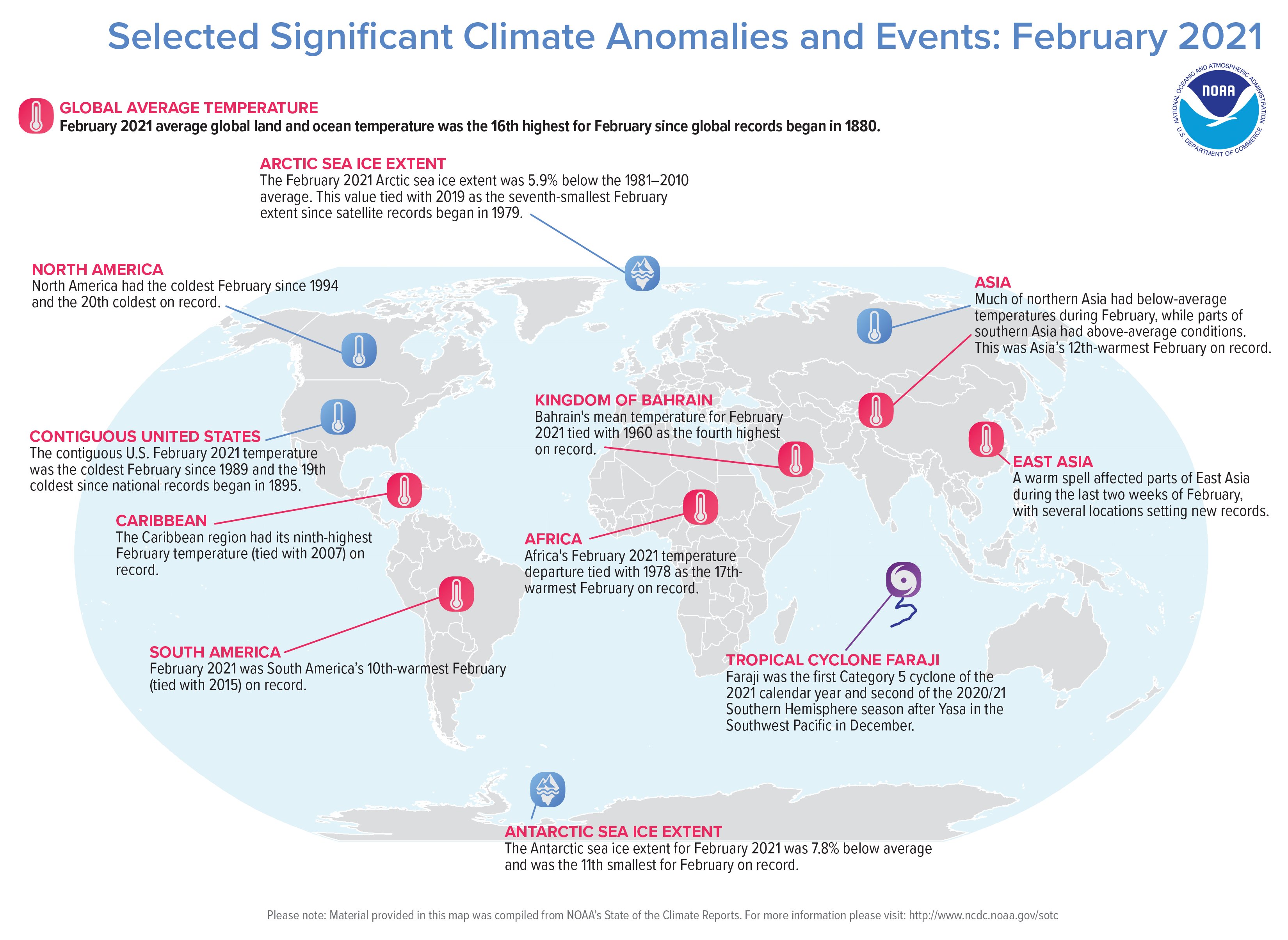 It is time - March - for the annual recruiting of CoCoRaHS volunteers. That's the "Community Collaborative Rain, Hail & Snow Network". The network has grown exponentially over the years but is still in need of "ordinary" citizens sending in weather reports from their backyard. The application can be found * here *.... for Florida specifically * here *.... for Georgia - * here *. The data is helpful to meteorologists in the public & private sector.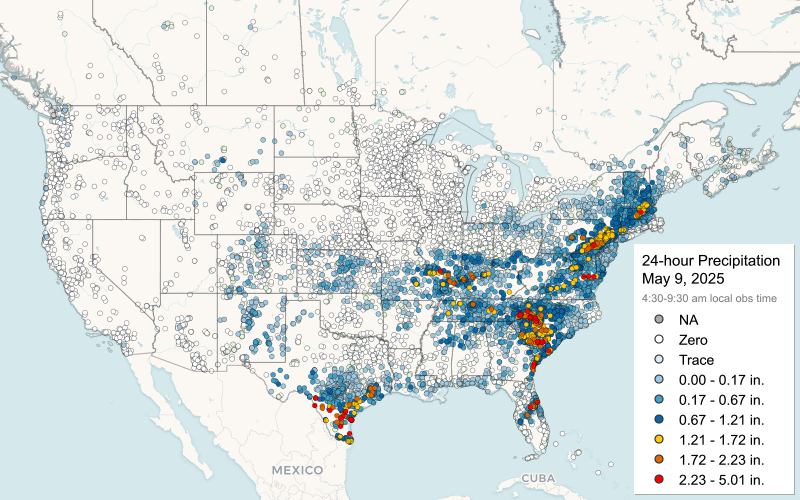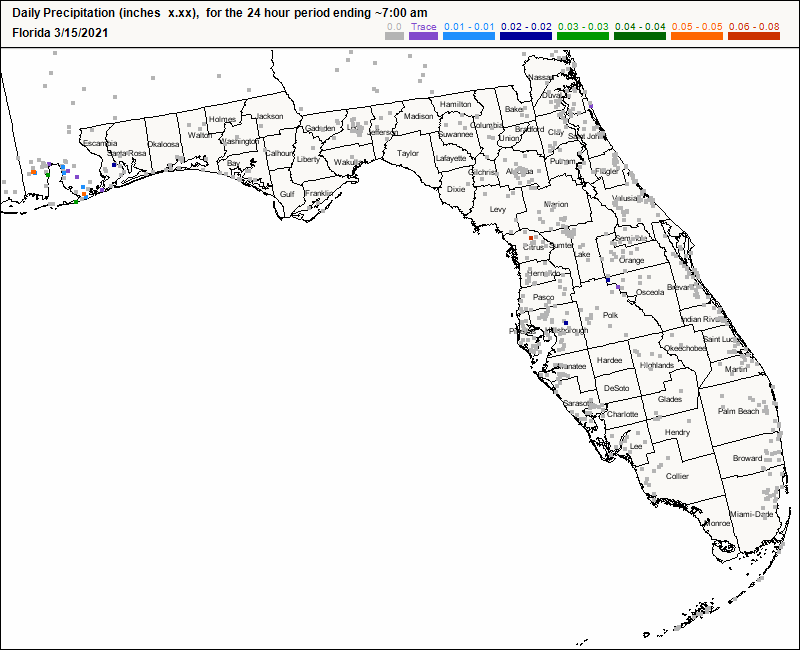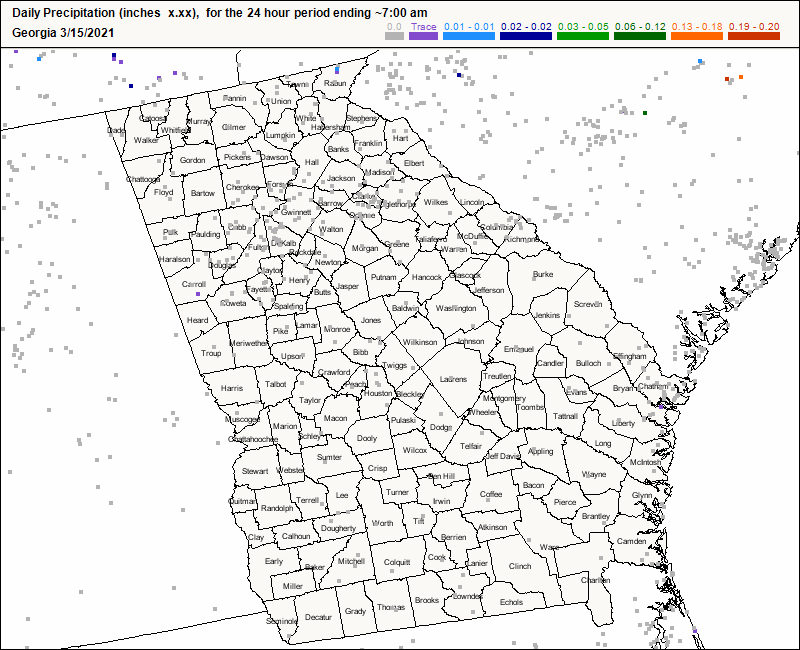 According to CoCoRaHS:
The saying "Rain doesn't fall the same on all" really proves to be true. How often have you seen it rain in your neighborhood and a few blocks away not a drop has fallen.
If you get the chance, please take a moment to tell a friend or neighbor about this exciting grassroots effort of citizens measuring precipitation right in their own backyards. It's easy to join, takes only five minutes a day and is a fun way to learn about this wonderful natural resource that falls from the sky. Your observations continue to give scientists an ever clearer picture of where and how much precipitation falls throughout our communities.
CoCoRaHS (pronounced KO-ko-rozz) is a grassroots volunteer network of backyard weather observers of all ages and backgrounds working together to measure and map precipitation (rain, hail and snow) in their local communities. By using low-cost measurement tools, stressing training and education, and utilizing an interactive Web-site, our aim is to provide the highest quality data for natural resource, education and research applications. The only requirements to join are an enthusiasm for watching and reporting weather conditions and a desire to learn more about how weather can affect and impact our lives.Our Web page provides the ability for our observers to see their observations mapped out in "real time", as well as providing a wealth of information for our data users.For more information, please click here: Information about CoCoRaHSIf you would like to sign-up as a volunteer observer and become part of our expanding network, please click here: "Join the CoCoRaHS Network".
Complimentary training is provided to help you become an effective weather observer. Please check out your state page above (by clicking on your state) for a list of current training sessions in your local area. If none are taking place at the current time, watch our YouTube animations or Training Slide Shows and read our on-line training information.
CoCoRaHS officially began on June 17, 1998. With a few observers along Colorado's Front Range, we had no idea that the network would become what it is today, with over 20,000 active observers in the United States, Canada, Puerto Rico, the U.S. Virgin Islands and the Bahamas. A truly remarkable effort by all of you. Please join us as we celebrate twenty years. Here's to many more on the horizon. To read about the first 20 years of CoCoRaHS click here: History
Cox Media Group