July 6, 2017 - Though June is usually the start of our "wet season" in Jacksonville, the month was even wetter than average with nearly a foot of rain at JIA making June the 10th wettest on record. The feat is even more impressive when one considers none of the rainfall was due to a tropical system.
So with more rain, comes more mosquitoes. NASA has developed an APP -- for iPhone & Android -- that helps track mosquitoes! - click here.
With all the rain & clouds... June was also cooler than avg - by about 0.5 degrees - the first month with below avg. temps. since Feb., 2016!
July averages at JIA:
Low / High: 1st - 72 / 91 degrees.... 31st: 73 / 92
Rainfall: 6.62"
Sunrise / Sunset: 1st - 6:28am / 8:33pm.... 31st: 6:45am / 8:20pm - lose 30 min. of daylight.
So we're in the peak of our lightning season. REMEMBER: if you hear thunder or see lightning, get indoors & wait 30 minutes since the last clap of thunder before going back outside. Interesting tidbit from "WeatherBug".... Jacksonville ranked 9th on the U.S. list of cities - with at least a half million people - for most lightning.
Photo below from Victor Jackson, the evening of the 4th of July: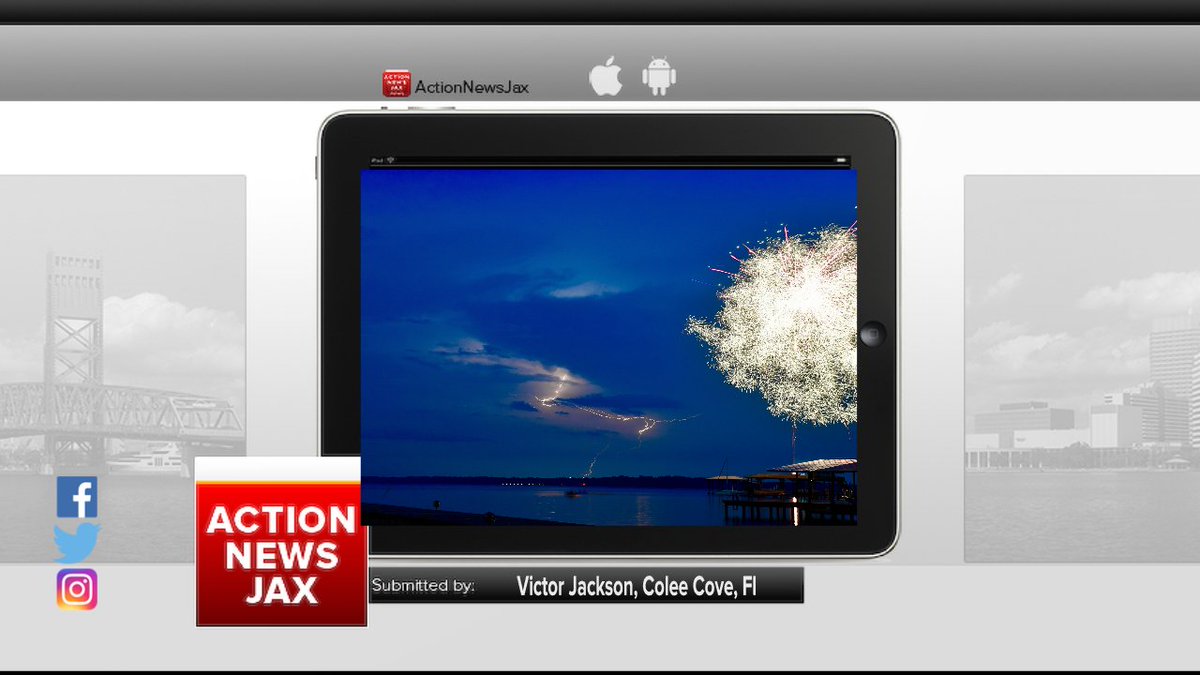 By "Florida Storm Chaser":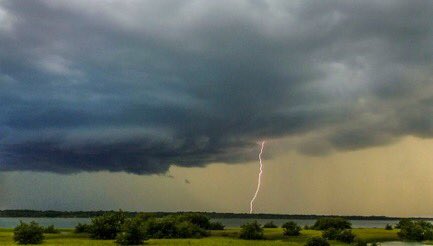 Tampa, Fla.
Cape Coral, Fla.
Norman, Okla.
Houston, Texas
Oklahoma City
Hialeah, Fla.
West Palm Beach, Fla.
Miramar, Fla.
Jacksonville, Fla.
Some beautiful photos the last couple of weeks of an iridescent cloud near the tops of building cumulonimbus (thunderheads) clouds. Some were part of a classic pileus cloud which is formed by the upper level winds "bumping" into the building cloud which forces the air suddenly upward upon where it condenses to form a "cap cloud" (pileus). If the sun is shining on this cloud just right, then the sun's rays are bent & refracted by the ice crystals in the cloud to create a prism (rainbow) effect.
"@mclgb":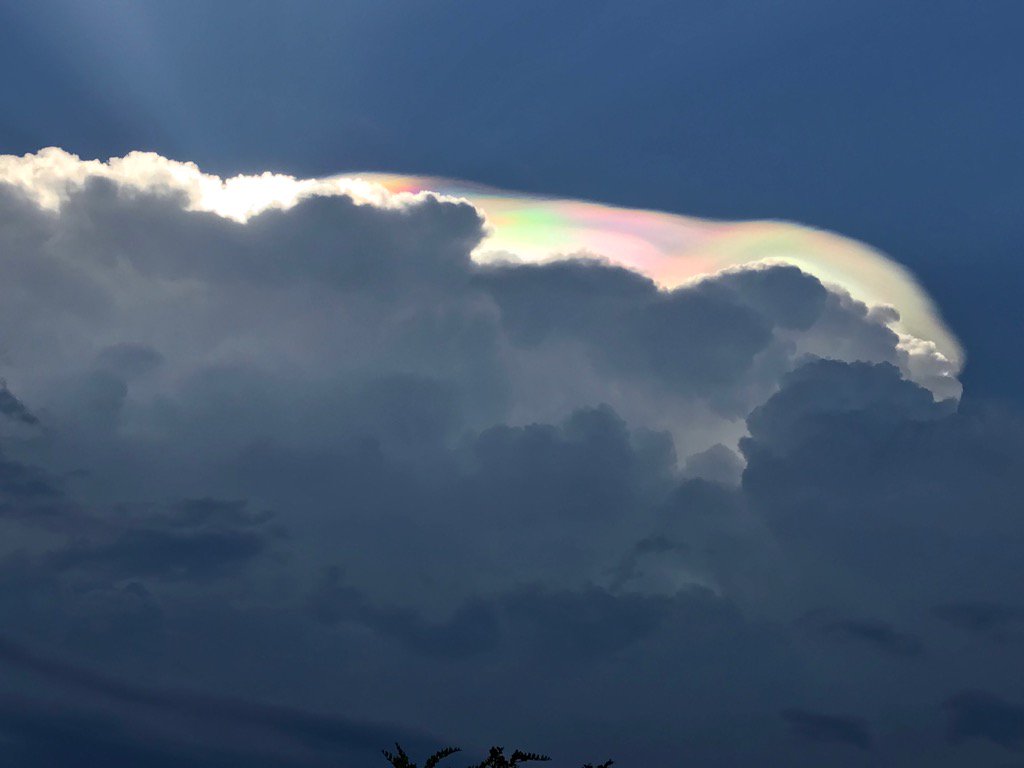 Danielle Davis: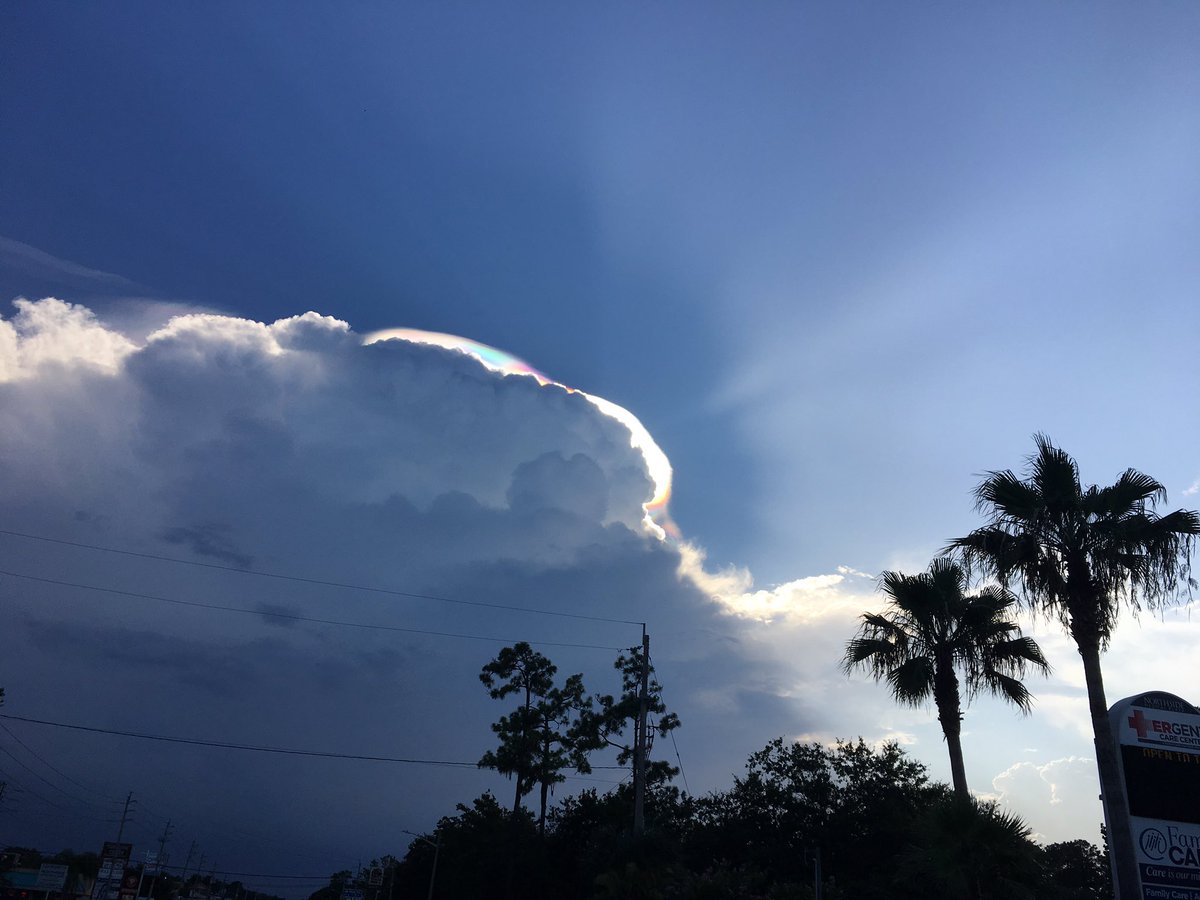 "@eeek5127":
"@astrojaguar":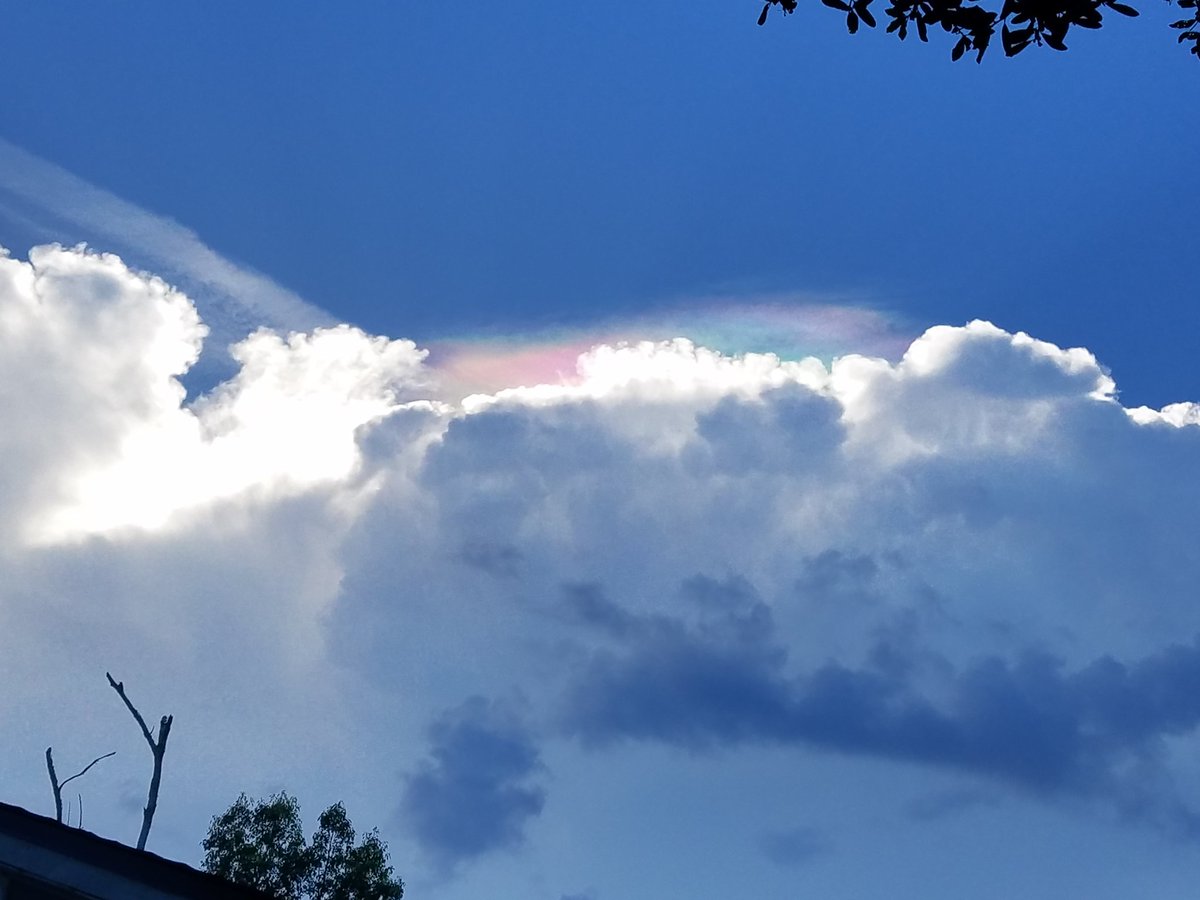 "@Modern Mia Gardening" / Brunswick, Ga: