Aug. 16, 2017 - THE TIME HAS COME!..... your BEST source for solar eclipse info - right here!...... join ActionNewsJax on t.v. - CBS47 & Fox30... online - ActionNewsJax.com... download our Apps... & on the radio - News 104.5 WOKV. Weather permitting & all other things equal, I plan to be stationed with our First Alert Storm Tracker jeep near Summerton, SC (just north of I-95/I-26) where the day will turn to night at 2:45pm.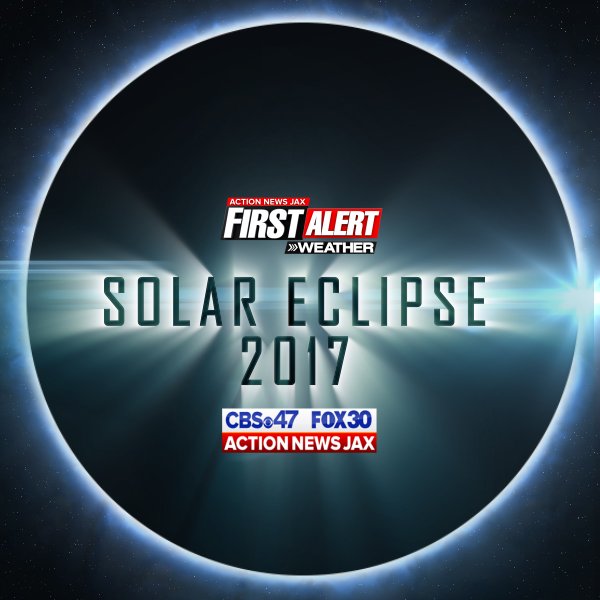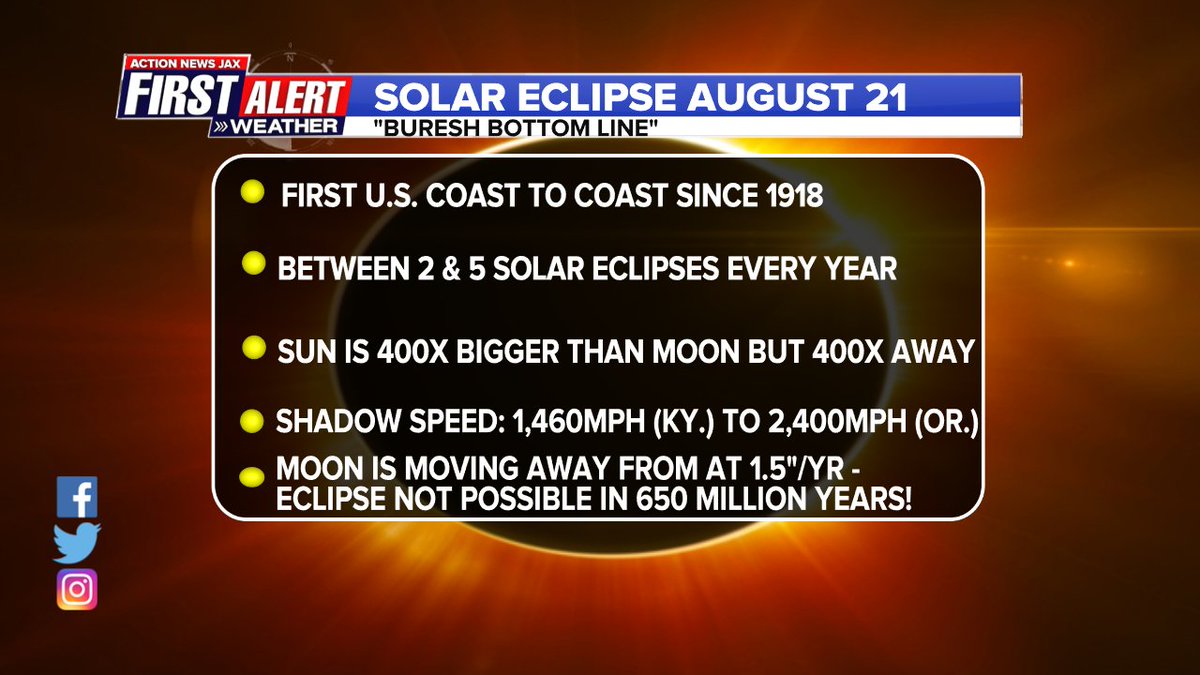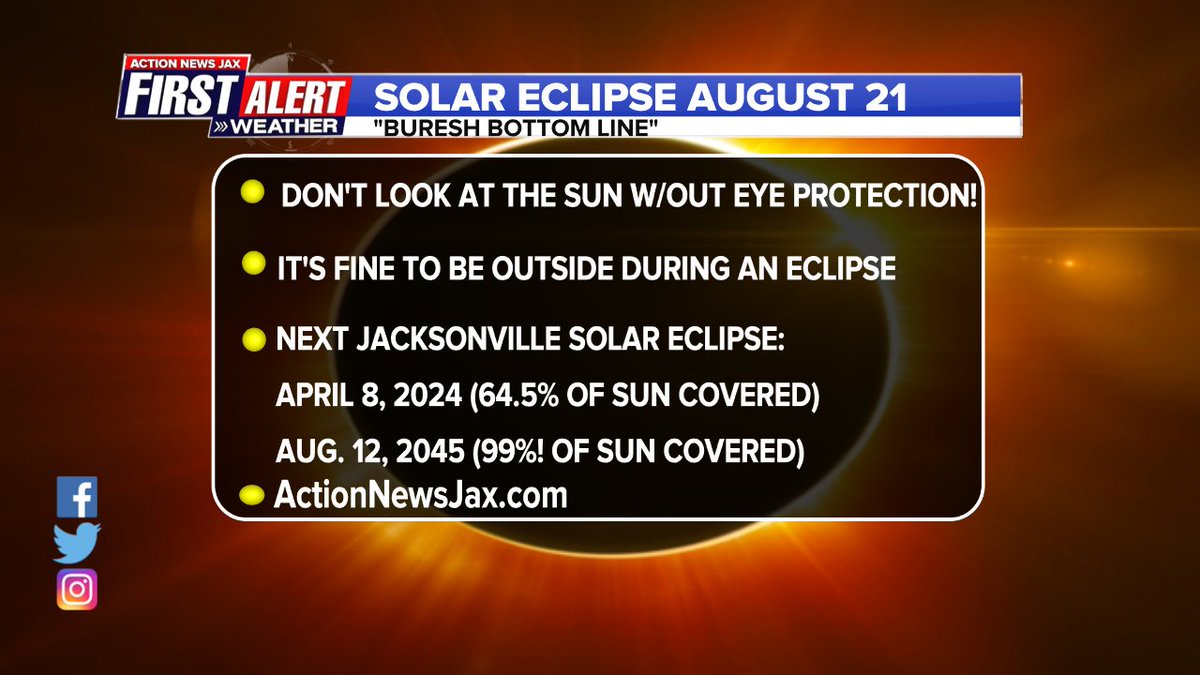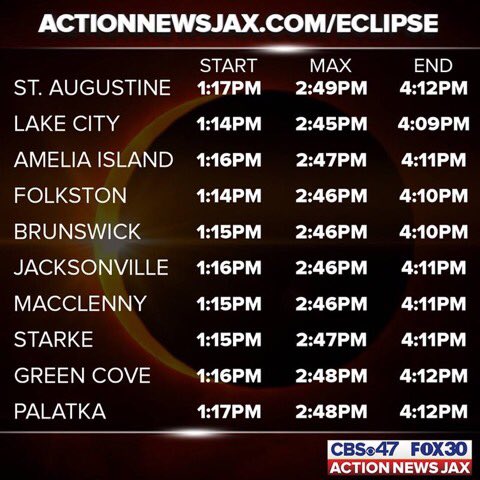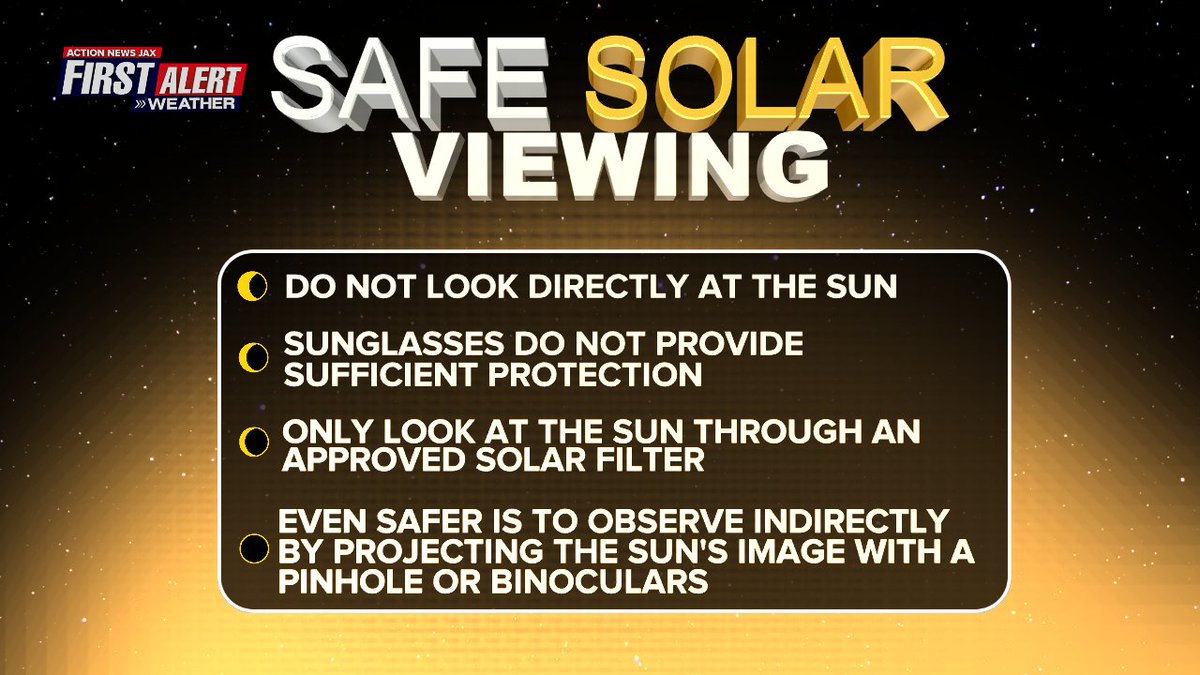 If you don't have eclipse viewing glasses, Space.com offers good advice - here. (photo: Ryan Milligan, NASA) BUT - realize - to just walk outside during the eclipse is completely harmless. The problem is if one were to stare at the eclipse for an extended period of time.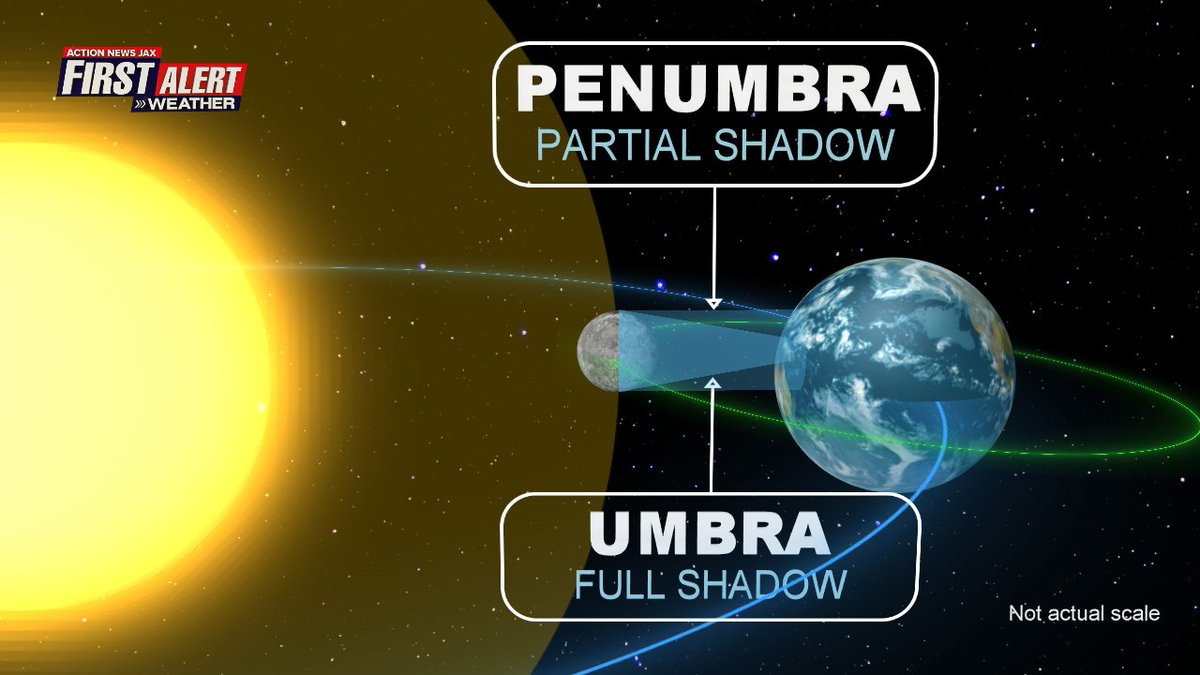 The umbra as shown above is the area that gets to see a total eclipse. That shadow is but 70 - 75 miles wide traveling anywhere from 1,500 mph to near 3,000 mph! across the U.S. on Aug. 21st which is why the eclipse only lasts about 3 hours from beginning to end (totality is just 2-3 min.). Kind of a cool sidenote for those areas in totality: due to gravitational forces.... people will weigh 1.7 ounces less.... & the earth's crust "bulges" about 1.57"! And totality will allow viewers to see stars & planets as if it were night(!) - Venus, Jupiter, Mars & Mercury will all be visible. The winds will diminish & temps. could fall as much as 10-15 degrees F (about a 2-5 degree temp. drop is estimated for Jacksonville).
While a solar eclipse occurs somewhere on earth 2 - 5 times per year, a total eclipse at any one point on the earth is truly a once a lifetime occurrence (about once every 375 years). The image above shows just how perfectly our Universe has to line up for a total solar eclipse. For starters, the closest star to the earth - our sun at 93 million miles away - is 400 times bigger than the moon. But because the sun is 400 times farther away than the moon, it appears to earthlings that the two cosmic objects are the same size which allows for the perfect symmetry during a full solar eclipse. Interestingly.... the moon is traveling away from the earth about 1.5" per year so a full solar eclipse will not be possible in about 650 million years(!).
Just a few interesting eclipse links/stories:
"Most Spectacular Thing I've Seen In My Life"
Seeing a Solar Eclipse from Space - SciJinks
2D/3D Printable Pinhole Projectors - NASA
GOES-16 satellite images of the eclipse - NOAA
Now we just have to hope for a good deal of sun! The map below from NOAA/N.W.S. shows the avg. cloud cover for Aug. 21 - generally most extensive east of the Rockies & especially east of the MIssissippi.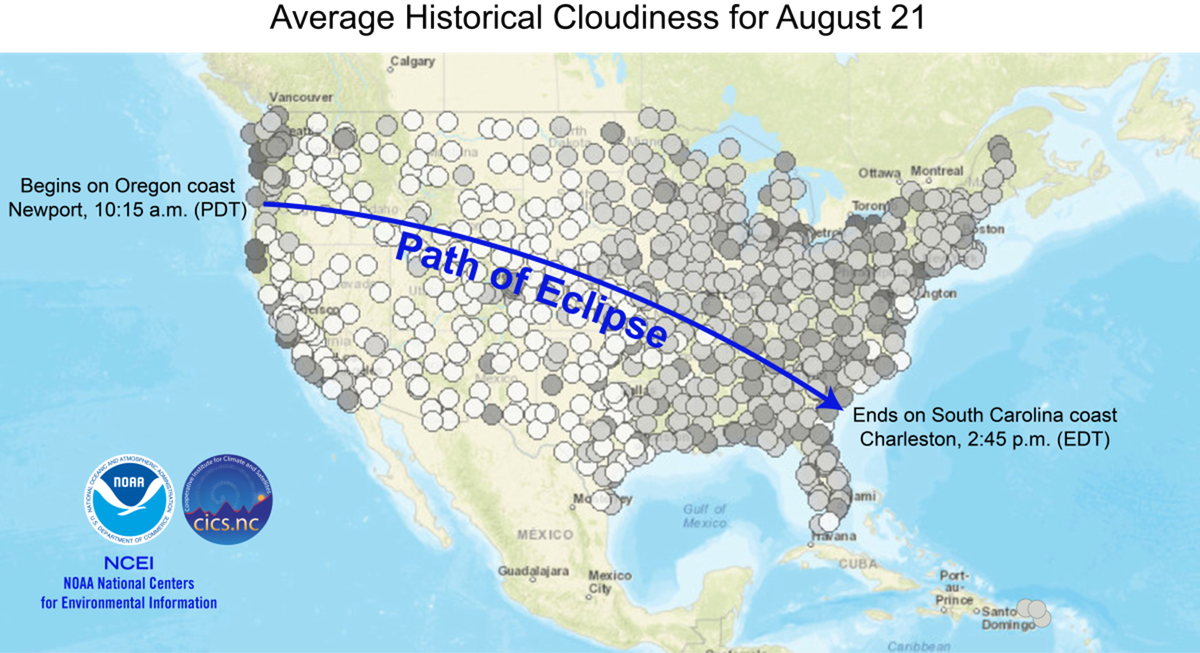 And if we are so unlucky as to have a lot of cloud cover, we "only" have to wait another 7 years. Another total eclipse will be visible over the U.S. (had to wait 38 years from 1979 to 2017) April 8, 2024 with totality from Maine to Texas with about 65% of the sun eclipsed in Jacksonville. And 21 years later on Aug. 12, 2045 we'll have another U.S. coast to coast total eclipse that includes Florida with 99% of the sun blocked in Jacksonville!