Oct. 11, 2017 - Hot enough for ya'?? Well... the middle of our summer wasn't all that bad -- compared to average. But the heat has continued deep into Oct. which is the unusual part.
We - Jax - average 82 90-degree days a year. As of Oct. 10th, we're at 88 this year. The avg. last 90 degree day is Sept. 24th.... the latest on record is Oct. 27th in 2010. The breakdown (first number vs. avg.)
April: 3 (1)
May: 13 (8)
June: 10 (17)
July: 26 (24)
Aug.: 21 (21)
Sept.: 11 (10)
Through Oct. 10: 4 (1)
So how about a little snow to cool things off? Chart below is the avg. date of the first snowfall of the season across the U.S.:
2017 has been costly across the U.S. when it comes to natural disasters. Topping the list is the most active hurricane season - for U.S. landfalls - since 2005. There have been 15 separate billion-dollar natural disasters tying the year with 2011 (very big tornado year) for the most on record in a given year.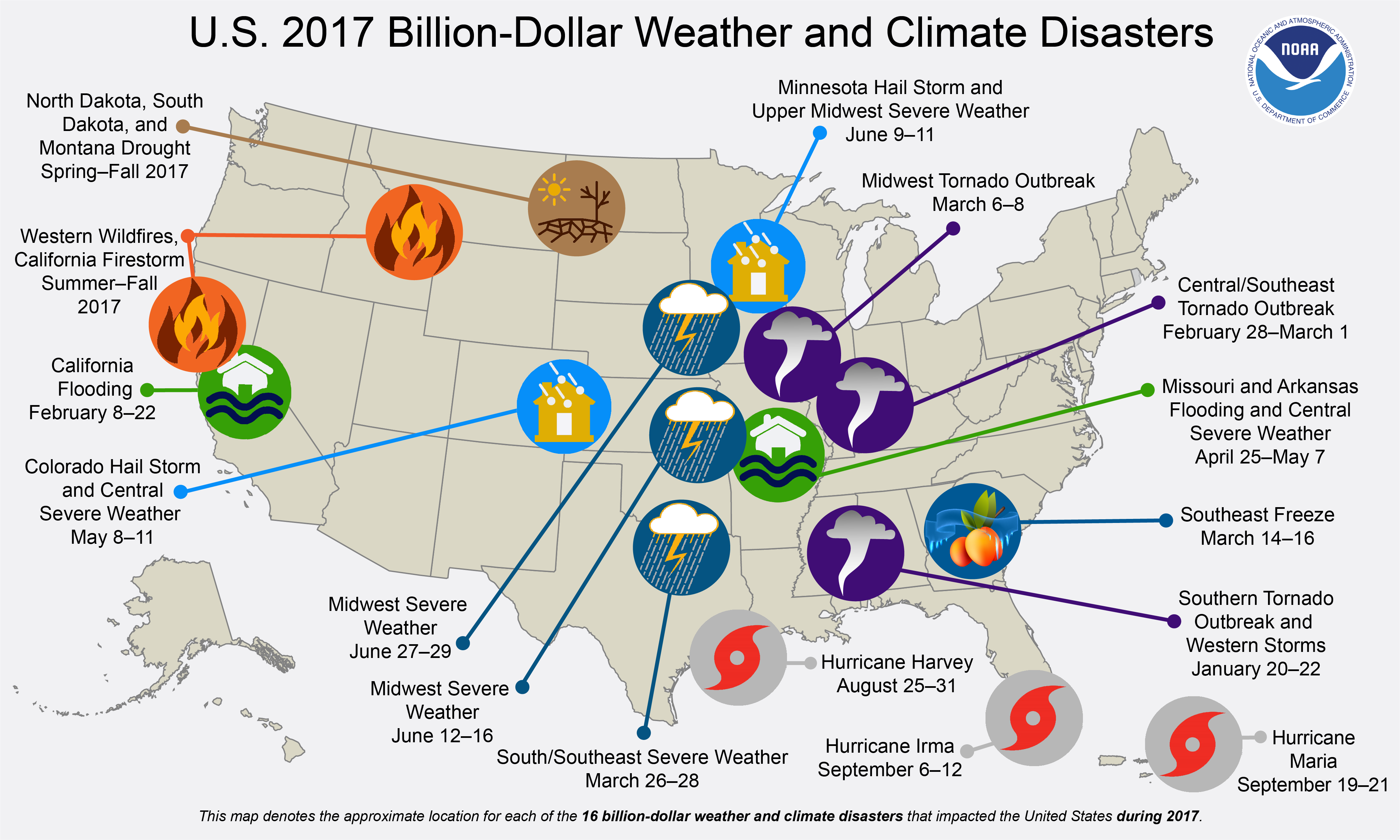 Erik Pindrock tweeted the interesting image below showing the amount of U.S. real estate impacted by tropical storm &/or hurricane force winds this year so far which includes virtually all of Fl.... the entire gulf coast.... & the east coast as far north as N. Carolina.