Aug. 26, 2017 - Harvey inland over far mid SE Texas & slowly weakening... disturbance near/over S. Florida & the Bahamas to impact the weekend - dangerous rip currents at area beaches spreading north up the U.S. east coast into next week......
"Harvey" - stories & photos here - roared ashore as a powerful Cat. 4 hurricane Fri. evening about 11pm EDT near Rockport about 30-35 miles NE of Corpus Christi. This was the first "major" U.S. landfalling hurricane since Cat. 3 "Wilma" slammed South Florida in Oct., 2005 - that's longest such stretch on record.... & was the first U.S. Cat. 4 landfall since "Charley" in 2004 which hit the west coast of Florida (Punta Gorda). It's possible that this will be the most intense Texas hurricane since "Gilbert" (Cat. 4) in 1988.... & the most damaging for Texas in nearly 50 years ( or more). The 938mb pressure is the 6th lowest on record for a Texas landfalling hurricane (Klotzbach). This is just the 4th (Hugo, Andrew, Charley) Cat. 4 or 5 to hit the U.S. since 1970 vs. 14 from 1926 - 1969 (Klotzbach).
"Harvey" just after landfall on the mid Texas coast: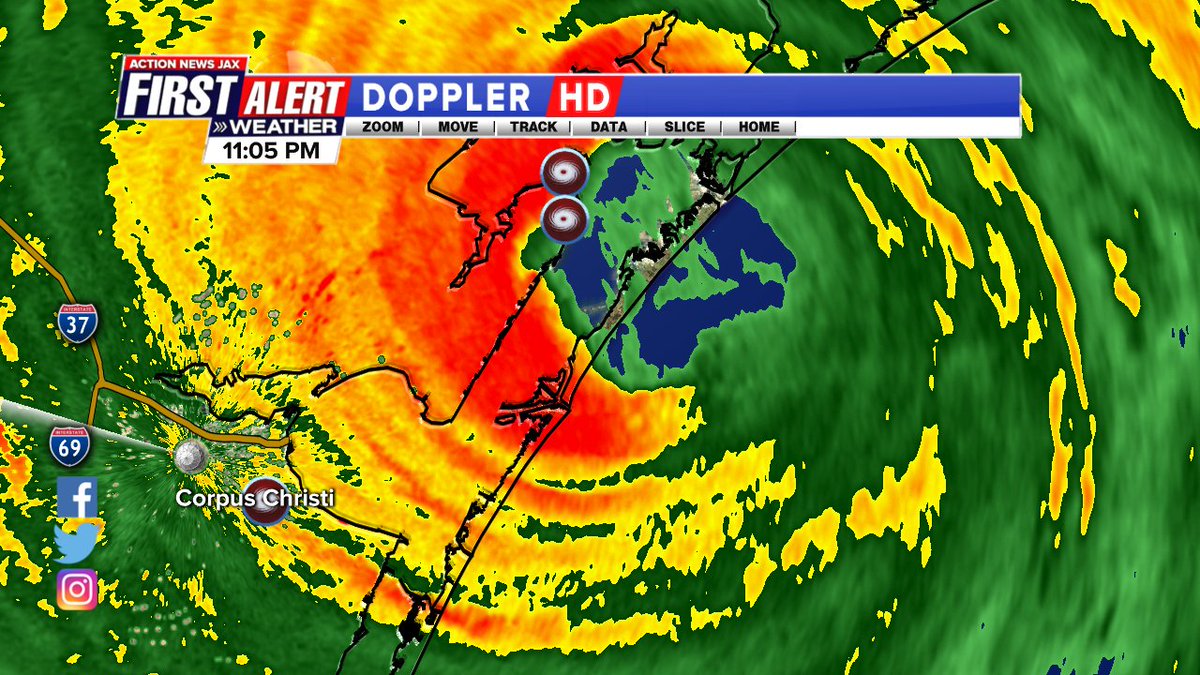 Cat. 4 "Charley" - Aug., 2004 just north of Ft. Myers, Fl.: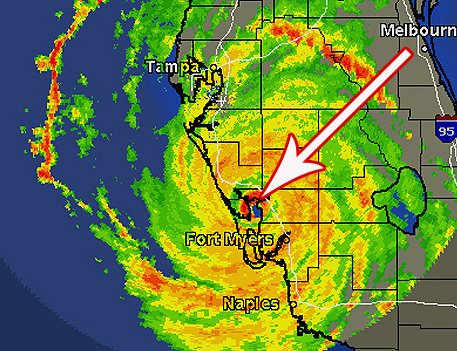 Harvey will slow & then just meander over South & SE Texas through the weekend which will result in more than 2 feet of rain! The center will move erratically & possibly drift back south over the weekend into early next week & could re-emerge over the extreme NW Gulf of Mexico for a time before finally getting picked up by an upper level trough moving across the U.S. which will pull "Harvey" northward & finally well inland next week. Some of the very heavy rain will extend at least as far east as Louisiana. It is also possible that the upper level trough will miss "Harvey" leaving the tropical cyclone behind to "spin itself out" over Texas which would only add to the extreme rainfall threat.
"Harvey" will stay far to the south & west of Florida so no impacts on Jacksonville or any of Fl.
Corpus Christi NWS Doppler radar loop:
Cool imager(!) from CIMMS, University of Wisconsin, Madison - Microwave radar-simulated imagery... click here for full definition. Most importantly - watch "Harvey" wrap up....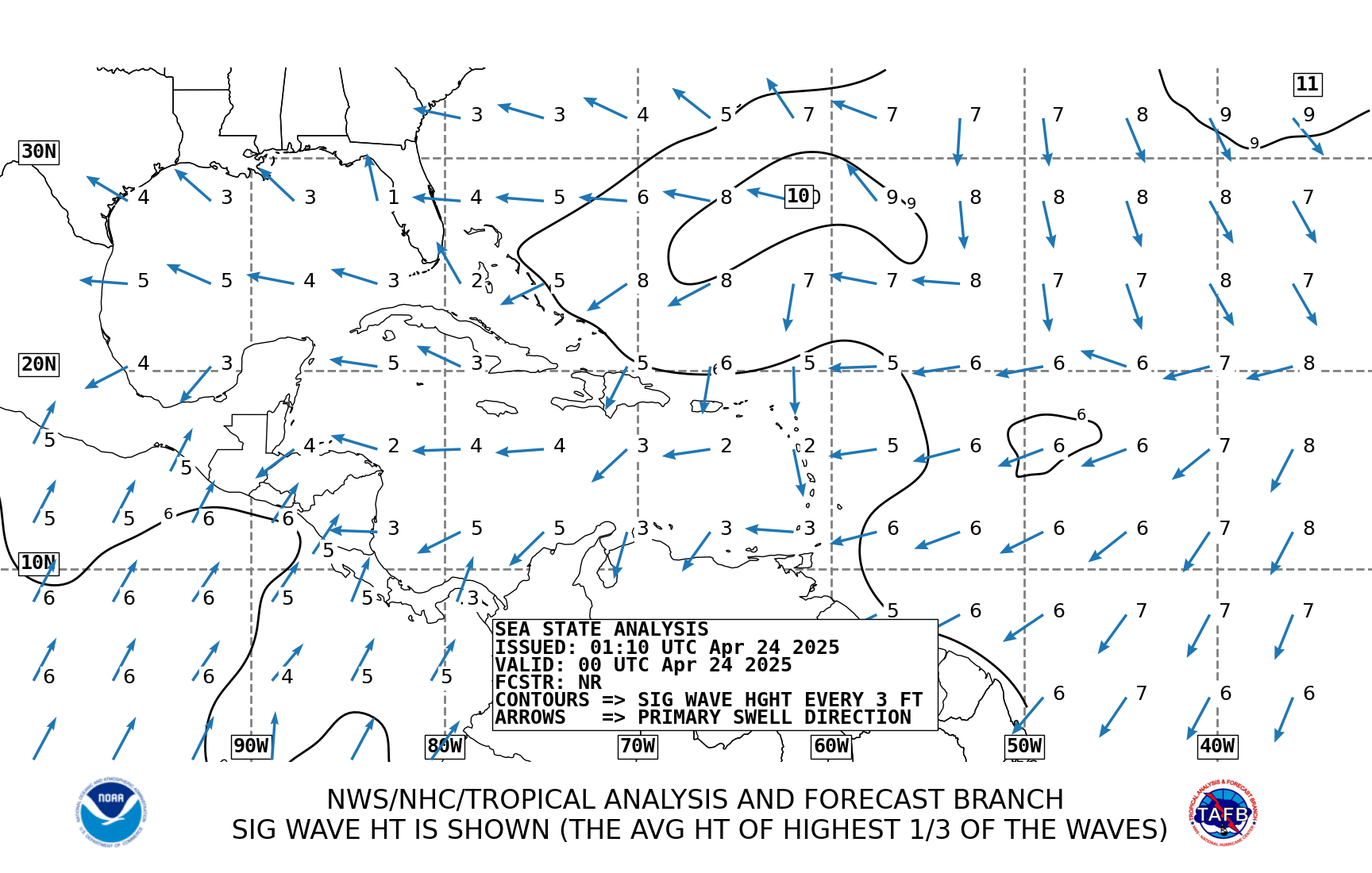 Much closer to Florida.... a complex combination of an upper low & the remnants of tropical wave - '92L' - remain near & over parts of the Bahamas, S. Florida & the Fl. Straits with only a very slow drift to the north & northeast. The system will meander into the SW Atlantic near the Bahamas & over Florida through the weekend before emerging just east of Florida by late Sunday into early next week. While any development would be slow, this feature is something to closely watch. Shear will be lessening + the atmosphere will be becoming more moist, so there is some potential for a "better" environment late in the weekend & thereafter, so we'll have to monitor the progress & movement of the system. The "Buresh Bottom Line" is: stay tuned!... Always be prepared! The most likely scenario is one where the system becomes a tropical depression or tropical storm (or possibly subtropical) along the Fl. coast or just east of Florida then slowly moves north/northeast. How far out into the Atlantic this system goes is still unclear, & it's possible that the storm could hug the U.S. east coast as far north as at least the Mid Atlantic. But either way.... conditions appear to become quite favorable for "Irma" to form over the W. Atlantic over the next 3-5 days or so.
Locally - for Jacksonville/NE Fl./SE Ga - the main impacts will be bands of heavy rain through the weekend that could cause localized flooding, gusty winds out of the east & northeast & a significant rip current risk at area beaches.
Radar imagery courtesy S. Florida Water Management District:
Model plots:
East Atlantic -- as we head into the peak of the Cabo (Cape) Verde season, waves are rolling west off Africa....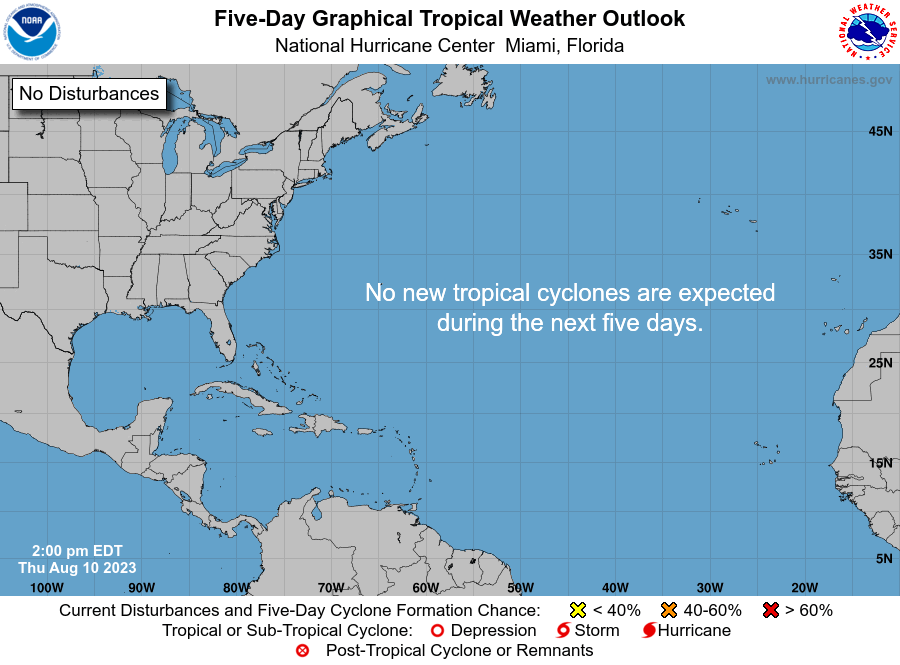 Wind shear analysis (red is stronger shear):
Water vapor imagery:
Imagery below courtesy CIMMS shows African Saharan dust (orange & red) with a plume of dry/stable air extending as far west as the Caribbean....
SE U.S. surface map: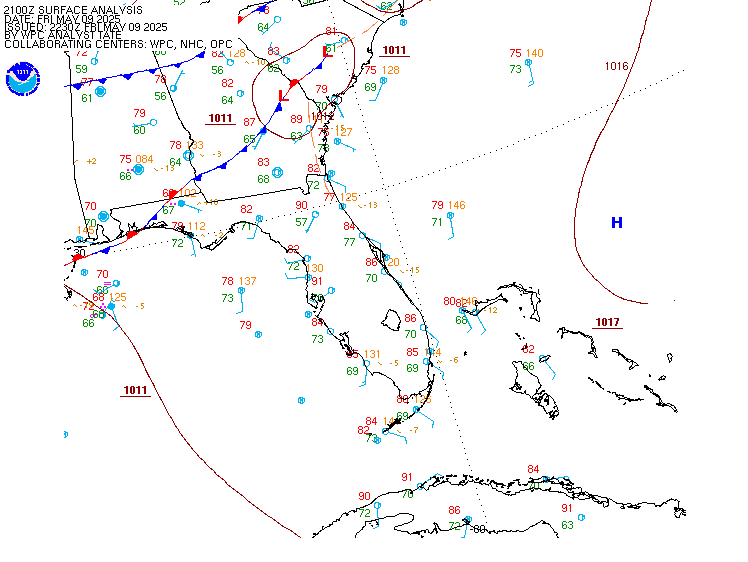 Surface analysis centered on the tropical Atlantic:
Surface analysis of the Gulf: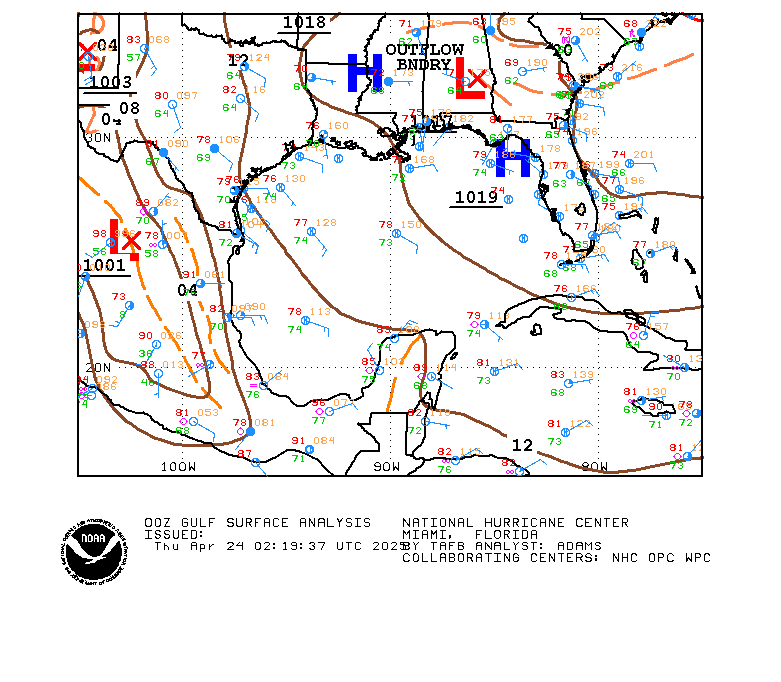 Caribbean: