Nov. 29, 2017 — Photos: Must-see photos of Irma damage in Jacksonville area .... hurricane Irma recap
The "Buresh Bottom Line": Always be prepared!..... City of Jacksonville Preparedness Guide... Georgia Hurricane Guide.
Thu. - Nov. 30th - is the last day of the 2017 hurricane season!.......
There is a cluster of t'storms well east of Fl. east & northeast of the Bahamas.  Some forecast models do show a surface low developing in this area then moving east or east/northeast over the open Atlantic.
Images below from the Storm Prediction Center showing tornadoes (preliminary counts) spawned by U.S. landfalling tropical cyclones.  The great majority were associated with "Harvey" - 57.  The 119 for the year ranks 4th since 1995 only behind 2008, 2005 & 2004.
Map below tweeted by Erik Pindrock shows virtually all of Fl. has experienced at least tropical storm force winds this year... as well as the entire Gulf Coast... & as far north as N. Carolina on the east coast:
2017 ACE - Accumulated Cyclone Energy - according to Dr. Phil Klotzbach.  September was way above avg. (largely Irma & Maria) but otherwise pretty close to average....
Dr. Phil Klotzbach has updated the graph below for U.S. landfalling hurricanes since 1851 including Harvey, Irma & Nate from this year (2017).
Interesting tweet & graph from Dr. Phil Klotzbach, CSU - "no statistically significantly trend":
0
Deep oceanic heat content continues to wane as we head toward the end of the hurricane season.....
1
Sea surface temp. anomalies: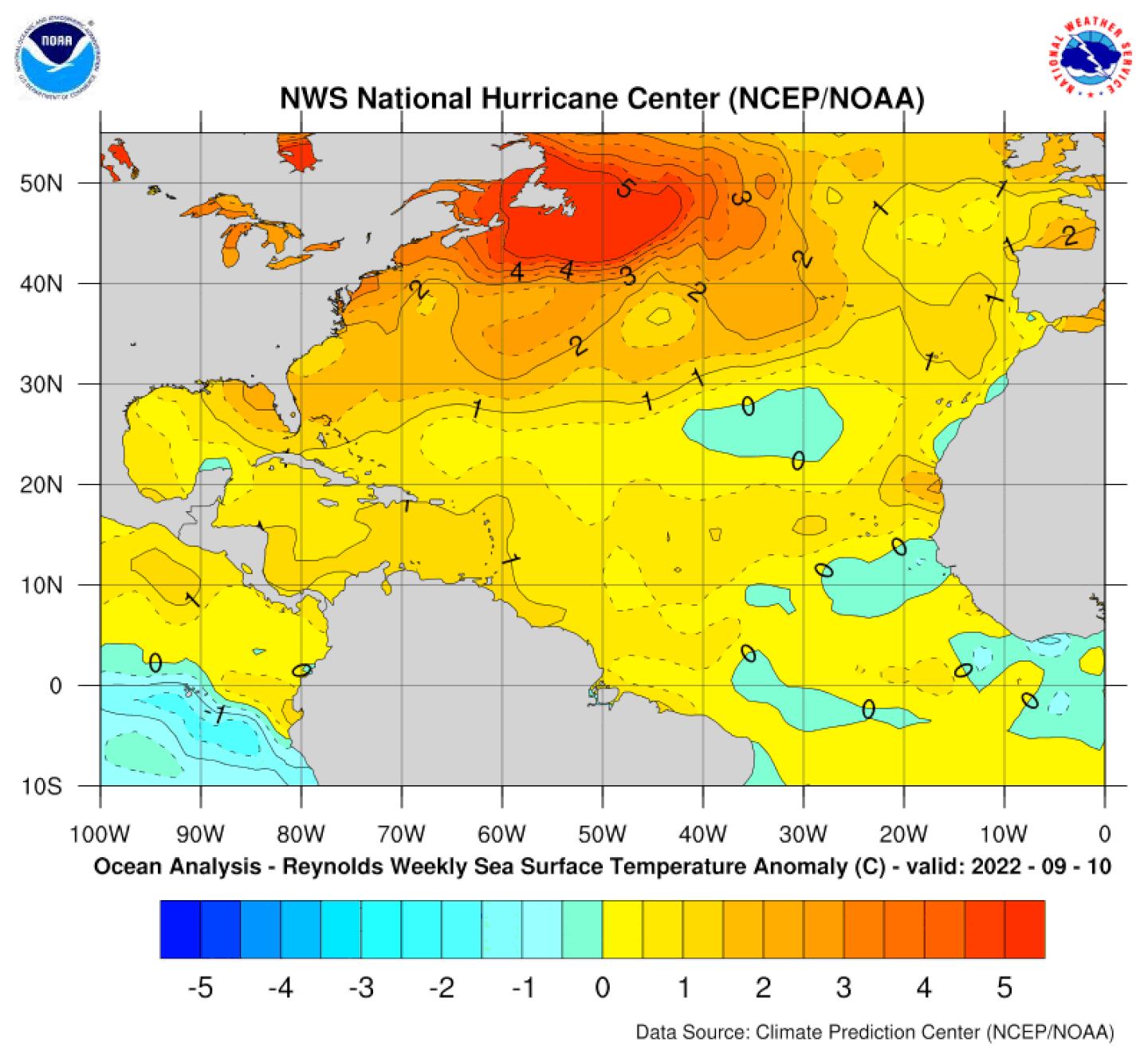 East Atlantic IR satellite:
Mid & upper level wind shear (enemy of tropical cyclones) analysis (CIMMS).
SE U.S. surface map: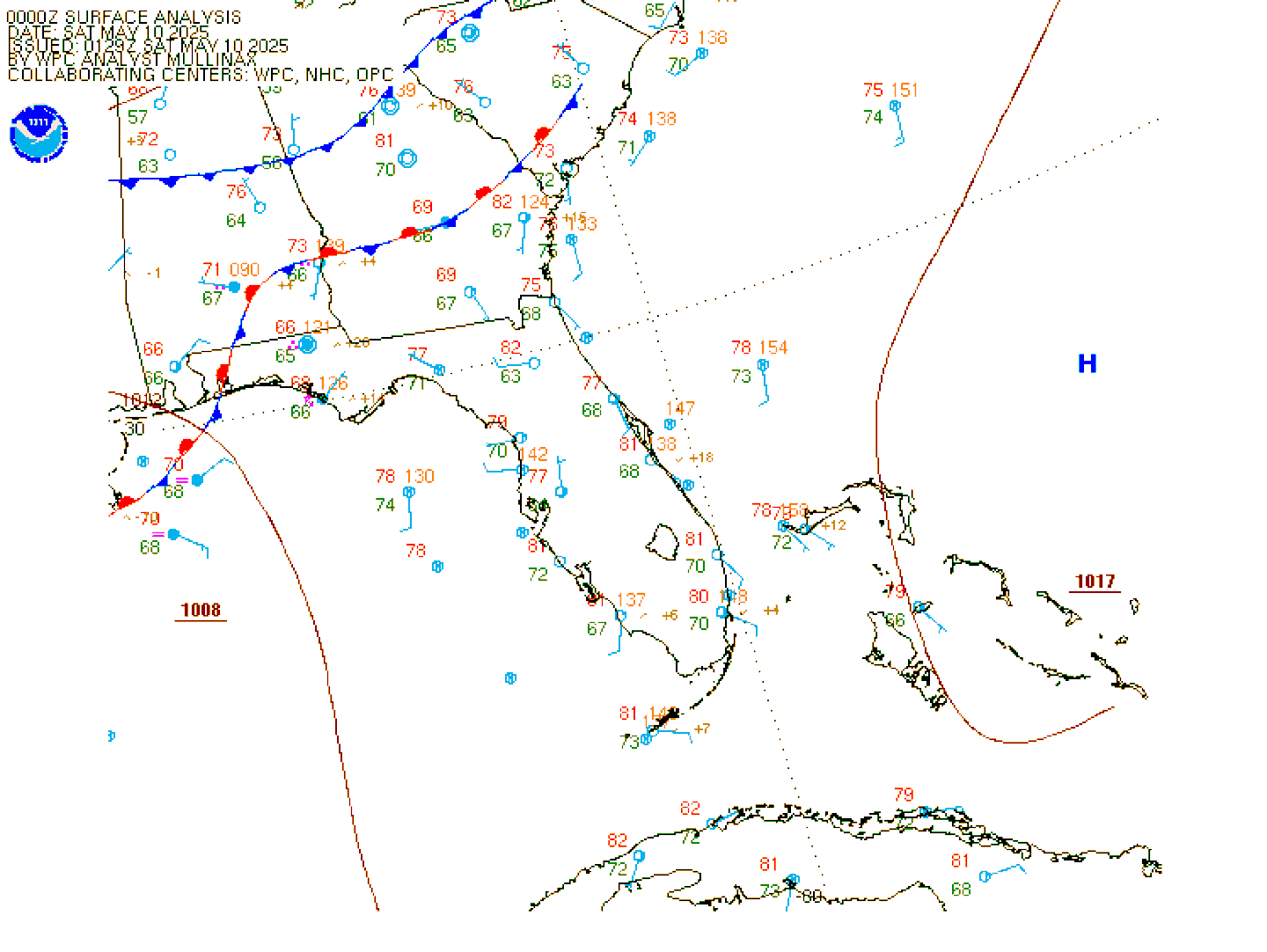 Surface analysis centered on the tropical Atlantic:
Surface analysis of the Gulf:
Caribbean: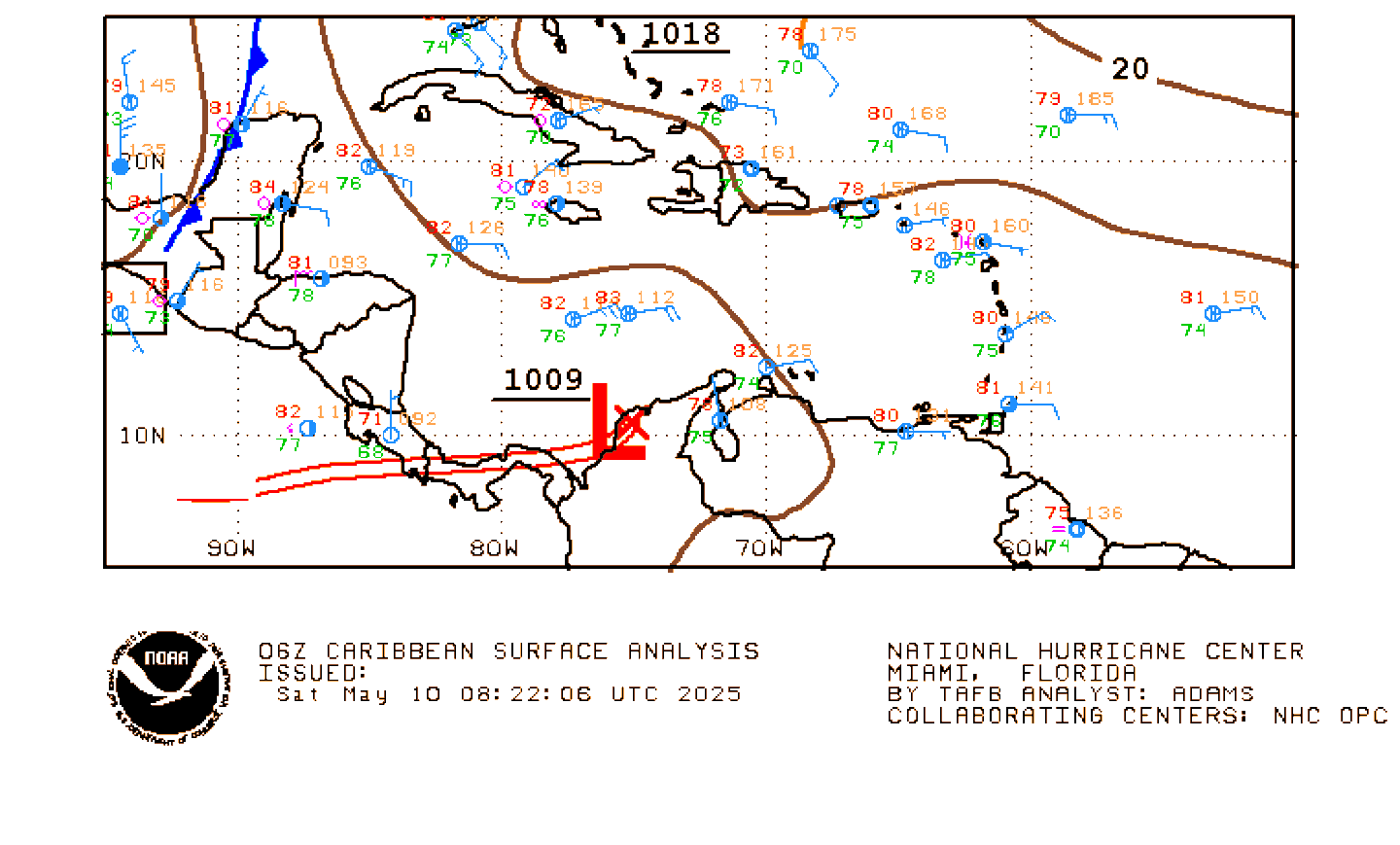 Extensive hurricane Irma recap - click here.
0
Cox Media Group