July 17, 2017 - A tropical wave - '95L' - is east of the Lesser Antilles closely followed by another active wave. There is some potential for long range development & hurricane hunter aircraft are scheduled to investigate this wave if there are signs of organization.
The Bermuda high over the Atlantic remains expansive so these waves are likely to move on a pretty straight west heading for the Caribbean.
Spaghetti plots for wave '95L':
Imagery below courtesy CIMMS continues to show a well established "blob" of African Saharan dust (orange & red) continues over the Central & especially E. Atlantic - an indication of dry air.
Water vapor imagery:
Surface analysis centered on the tropical Atlantic shows the strong Bermuda high anchored over the Central & Eastern Atlantic...
Surface analysis of the Gulf: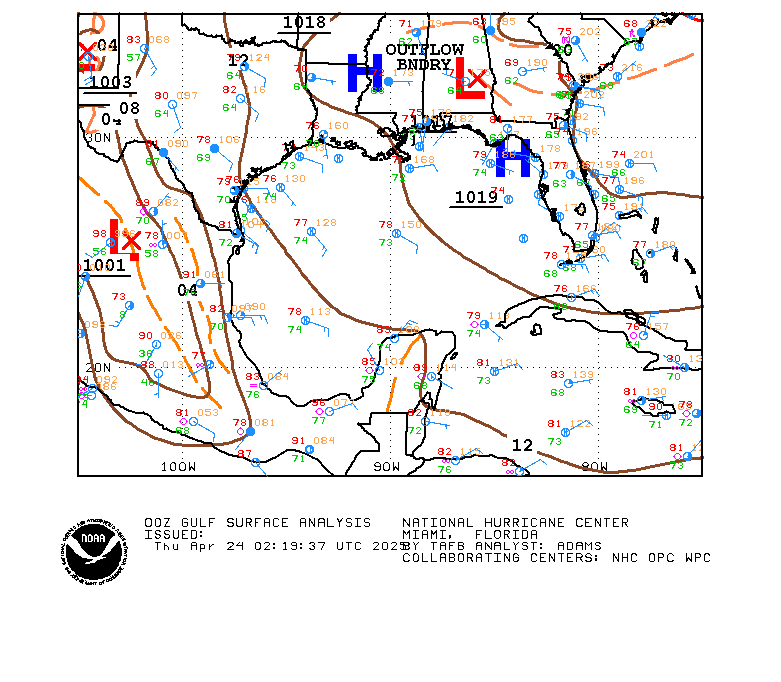 Caribbean: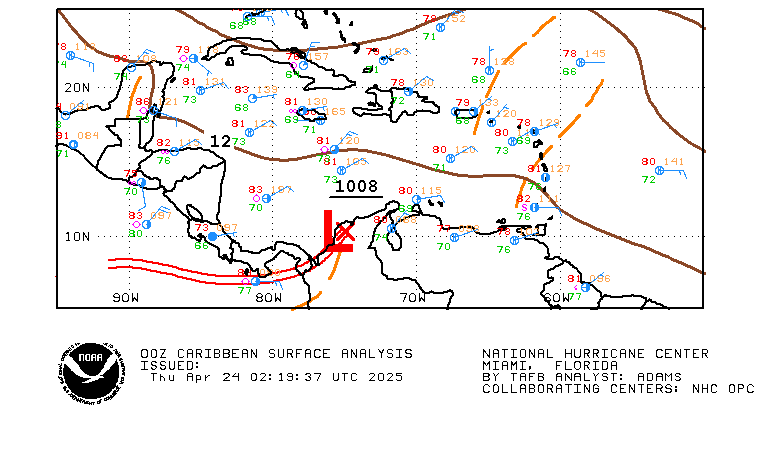 Wind shear analysis - pretty harsh across the Central Atlantic & much of the Caribbean (typical for July):
Tropical waves are moving off the coast of Africa. The area is largely being held in check by the Saharan dust plume alluded to earlier.... & the "popcorn" type cloud cover from 10 to 30 degrees N (also visible in the 4 image from the top) is indicative of stable air.
In the E. Pacific.... powerful hurricane "Fernanda" is over open water & will bend more west with a weakening trend for much of the upcoming week well before reaching Hawaii. A couple of strong waves trail "Fernanda" to the east.
Dr. Phil Klotzback, CSU - plot of U.S. landfalling hurricanes going back to mid 19th Century. The blue dot near Jacksonville is "Dora" in 1964.