July 12, 2018 - The "Buresh Bottom Line": Always be prepared!.....First Alert Hurricane Survival Guide... City of Jacksonville Preparedness Guide... Georgia Hurricane Guide.
Watch "Surviving the Storm".....
CHRIS:
Chris is accelerating away from the U.S. over the Northwest Atlantic & has transitioned from tropical to extratropical... a strong ocean storm that passed over Southeast Newfoundland Thu.
BERYL:
"Beryl" & its remnants remain poorly organized, & I'm not so sure the wave will be able reorganize. If so, any strengthening is probably not likely to occur until the system is north of Jacksonville's latitude. The wave will be close to Bermuda Fri. & parts of Sat. bringing some heavy rain & gusty winds. Otherwise the remnants will stay over the open Atlantic.
Spaghetti plots for "Beryl"....
Mid & upper level wind shear (enemy of tropical cyclones) analysis (CIMMS). The red lines indicate strong shear......
Full Atlantic Basin:
Water vapor imagery below shows a lot of dry in front (west) of & north of Beryl.....
Remnants of Beryl over the SW Atlantic....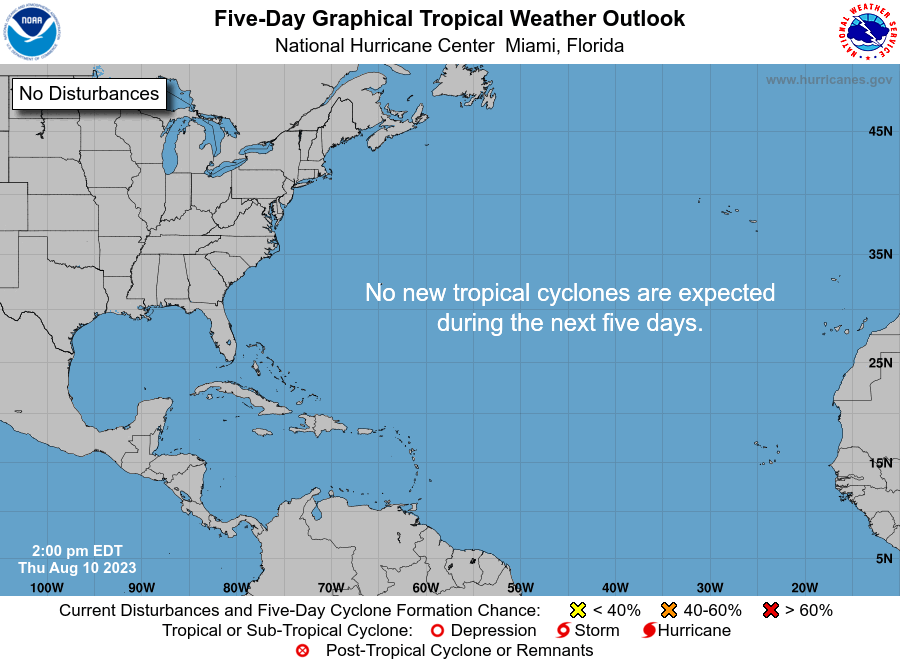 Gulf of Mexico:
Water vapor imagery:
\
Deep oceanic heat content is slowly increasing.....
Sea surface temp. anomalies are below avg. across much of the middle of the Atlantic with unseasonably cool temps. off the coast of Africa....
SE U.S. surface map: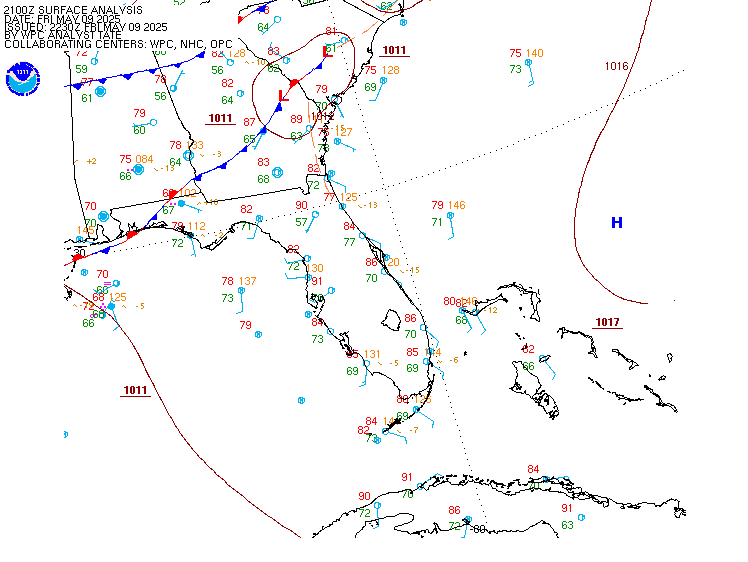 Surface analysis centered on the tropical Atlantic:
Surface analysis of the Gulf: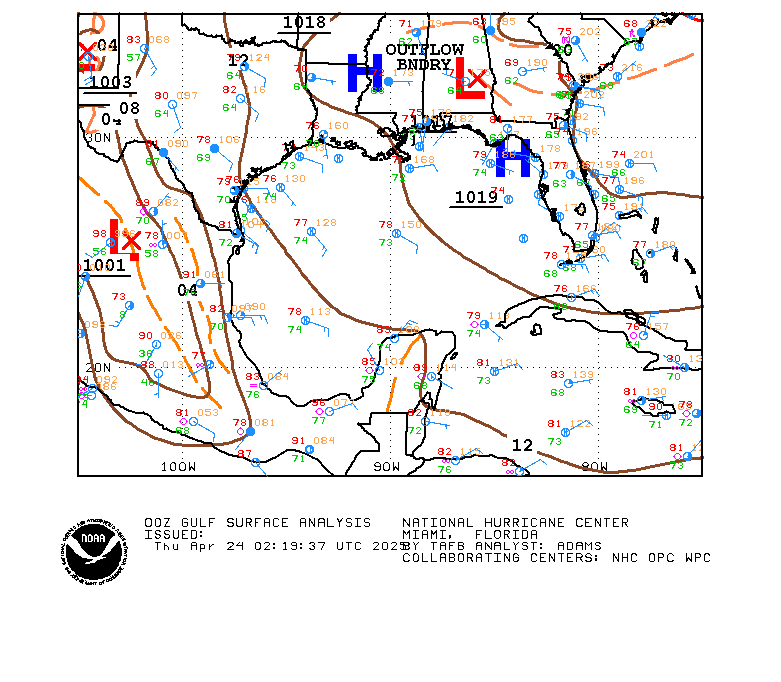 Caribbean: