Nov. 30, 2017 - Photos: Must-see photos of Irma damage in Jacksonville area .... hurricane Irma recap
The "Buresh Bottom Line": Always be prepared!..... City of Jacksonville Preparedness Guide... Georgia Hurricane Guide.
After 400+(!) written updates to "Talking the Tropics With Mike", the 2017 hurricane season is over!....... daily updates will begin anew June 1, 2018.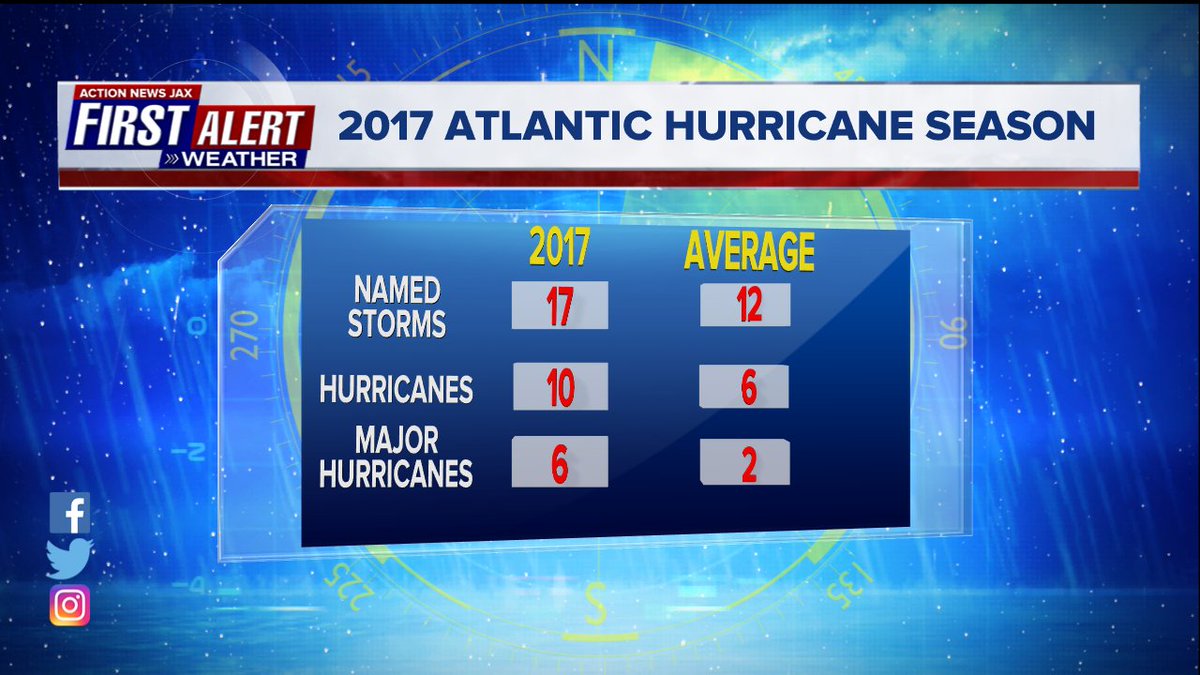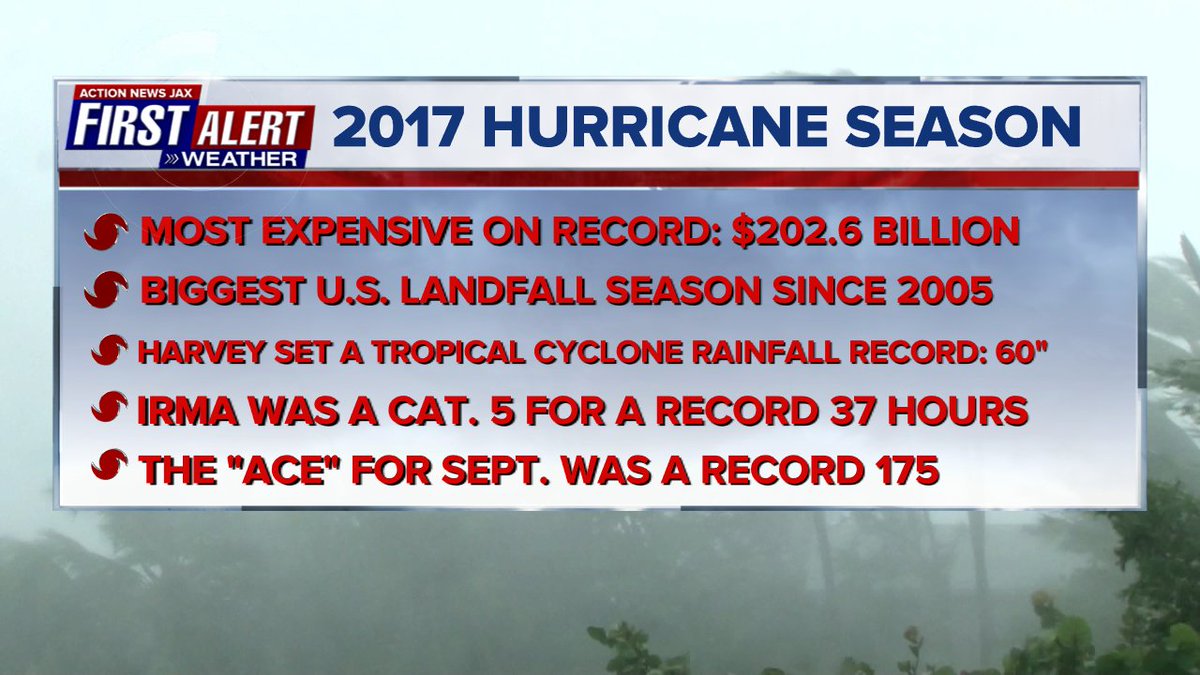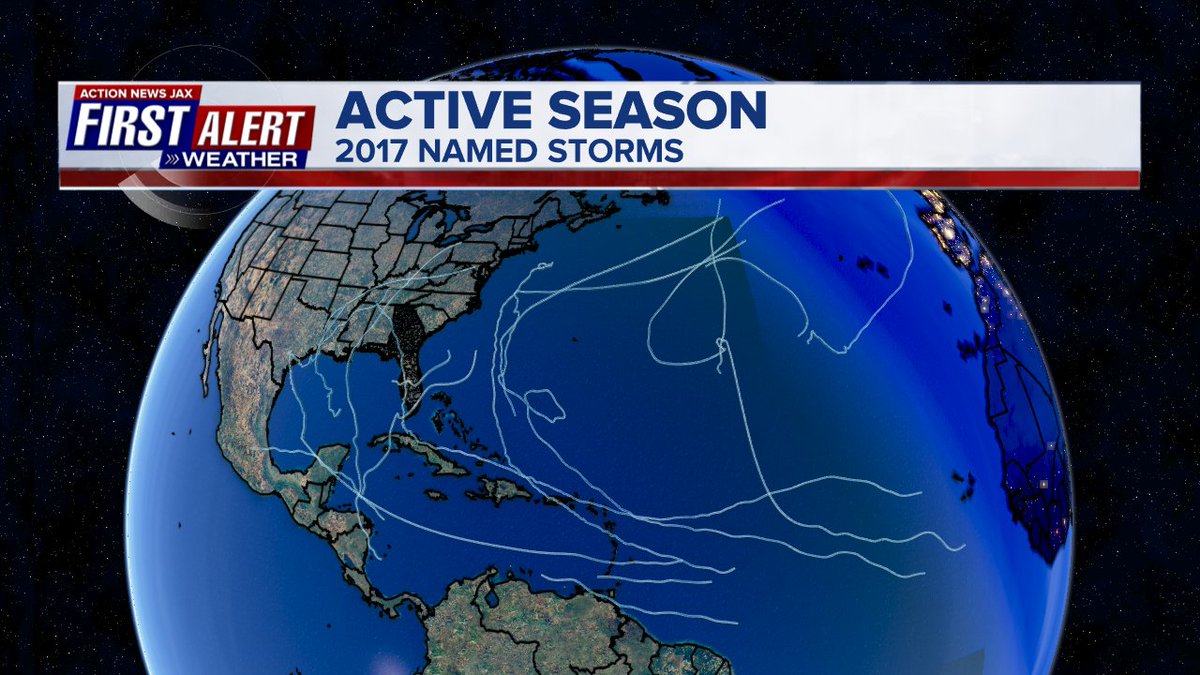 Extensive hurricane Irma recap - click here.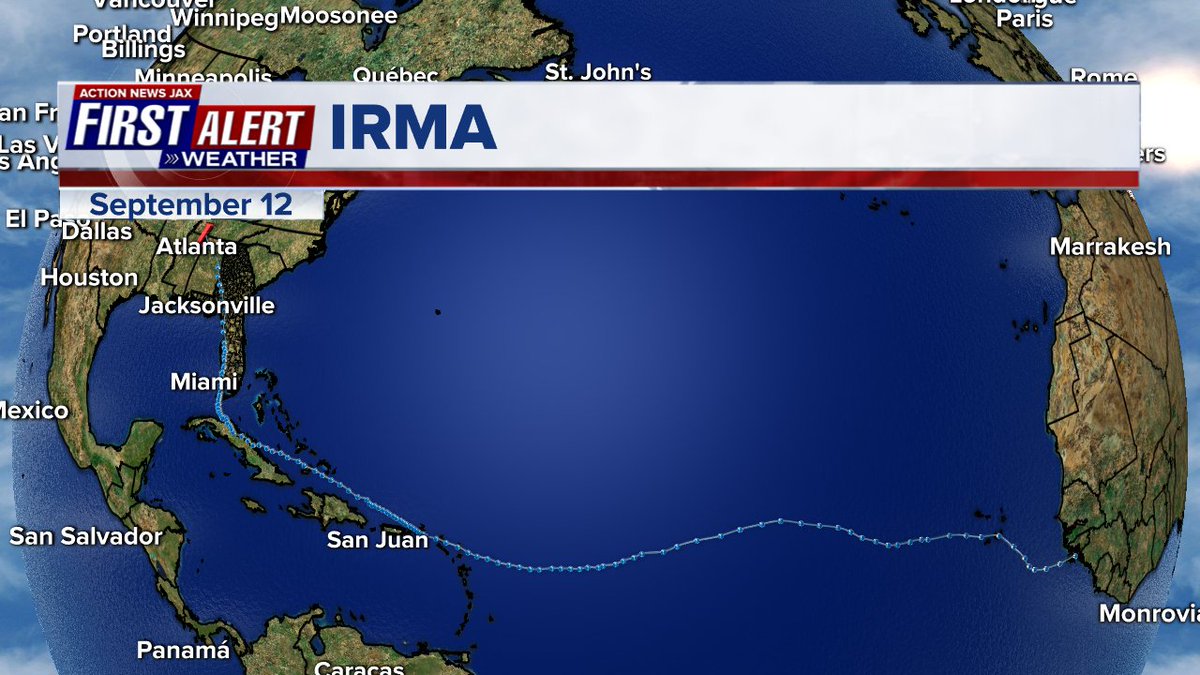 Dr. Phil Klotzbach has updated the graph below for U.S. landfalling hurricanes since 1851 including Harvey, Irma & Nate from 2017.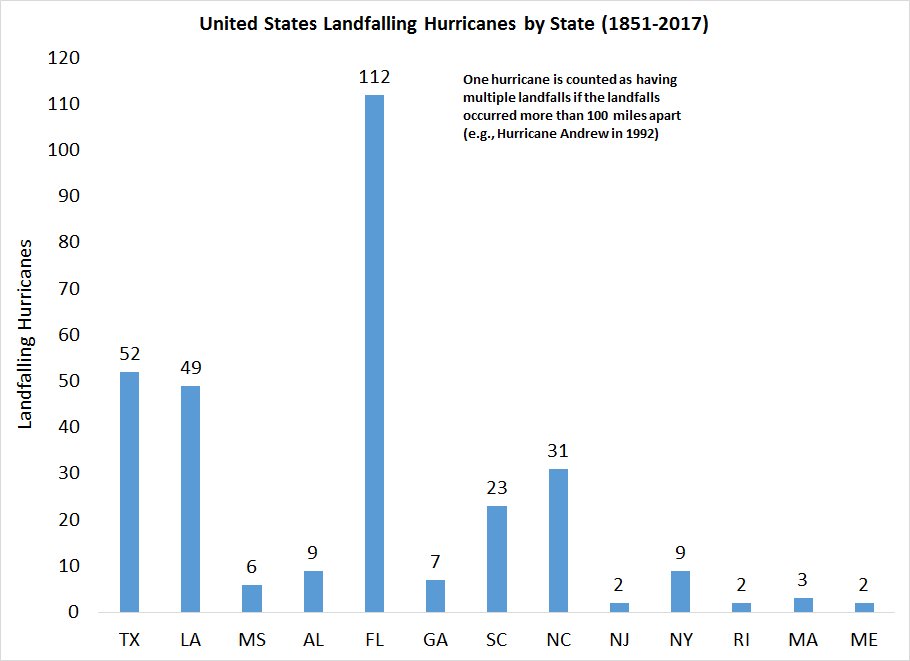 Over the Atlantic Basin....
Low pressure is developing south of Bermuda over the Central Atlantic accompanied by heavy showers & t'storms. Movement will be to the east over the open Atlantic.
And a large ocean storm (low pressure) is over the Northeast Atlantic but will remain nontropical.
Deep oceanic heat content continues to wane as we head toward the end of the hurricane season.....
Sea surface temp. anomalies:
East Atlantic IR satellite:
Mid & upper level wind shear (enemy of tropical cyclones) analysis (CIMMS).
SE U.S. surface map: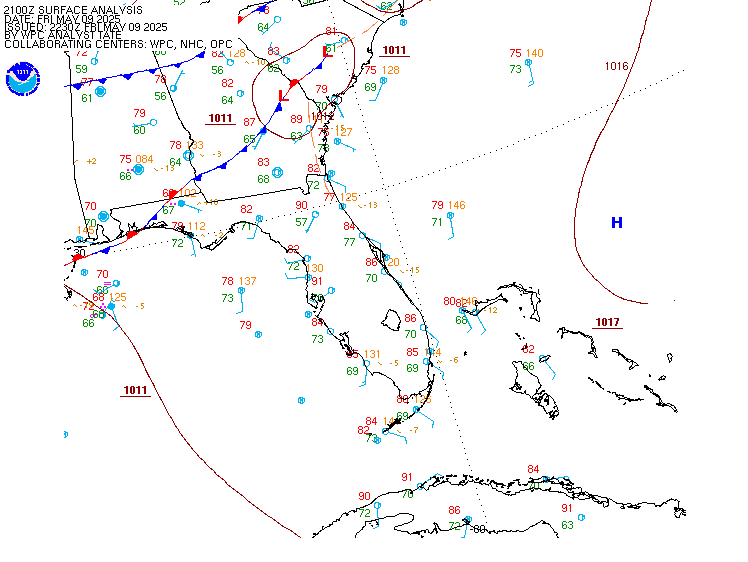 Surface analysis centered on the tropical Atlantic:
Surface analysis of the Gulf: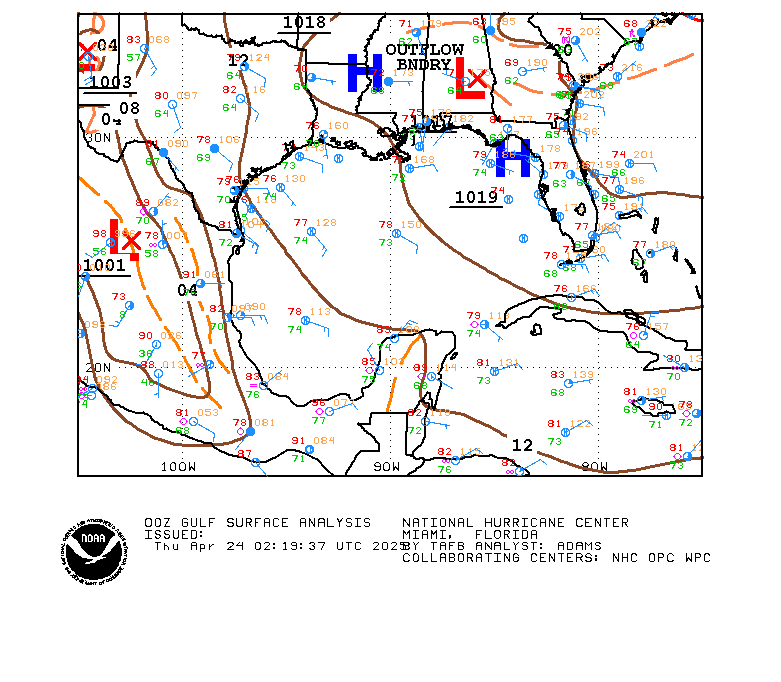 Caribbean: