July 21, 2019 - The "Buresh Bottom Line": Always be prepared!.....First Alert Hurricane Survival Guide... City of Jacksonville Preparedness Guide... Georgia Hurricane Guide.
STAY INFORMED: Get the * FREE * First Alert Weather app
FREE NEWS UPDATES, ALERTS: Action News Jax app for Apple | For Android
WATCH "Surviving the Storm"
READ the First Alert Hurricane Center "Survival Guide"
A weak wave - that came off the coast Africa during the past week - is near & east of the Bahamas. While some slight development is possible, moderate shear / marginal environmental conditions should limit overall development. A turn toward the north once approaching Florida can be expected by midweek. It would appear the main impact for Jacksonville & much of Fl. will be an enhancement of showers & t'storms.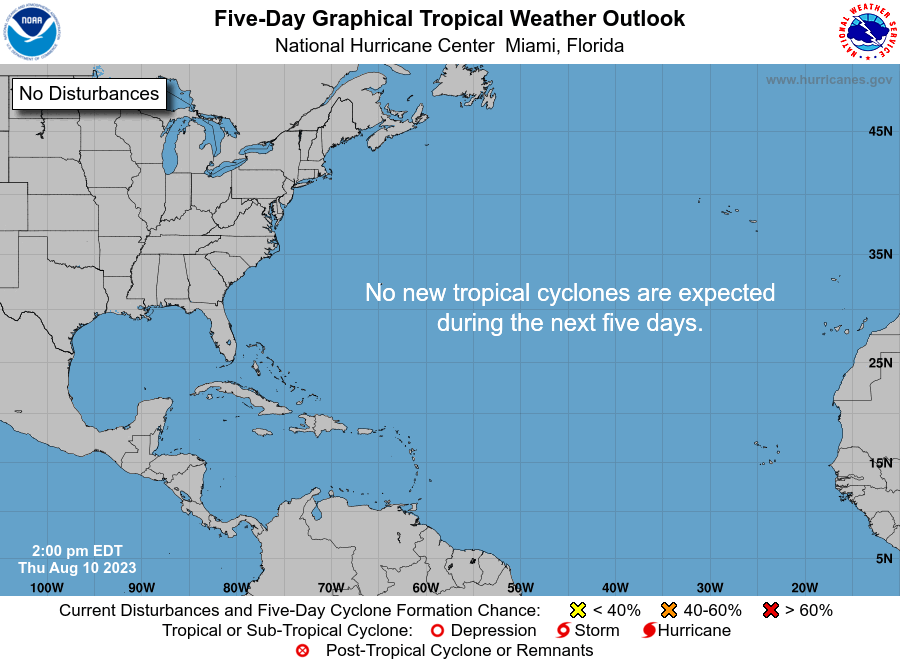 2019 names..... "Chantal" is next on the Atlantic list (names are picked at random... repeat every 6 years... historic storms are retired (Florence & Michael last year):
Atlantic Basin:
East Atlantic:
Mid & upper level wind shear (enemy of tropical cyclones) analysis (CIMMS). The red lines indicate strong shear of which there is plenty across the Atlantic at the moment:
The Atlantic Basin:
Water vapor imagery (dark blue indicates dry air):
Deep oceanic heat content:
Sea surface temp. anomalies show some "cool" water remaining over the E. Atlantic but avg. to above avg. temps. for much of the rest of the Atlantic Basin.....
SE U.S. surface map: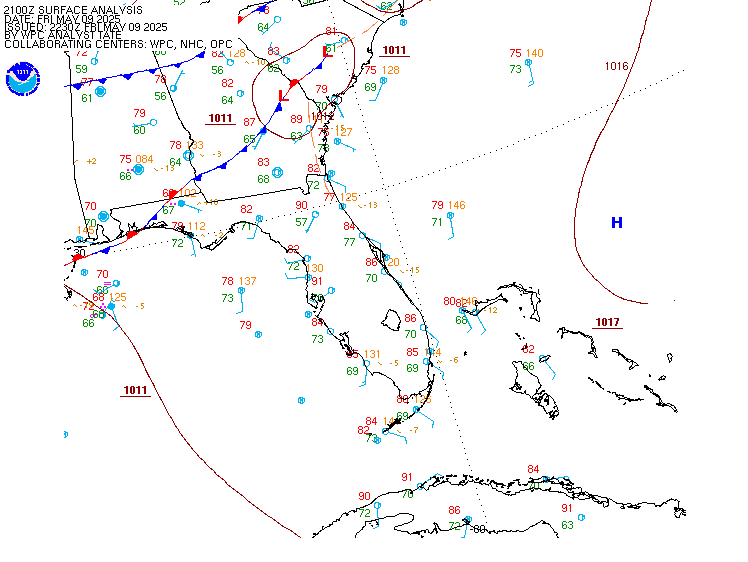 Surface analysis centered on the tropical Atlantic:
Surface analysis of the Gulf: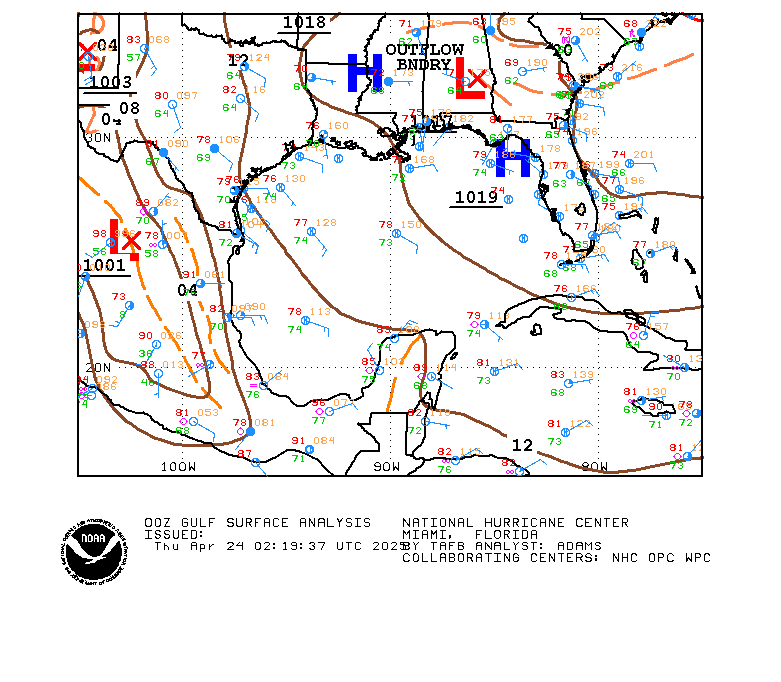 Caribbean: