Today will be another beautiful day. Morning temperatures are a little on the chilly side in the 40s but this afternoon highs will again reach the mid to upper 60s. Skies will be mostly sunny today and again on Tuesday. Clouds begin to increase some Wednesday. By Thursday a storm system will approach bringing rain and storms through Thursday night. A few showers will linger Friday morning before skies clear with cooler temperatures expected Friday afternoon into the weekend.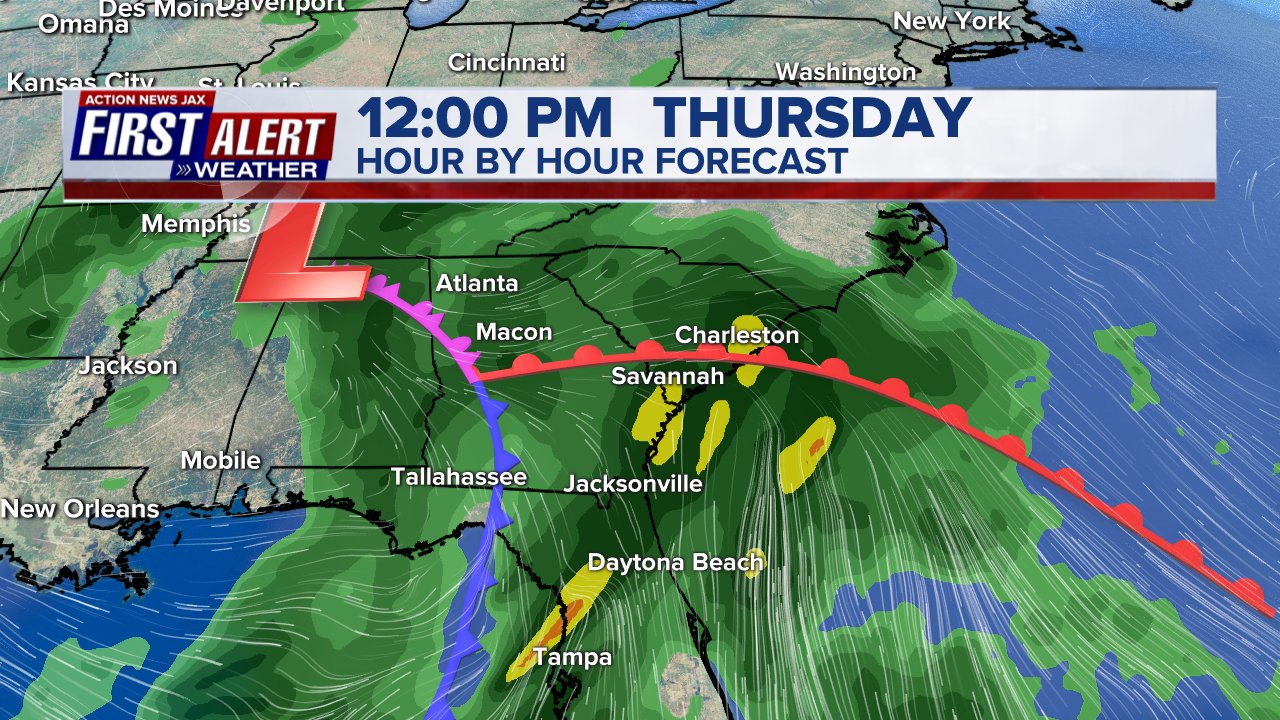 Get more First Alert Weather:
1. Download the free Action News JAX First Alert Weather App for free to get instant weather alerts and exclusive lightning notifications. You will also receive video forecasts and instant severe weather warnings to your mobile device. Plus, follow the First Alert Weather Team on social media for the latest storm updates.
2. Click.. ** here** for the "Buresh Blog"