Desktop user? Click here or scroll through the murals above using arrows
Public art is booming in Jacksonville's Urban Core -- from large murals on the sides of buildings to mosaics and collages on columns in the most common walking areas.
JAX Fray, a social sports and events company, compiled a list of 20 small and large-scale public art pieces you need to see yourself.
An entire walk through downtown to see the murals totals about 2 miles from start to finish, and there's plenty to see and do along the way.
So grab a friend and some walking shoes and be sure to snap some pics!
JAX Fray's list of "must-see" murals:
1. The Dance of the Seven Sins Muses by Okuda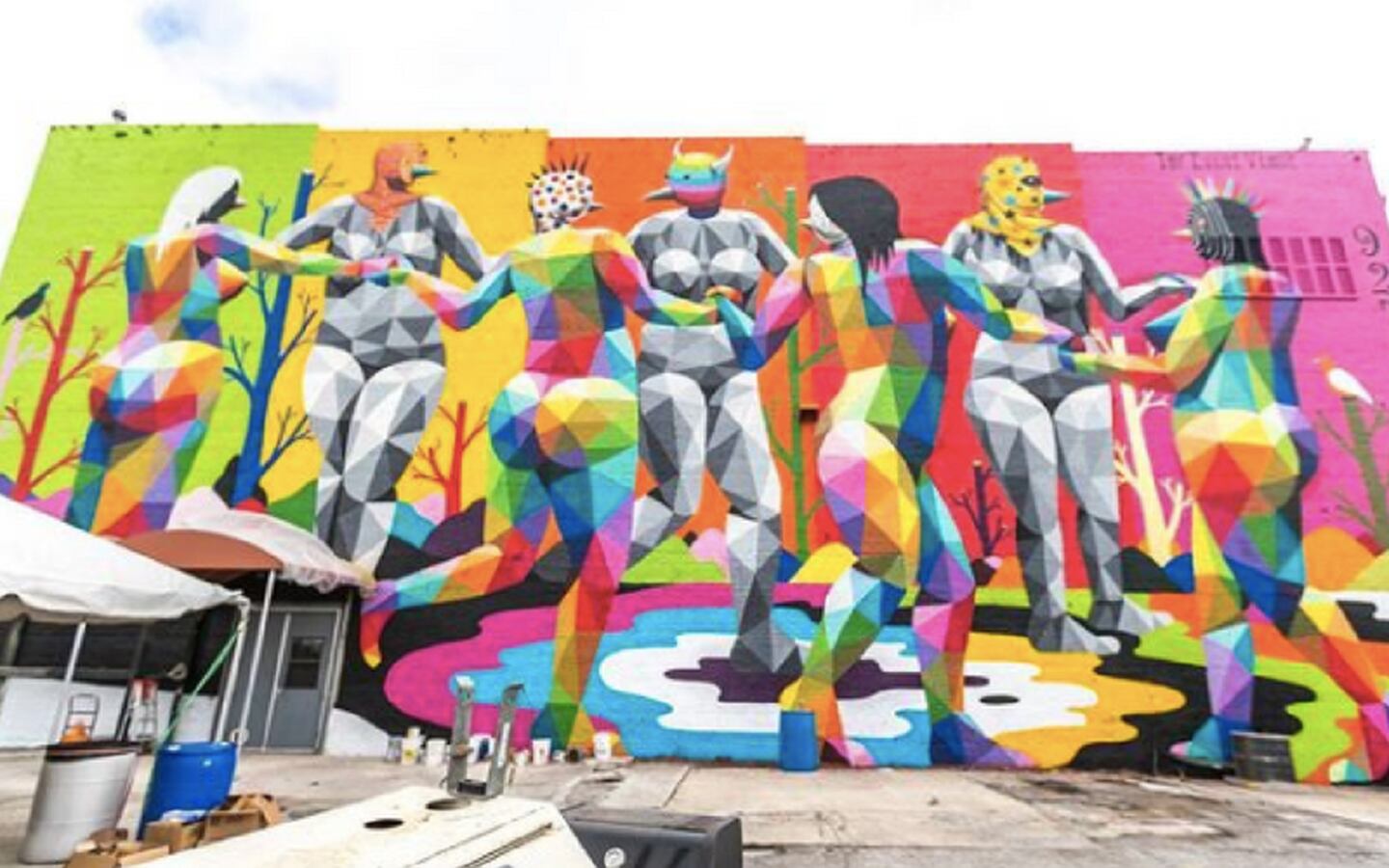 927 W Forsyth St
2. Untitled by Bik Ismo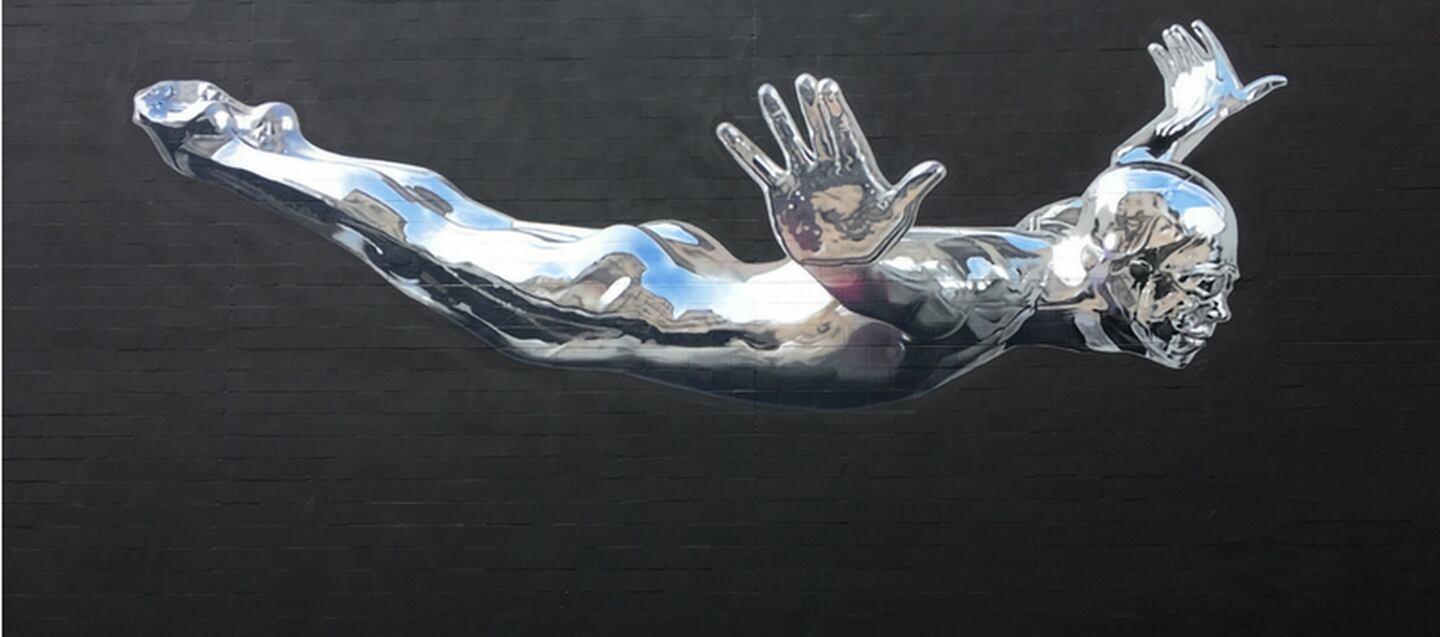 115 N Davis St
3. Cubic Ring by Astro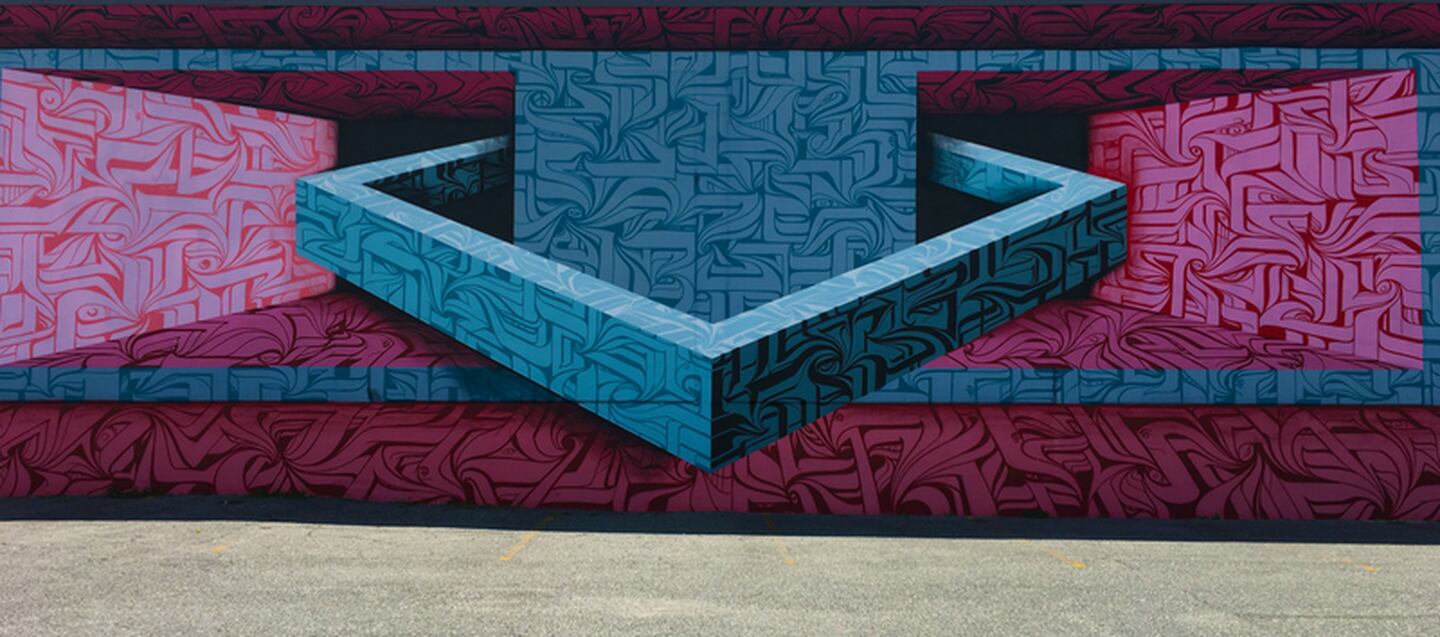 745 W Forsyth St
4. Flora + Fauna by James Reka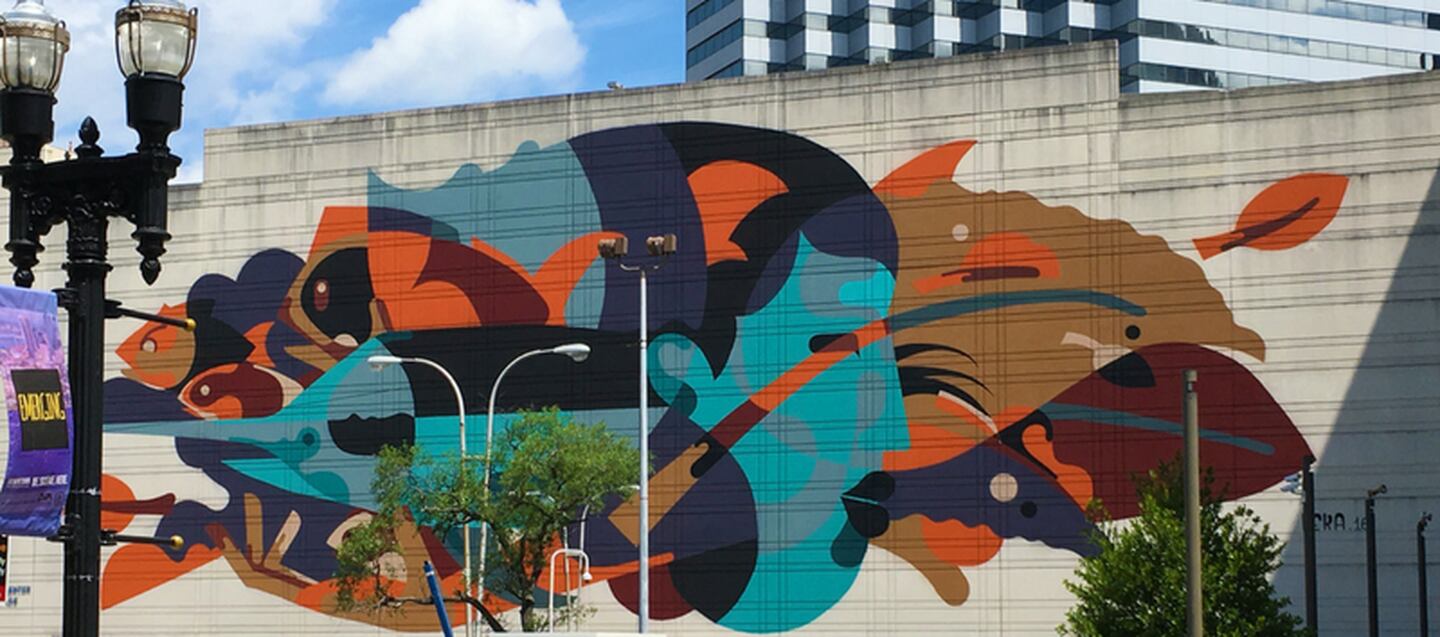 245 Water Street
5. Pillars by Andrew Reid aka SHEd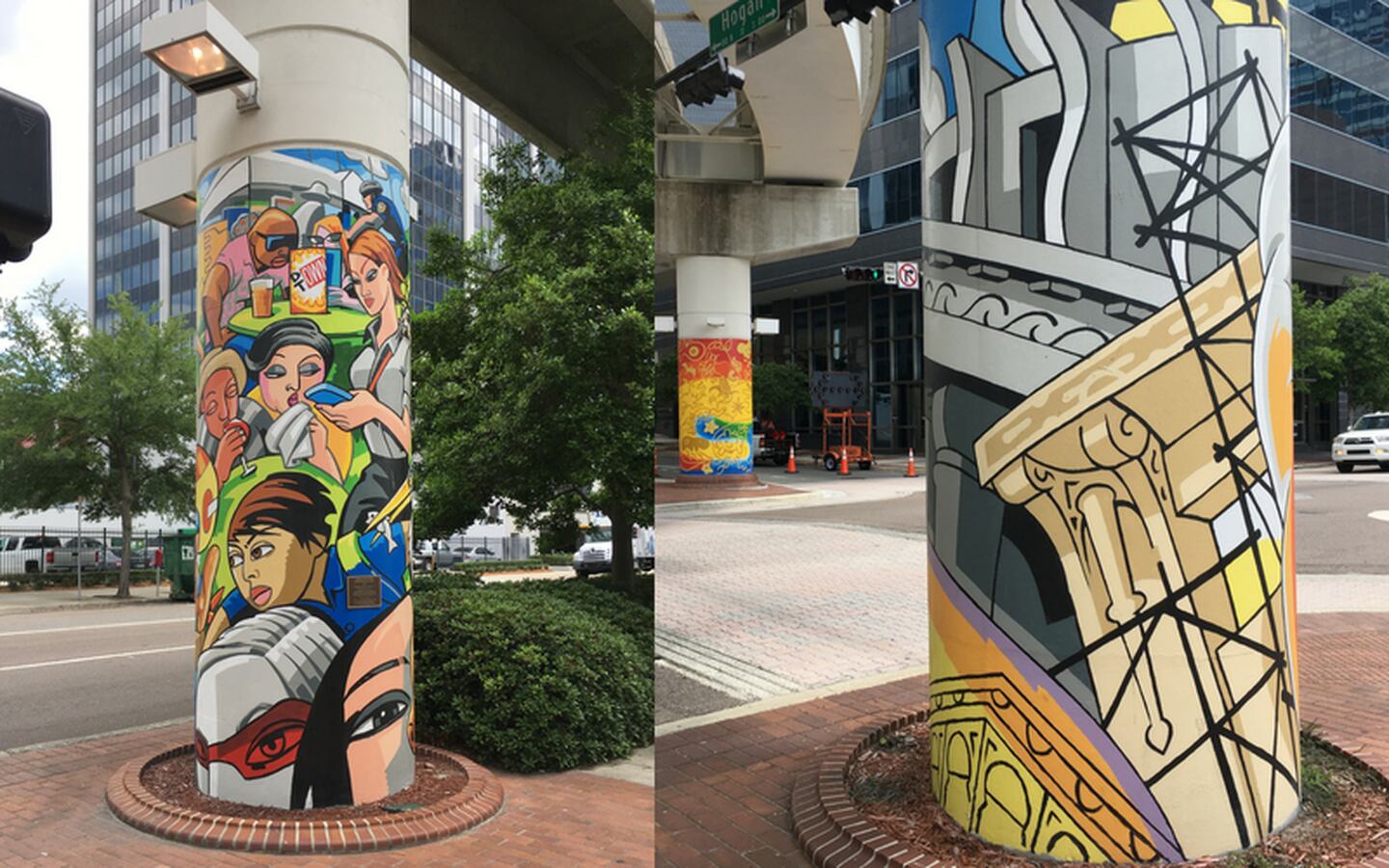 West Bay Street
6. A Timeless Journey by Cecilia Lueza
Hogan near Forsyth
7. The Function of Education by Case Maclaim
25 W Forsyth St
8. Girl and Origami by Sean Mahan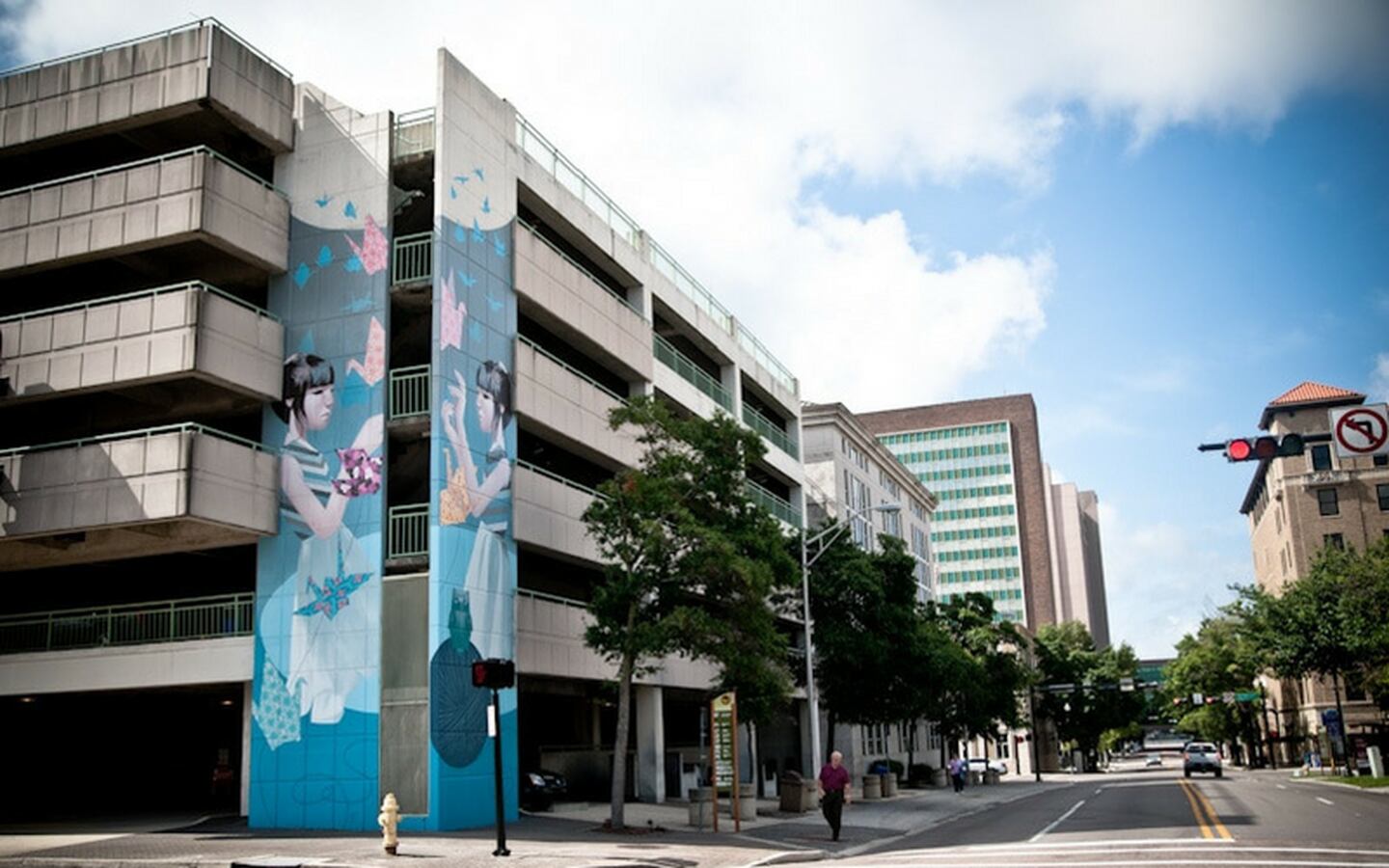 200 E Adams St
9. Pigeon Feathers by Adele Renault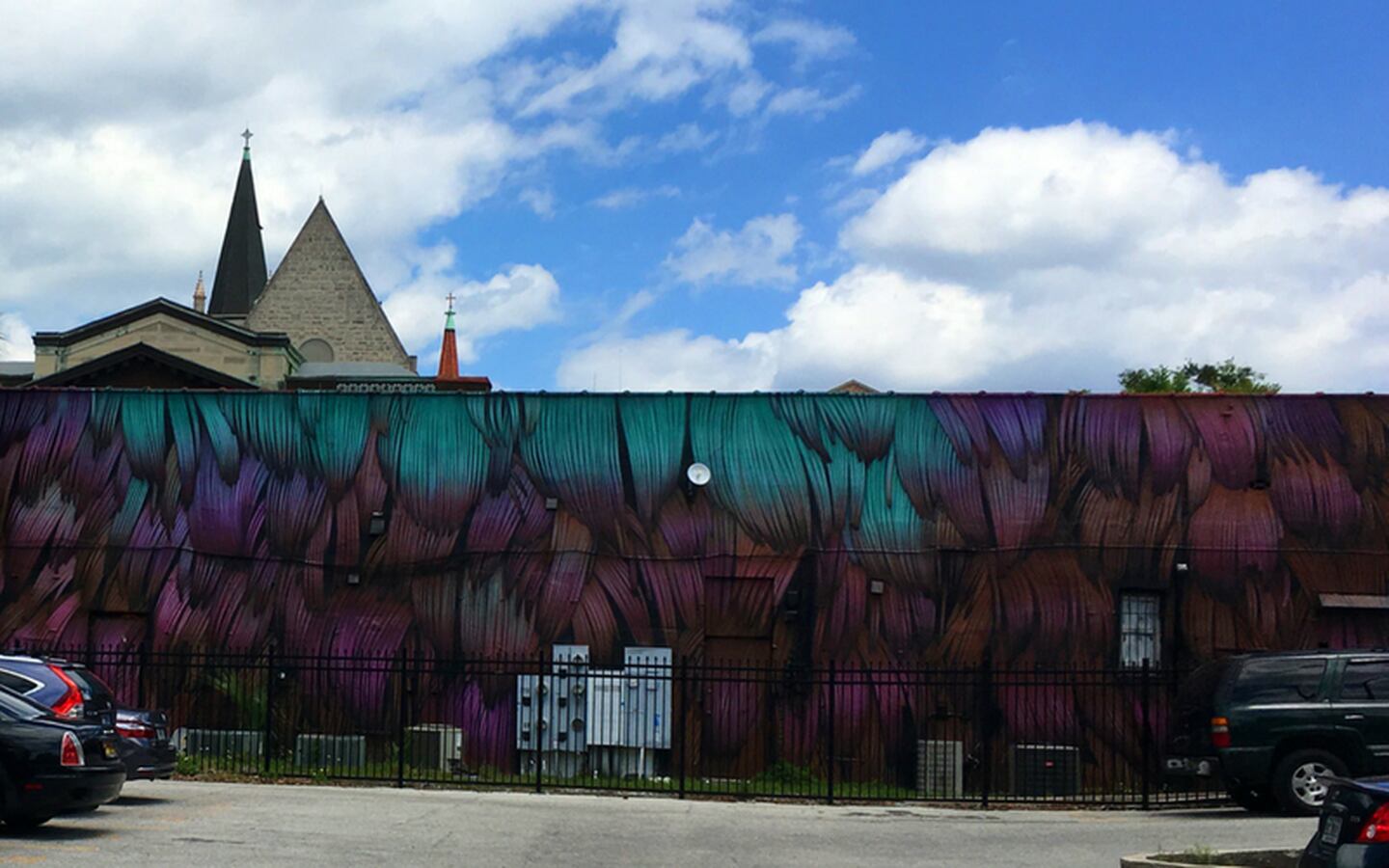 100 E Adams St
10. Earth Gods by Shaun Thurston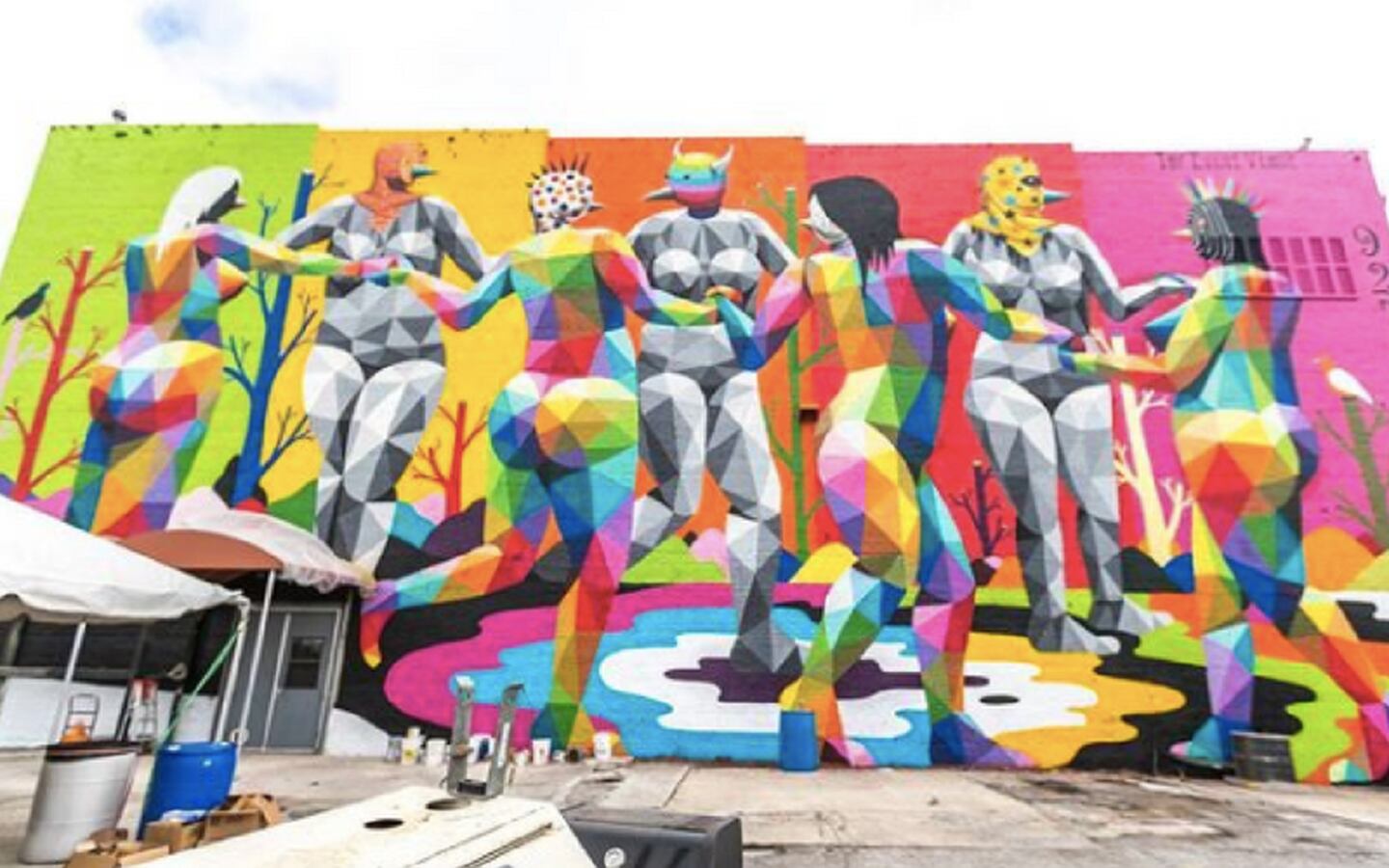 0
100 E Adams St
11. Midnight City by Mac Truque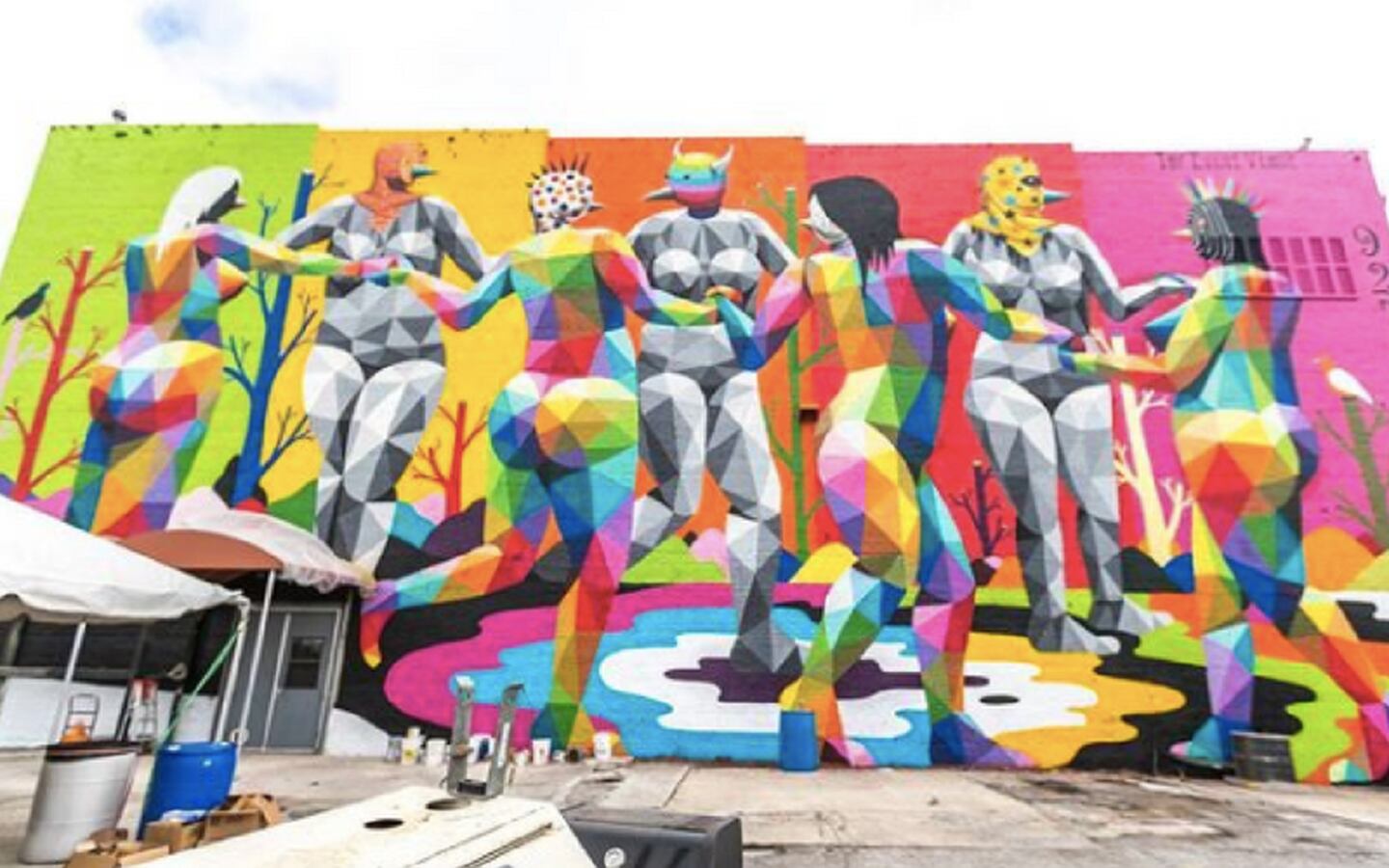 1
21 E Adams St
12. Untitled by Shaun Thurston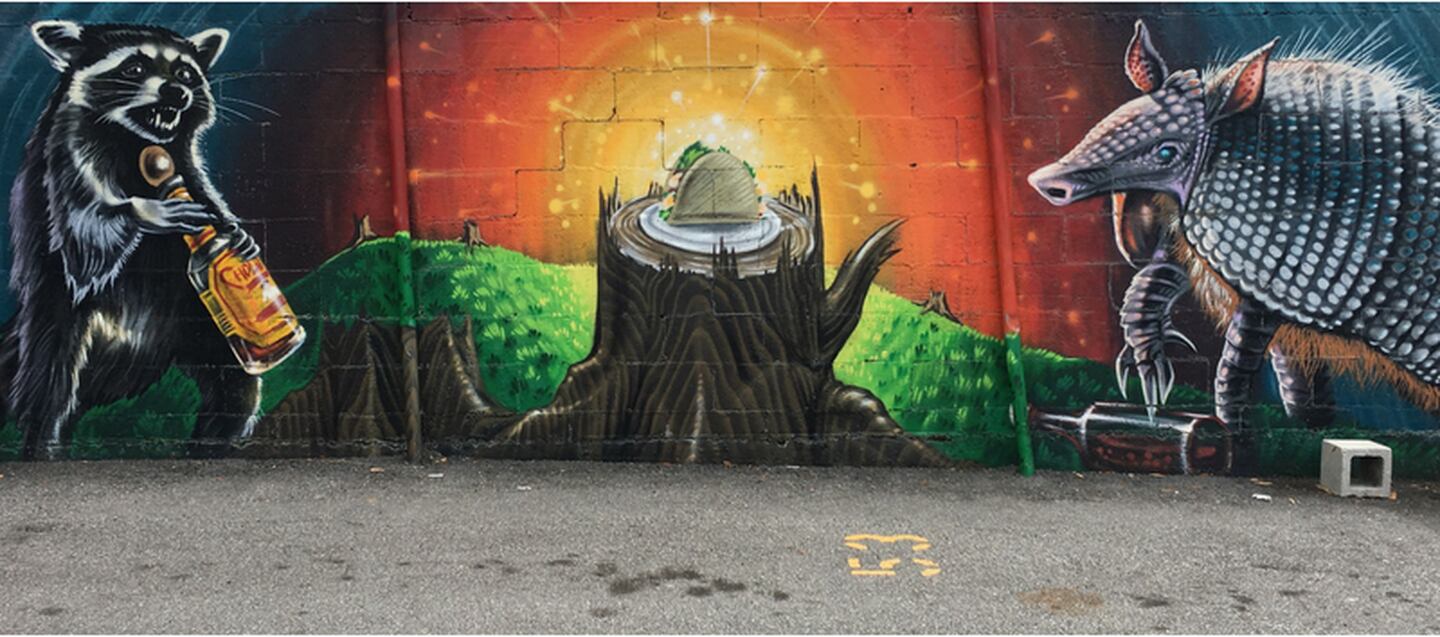 21 E Adams St
13. Floating Land by Shaun Thurston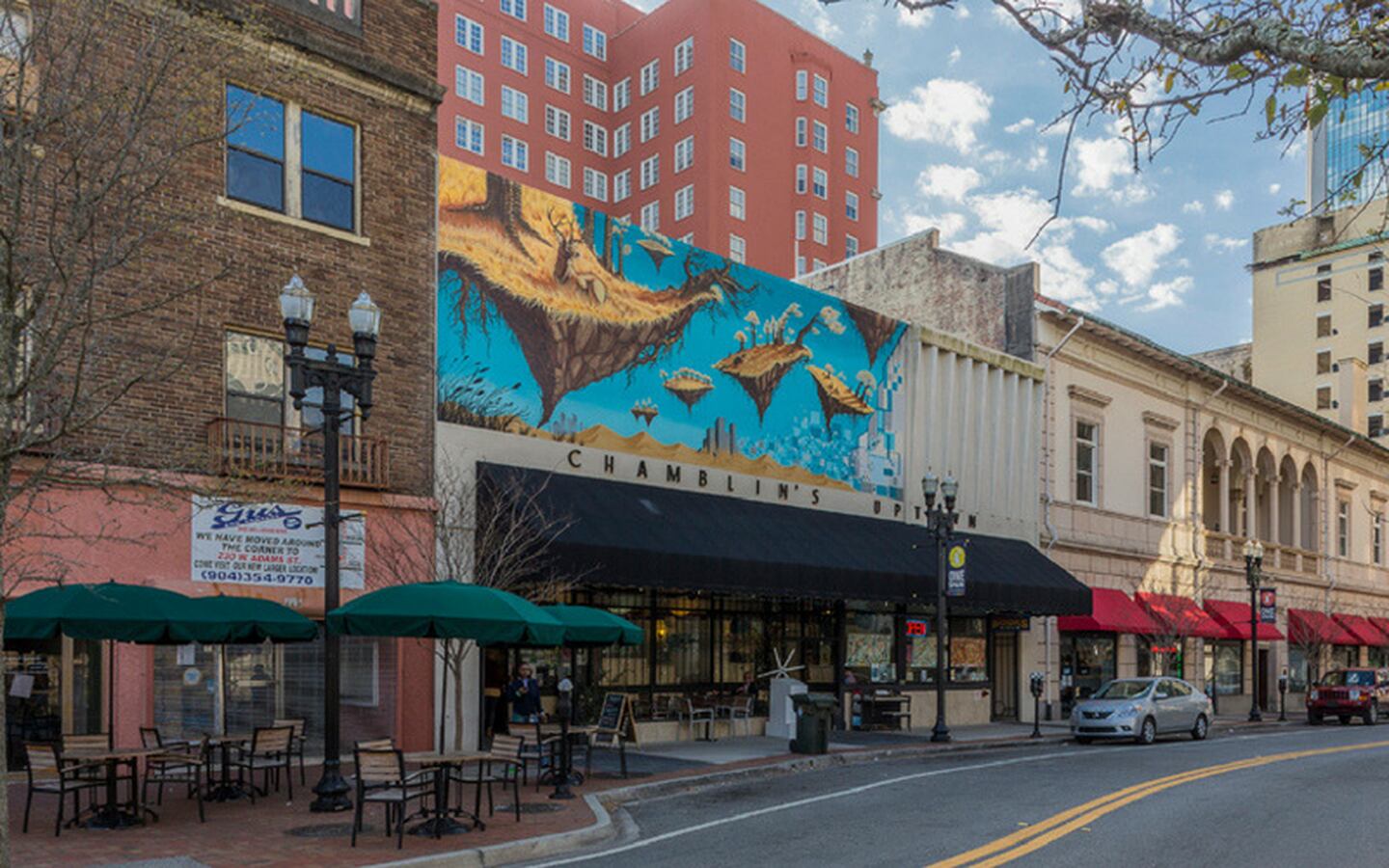 215 N Laura St
14. Untitled by Phlegm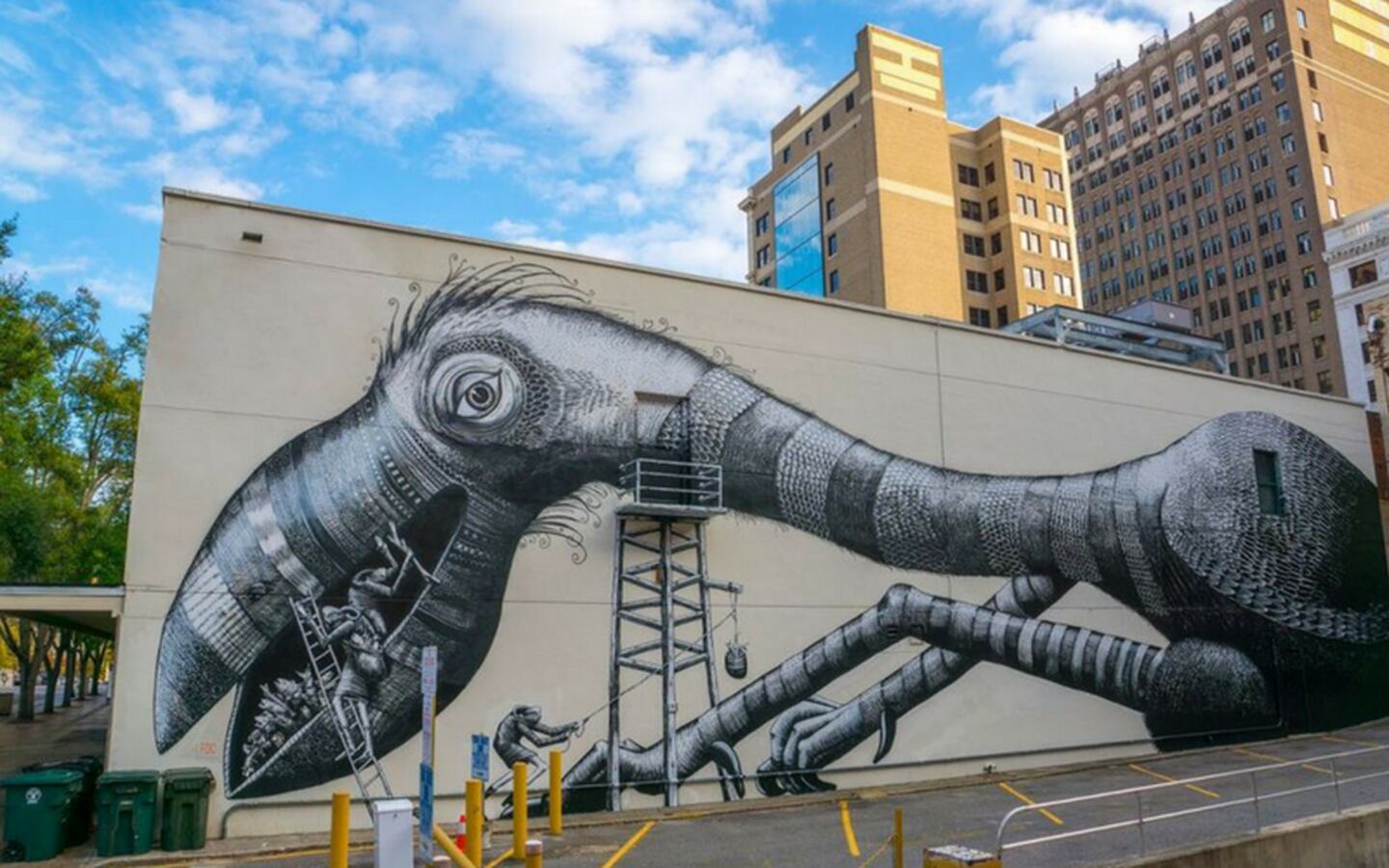 140 W Monroe St.
15. Untitled by David Petroni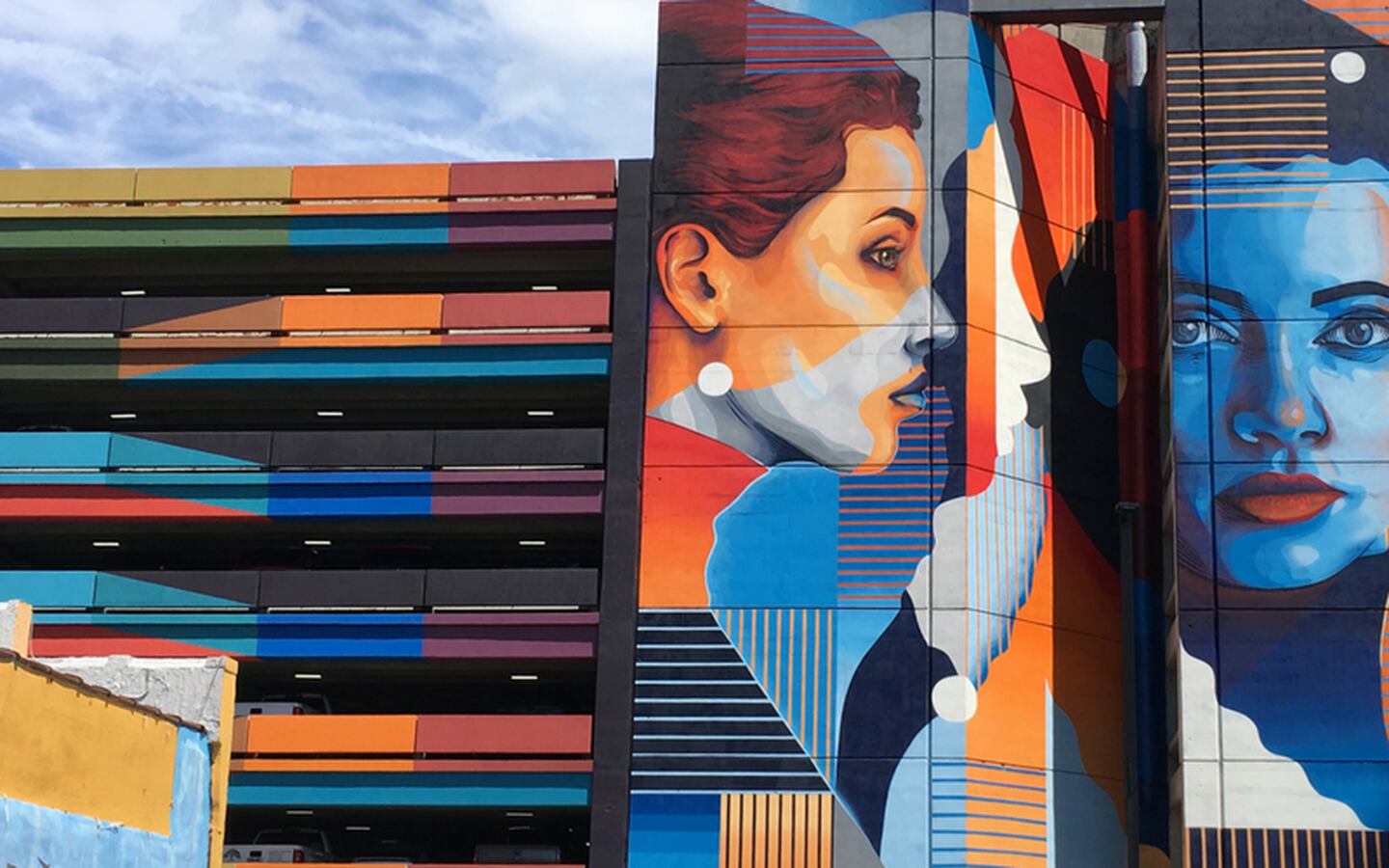 123 N Julia St
16. A Sleeping Buddha by Cal Oglesby
118 N Julia St
17. Danger of Extinction by Waone Interesni Kazki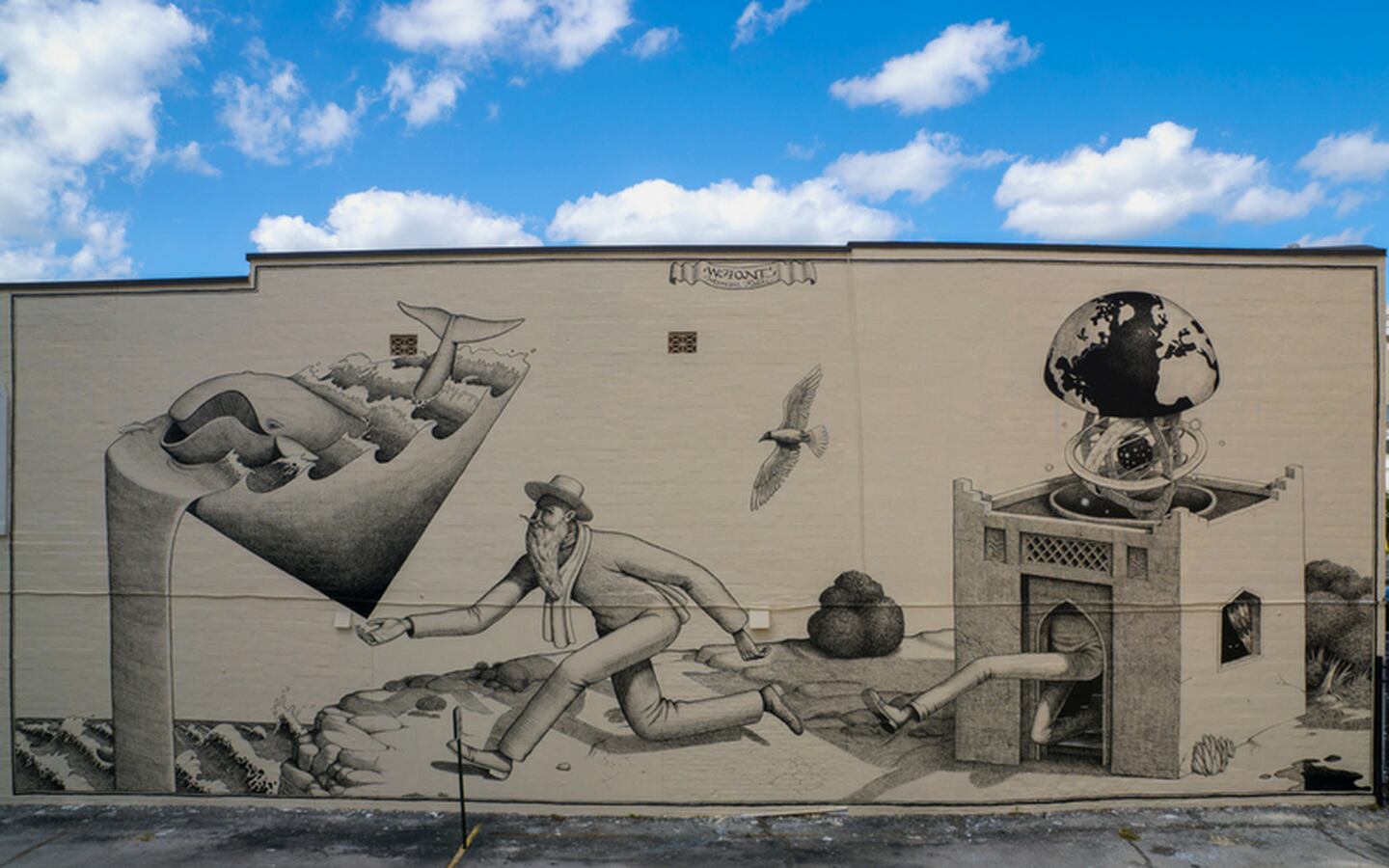 325 West Forsyth Street
18. Detroit Moves by Kenor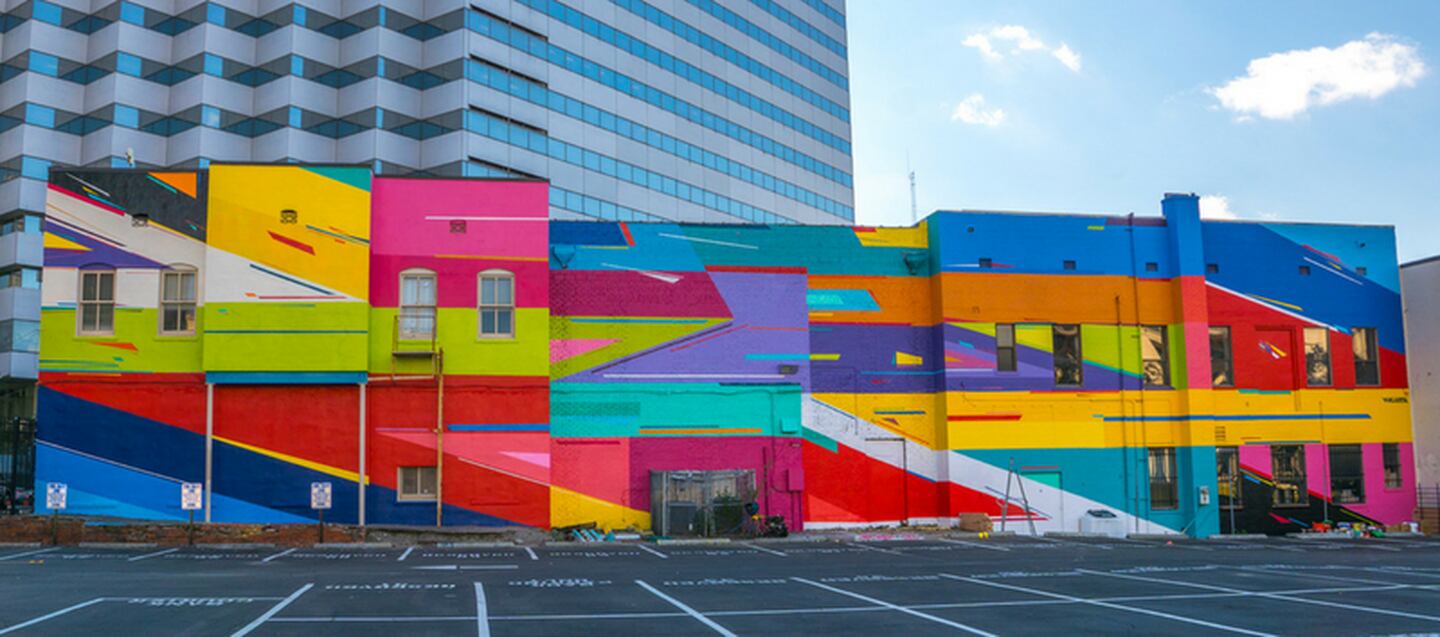 325 West Forsyth Street
19. Untitled by Martin Ron
810 W Adams St
20. Water Lines by Bisco Smith / "Rainbow Unicorn" (Artist/Title Unknown)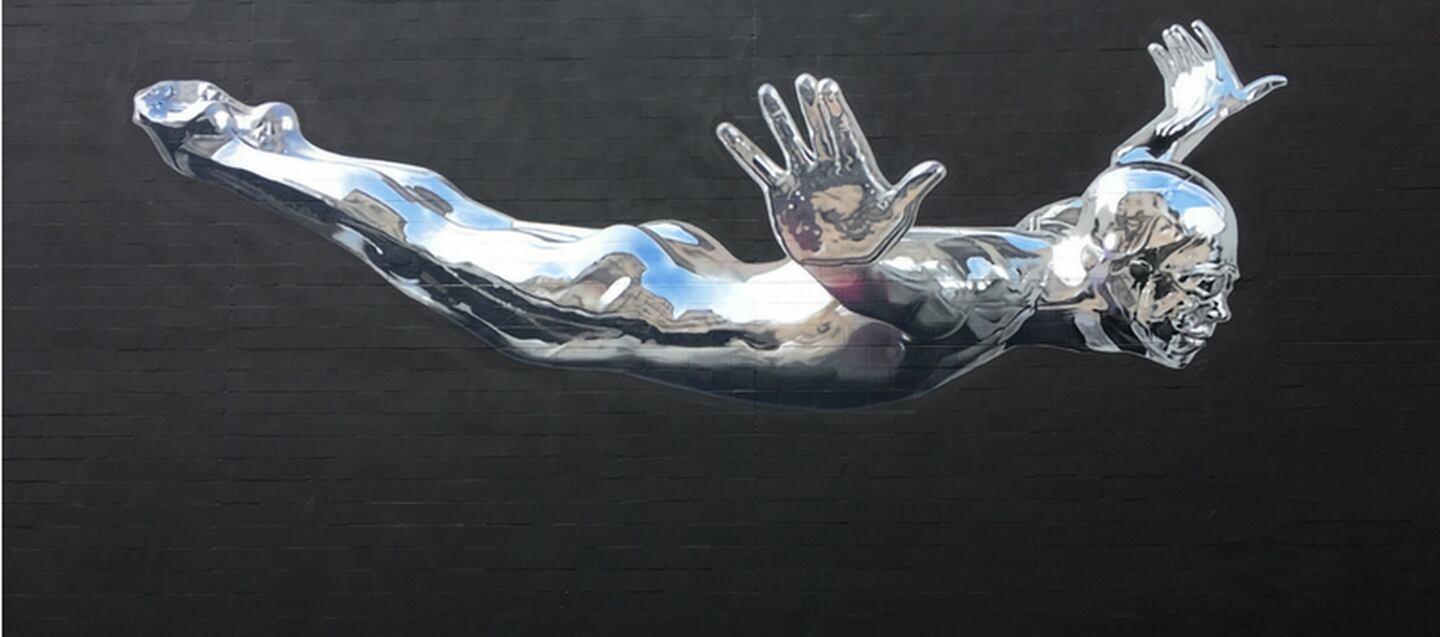 0
142 Madison St
Cox Media Group