CHICAGO — Authorities have identified two young brothers killed early Thursday during a murder-attempted suicide in which their mother is accused of killing her 2-year-old son and stabbing her grandfather before throwing herself and her younger son from an 11th-floor apartment window.
The boys are Chicago's first and second homicide victims of 2020.
Chicago police officers went to the Michigan Beach Apartments, a 22-story high-rise in the city's South Shore neighborhood, just before 2 a.m. Thursday on a call of a "person down," the Chicago Tribune reported.
"Caller says she heard a loud thump and went outside and saw a woman and infant on the ground," a dispatcher said over police radio, according to CBS Chicago.
Responding officers found 20-year-old Aleah Newell and her 7-month-old son, Amir, on the ground outside, the CBS affiliate and WGN-TV reported. Upstairs, they found Cardell Walker, 70, suffering from stab wounds to the face and body.
Walker told the officers Newell stabbed him before jumping from the window with her younger son, police said Thursday. The Tribune initially reported that Walker identified the woman as his daughter, but detectives said they believe she is Walker's granddaughter.
Newell's older son, Jontavious, was found unresponsive in a bathtub with cuts on his face and blisters on his body. The apartment was flooded from water left running in the tub, CBS Chicago said.
>> Related story: 2 toddlers dead, mom and grandfather critically injured in Chicago stabbing, high-rise plunge
"The child in the bathtub appeared to be scalded from the water, and he had some lacerations on his head," Chicago police spokesman Anthony Guglielmi told the Tribune on Thursday.
Surveillance footage from the building's first floor showed that Newell threw Amir from a window of the apartment before jumping, WGN reported.
"Based on the positioning of the bodies and available evidence, it appears as though the baby was thrown out of the window and the woman followed," Guglielmi told the Tribune. "We're assuming something broke her fall because she survived, which is unusual after falling from that distance."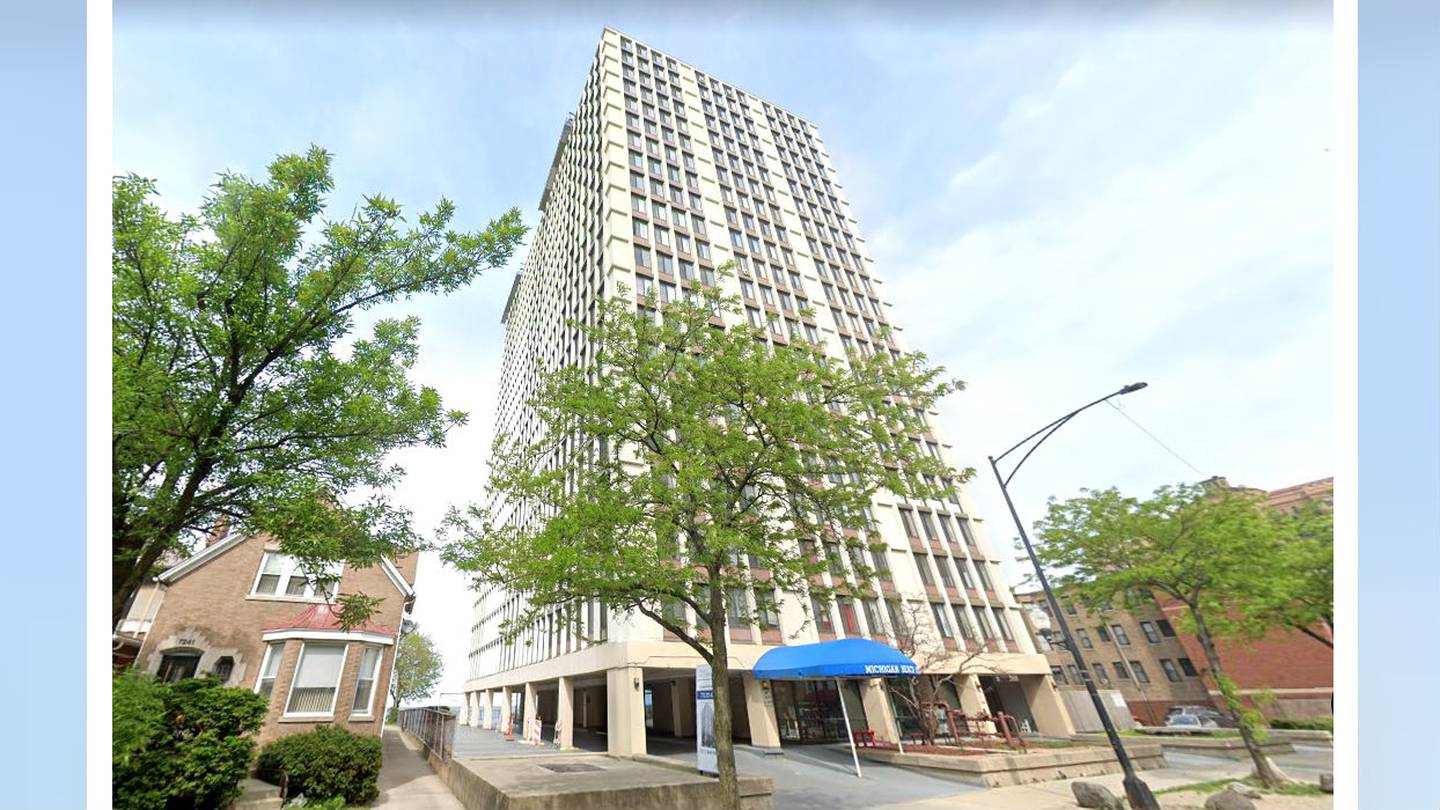 Guglielmi said it was unclear Thursday, due to the impact trauma from his fall, if the younger boy was stabbed before he was thrown from the window, the Tribune reported. Both he and his brother were pronounced dead at Comer Children's Hospital.
Newell's family told police she had taken pills before killing the children, WGN reported. Autopsies were being performed to determine the cause of each boy's death.
Both Newell and Walker were listed in critical condition at University of Chicago Medical Center. Neither had regained consciousness as of Friday morning, police officials said.
"Adults in this incident are unable to be interviewed as they are in critical condition," Guglielmi wrote in a Thursday tweet. "We are working to confirm relationships of everyone to each other.
"This is an immensely tragic incident and our thoughts are with residents of that building and first responders working the case."
Newell's family told the news stations, and her aunt wrote on a GoFundMe page that has since been deactivated, that Newell lost her brother to suicide two years ago. The aunt, Sirletha Newell, wrote that her sister, Zera Newell, was not taking the loss of her grandsons well.
A WGN reporter spoke to women at Shield of Hope, a homeless shelter run by the Salvation Army, who said that Aleah Newell showed up at the shelter Dec. 30 seeking help. The women told the news station Newell was begging for someone to take in her children because she could not care for them.
"She was clearly in need of help," one woman said.
Adrianne Thomas said she saw Newell in the shelter's lunch room, where the distraught woman spoke of being unable to take care of her sons.
"She was, like, fed up," Thomas told the news station. "She didn't know what to do."
Thomas said Newell told her that shelter personnel told her during the intake procedure that they could not help her.
"She told us that she asked them during intake (and said), 'Well, I asked them if they could help me and they said they couldn't help me. I had to do it on my own,'" Thomas said.
Three days later, Newell's sons were dead.
"It was wrong for them not to help her," Thomas said.
It was not clear why Newell may have been turned away by the shelter, whose website touts it as "the nation's first emergency homeless assessment and rapid-response center to provide families facing homelessness personalized service and support." Its grand opening was held in March 2018.
A spokesperson for the Salvation Army told WGN that confidentiality laws prohibit them from confirming or denying whether Newell sought help at Shield of Hope.
"Our prayers go out to the family impacted by this horrible tragedy," the spokesperson told the news station.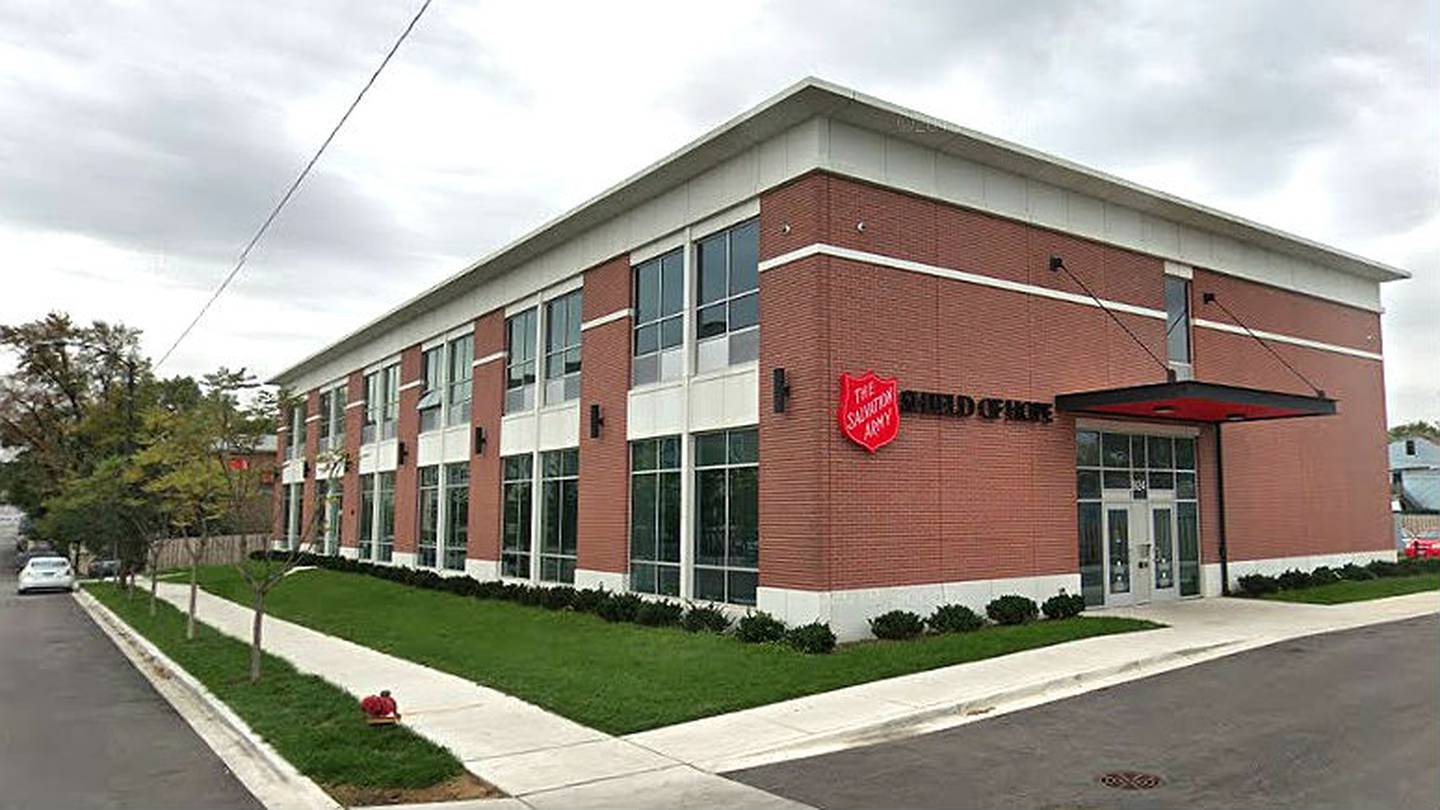 The Tribune reported that the Illinois Department of Children and Family Services has no record of previous interaction with Newell or her children. The agency on Thursday launched its own investigation into the boys' killings.
If Newell survives her injuries, she is expected to face charges in her sons' deaths.
Guglielmi told the newspaper the police department is offering counseling to all officers and detectives who faced the crime scene -- either inside or outside the apartment.
"From what was described to me, it's just been a very difficult scene for detectives having to see children like this," Guglielmi said. "It's hard for anybody, including cops and detectives. They're mothers and fathers, too.
"For anybody to have to see a child lifeless in a bathtub is exceptionally difficult."
Neighbors in the apartment building were also horrified by what happened. Mary Houston, a 15-year resident, told the Tribune she awoke and looked out of her 10th-floor window to see police outside. She went downstairs and learned what had happened as she slept.
"Horrible," Houston told the newspaper. "Satan is busy working overtime."
© 2020 Cox Media Group