Nov. 28, 2017 - The end of the hurricane season has arrived! Click - here - to go to "Talking the Tropics With Mike" where a seasonal summary will be posted.
The map below - tweeted by Erik Pindrock - is very telling & shows virtually all of Fl. has experienced at least tropical storm force winds this hurricane season... as well as the entire Gulf Coast... & as far north as N. Carolina on the east coast:
Dr. Phil Klotzbach, Colorado St. University has updated the graph below for U.S. landfalling hurricanes since 1851 including Harvey, Irma & Nate from this year (2017).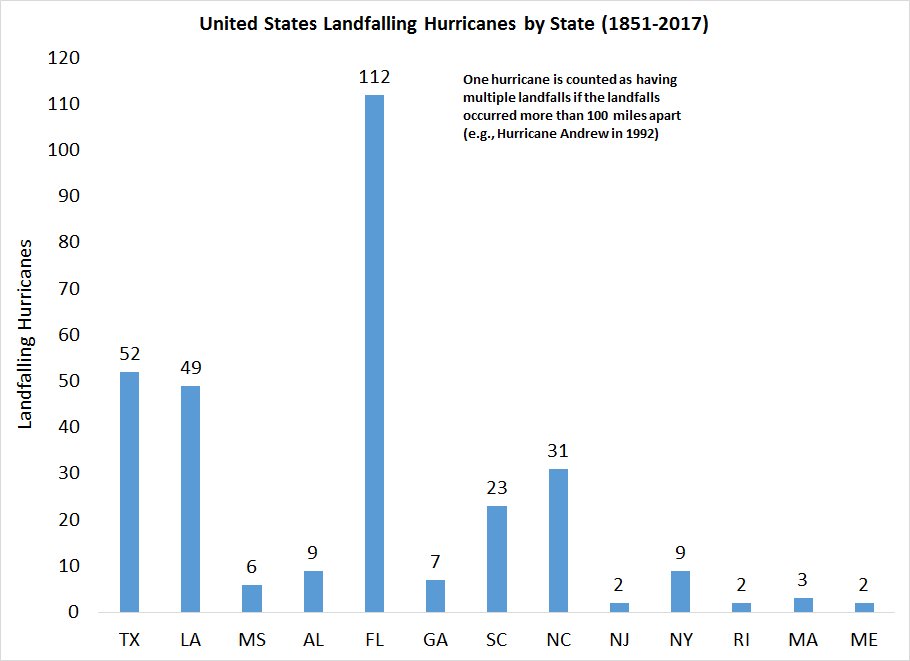 As the hurricane season ends, we start to think about winter. The avg. first freeze of the season usually has already occurred by late Nov. for SE Ga. See below....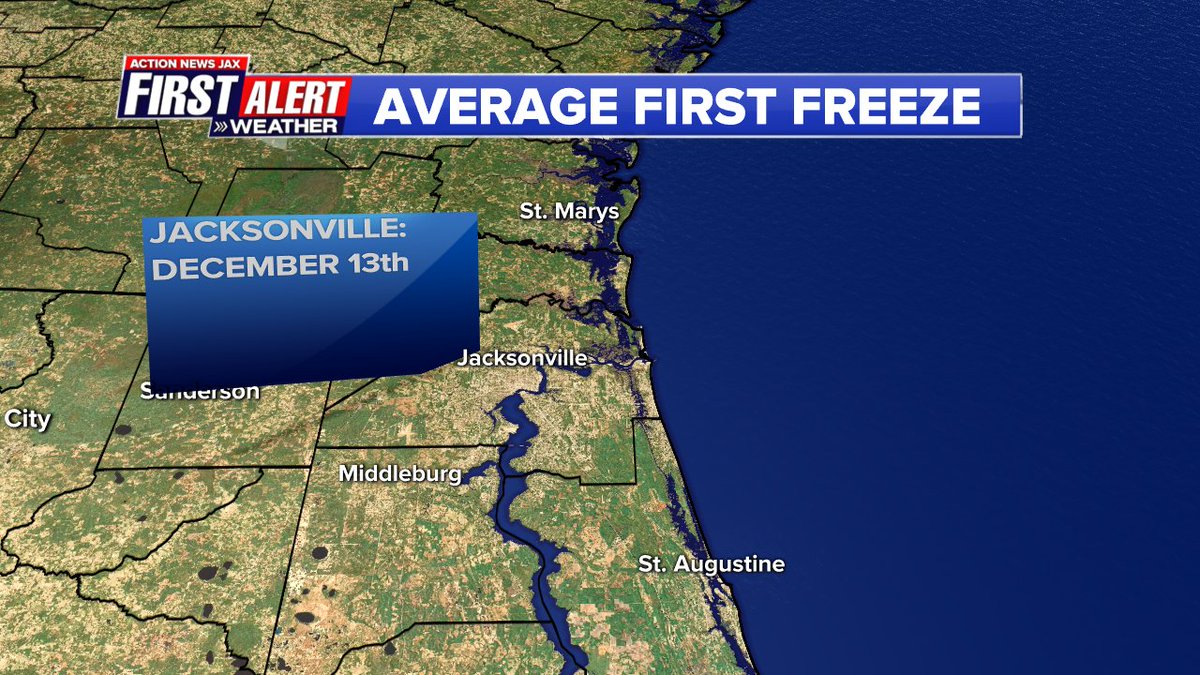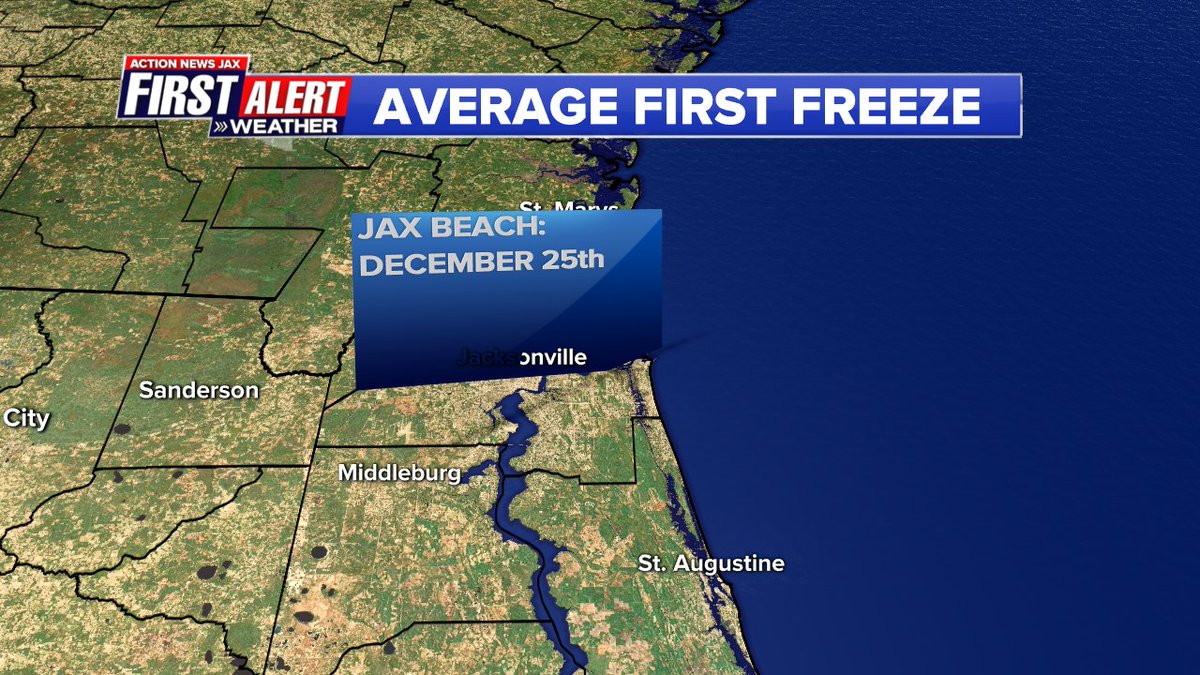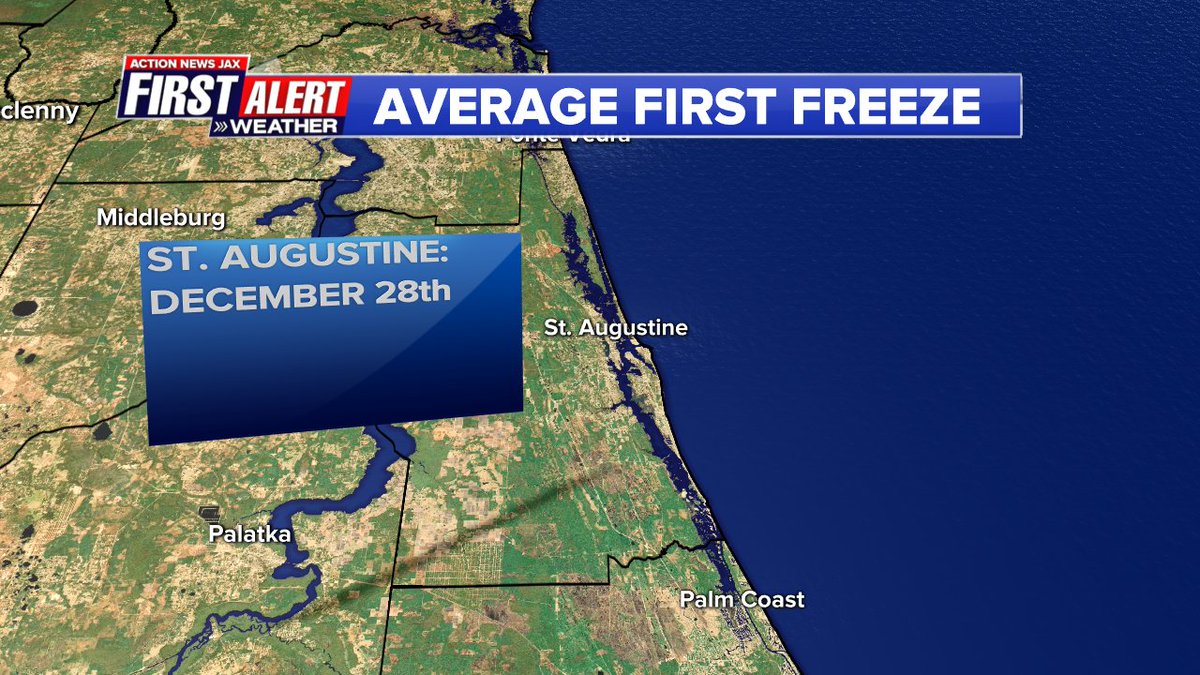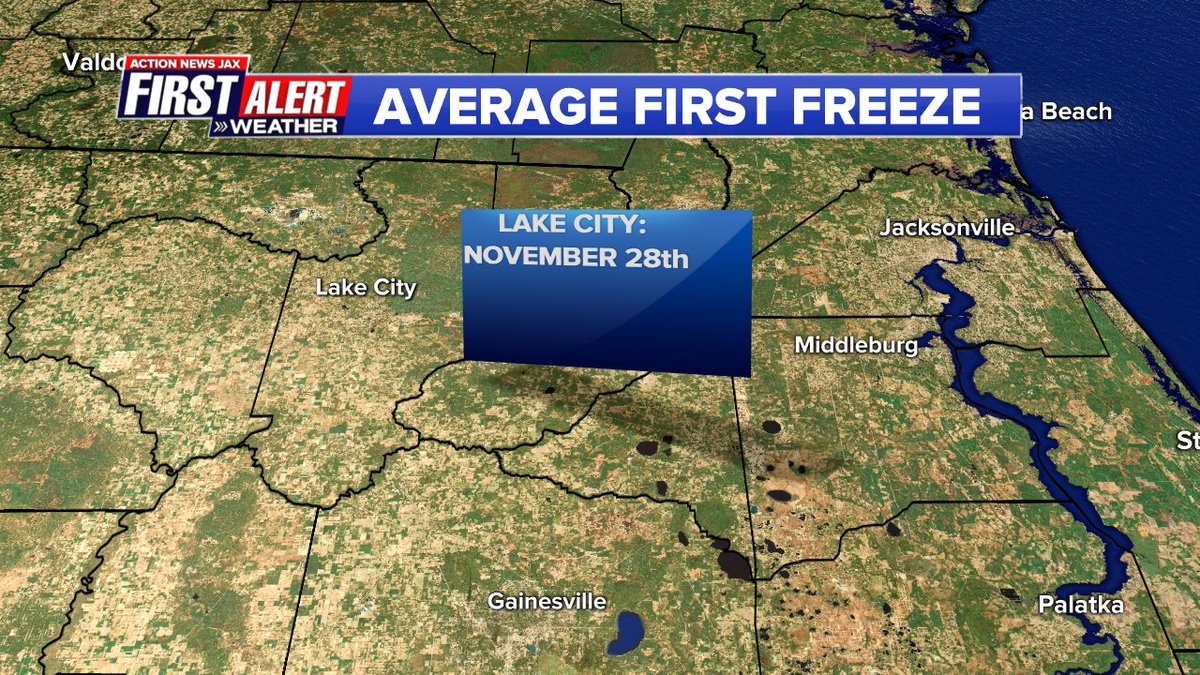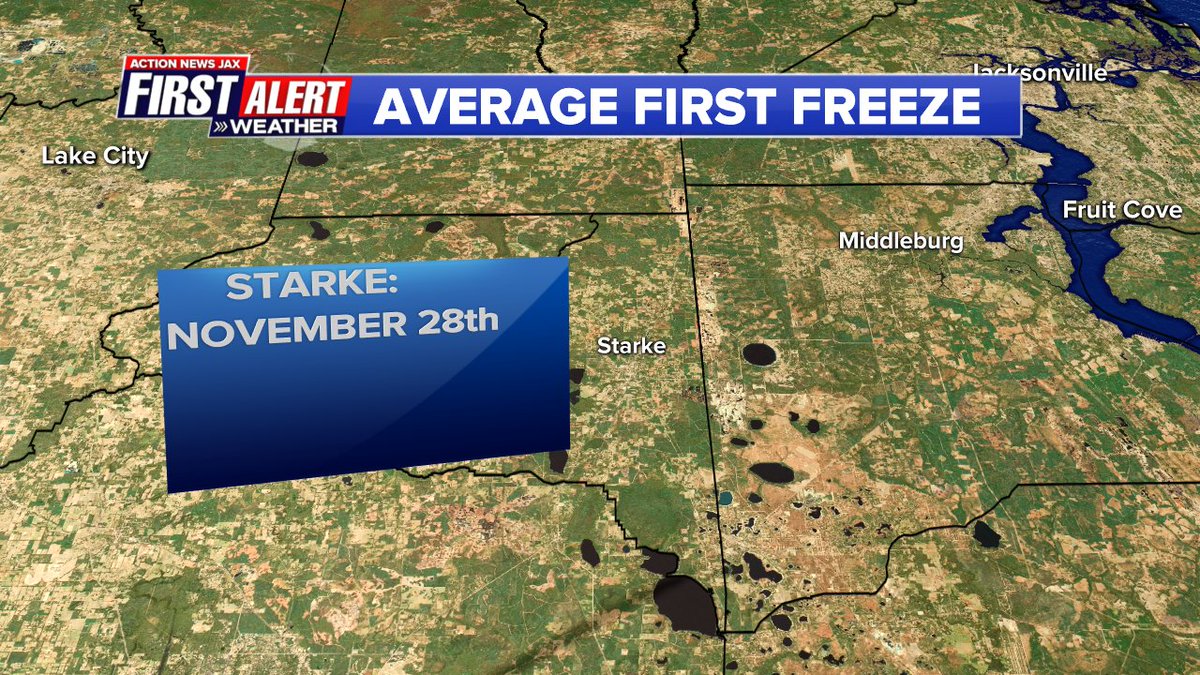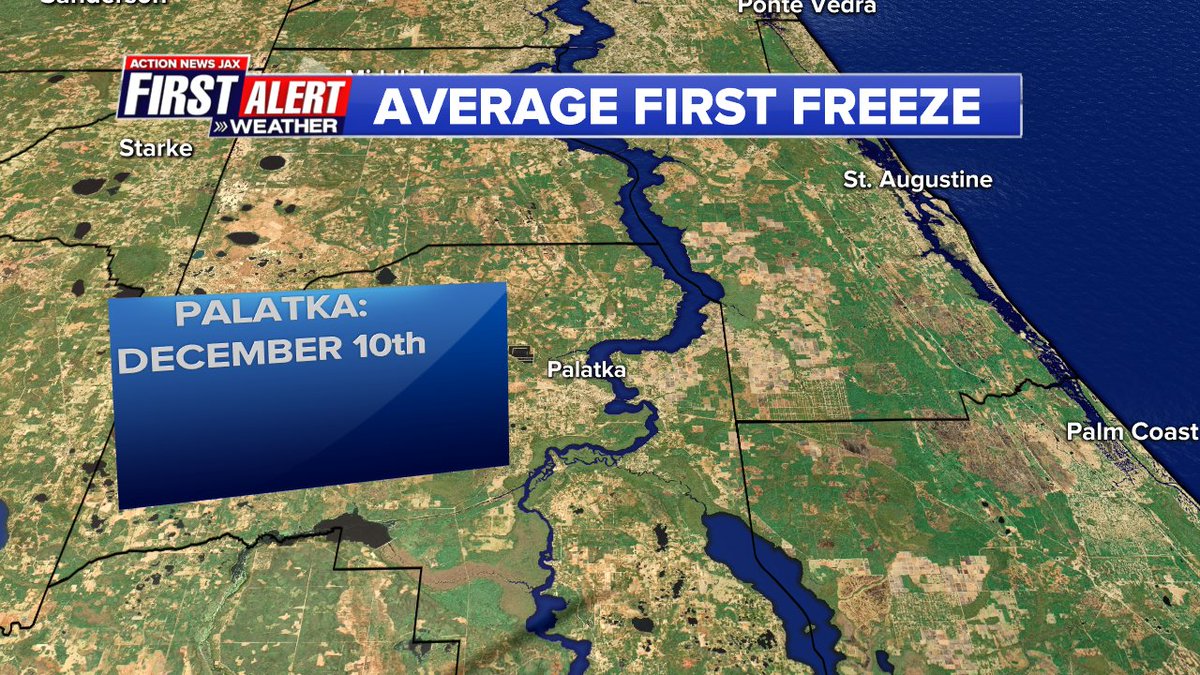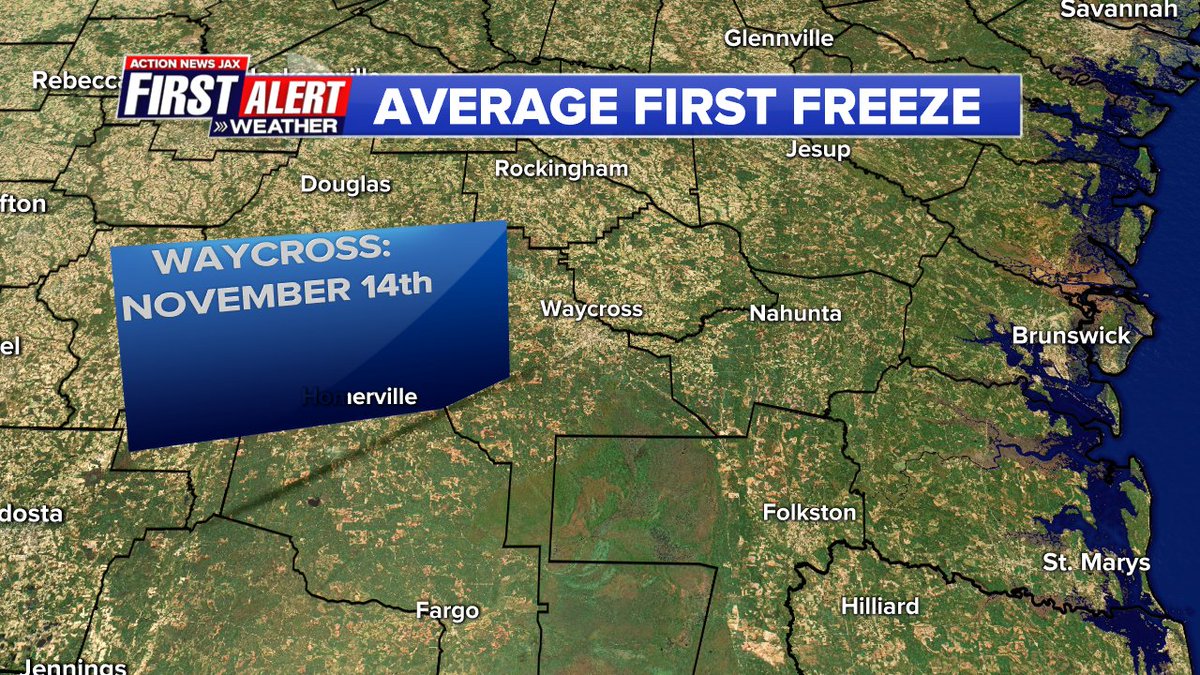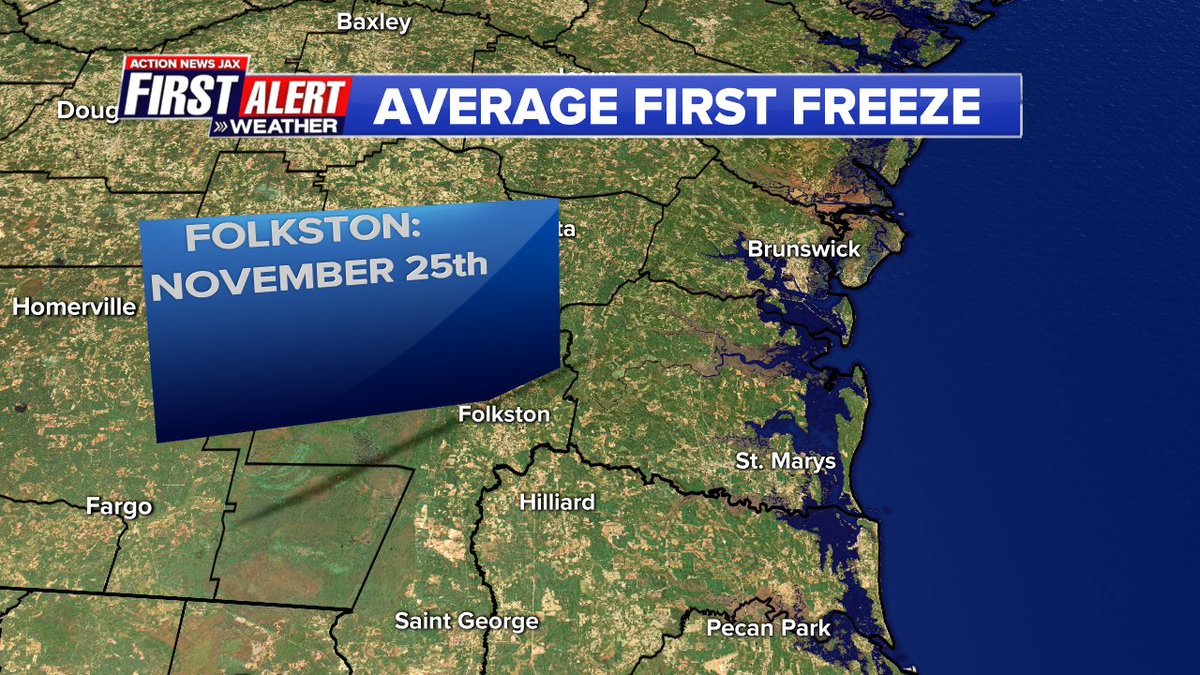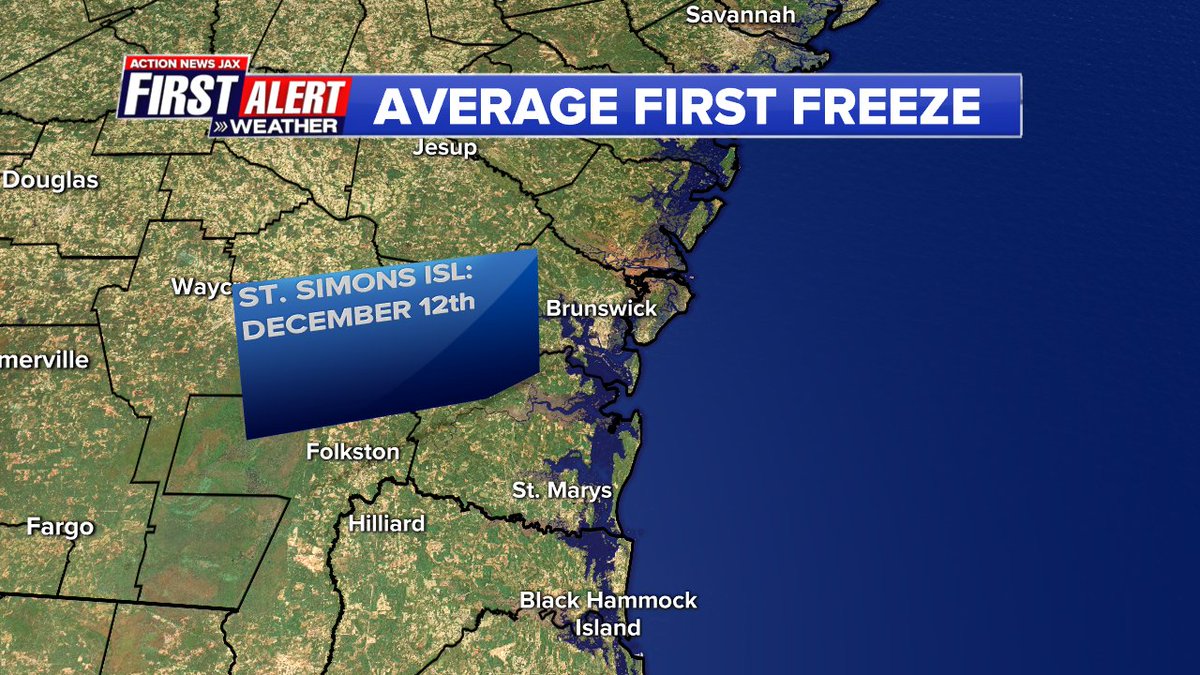 And there are signs of a pattern change after the first week of Dec. that could finally bring some wintry air to much of the eastern half of the U.S. - NE Fl. & SE Ga. included.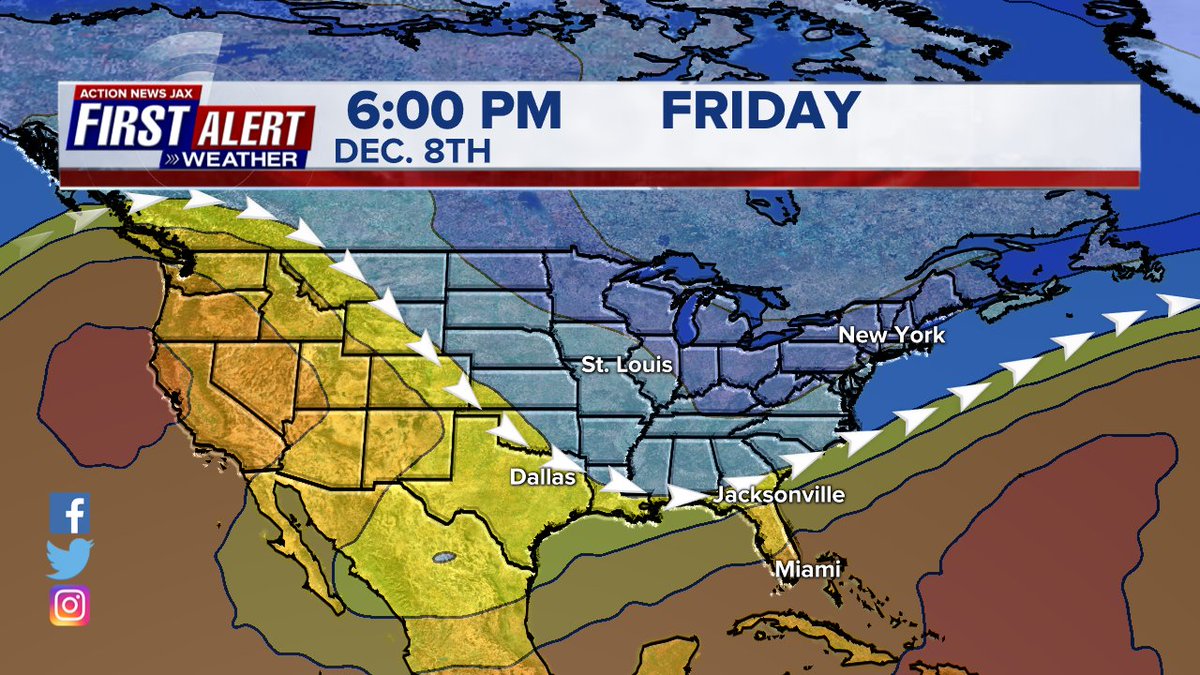 As we head into Dec.... the averages at JIA:
Low / High -- Dec. 1st: 47 / 70; 31st: 42 / 65
Rainfall: 2.73"
Sunrise / Sunset -- Dec. 1st: 7:05am / 5:25pm; 31st: 7:23am / 5:36pm - lose 6 min. of daylight.