Five months after an Action News Jax Investigation, Jacksonville-based roofing company Carlson Enterprises appears to be closing up shop around the state.
In October, Action News Jax was the first to report that customers were complaining they paid Carlson Enterprises thousands to fix their roofs, but the work did not get done.
Three weeks ago, the two top executives at Carlson Enterprises filed paperwork with the state to open Kingfish Construction LLC.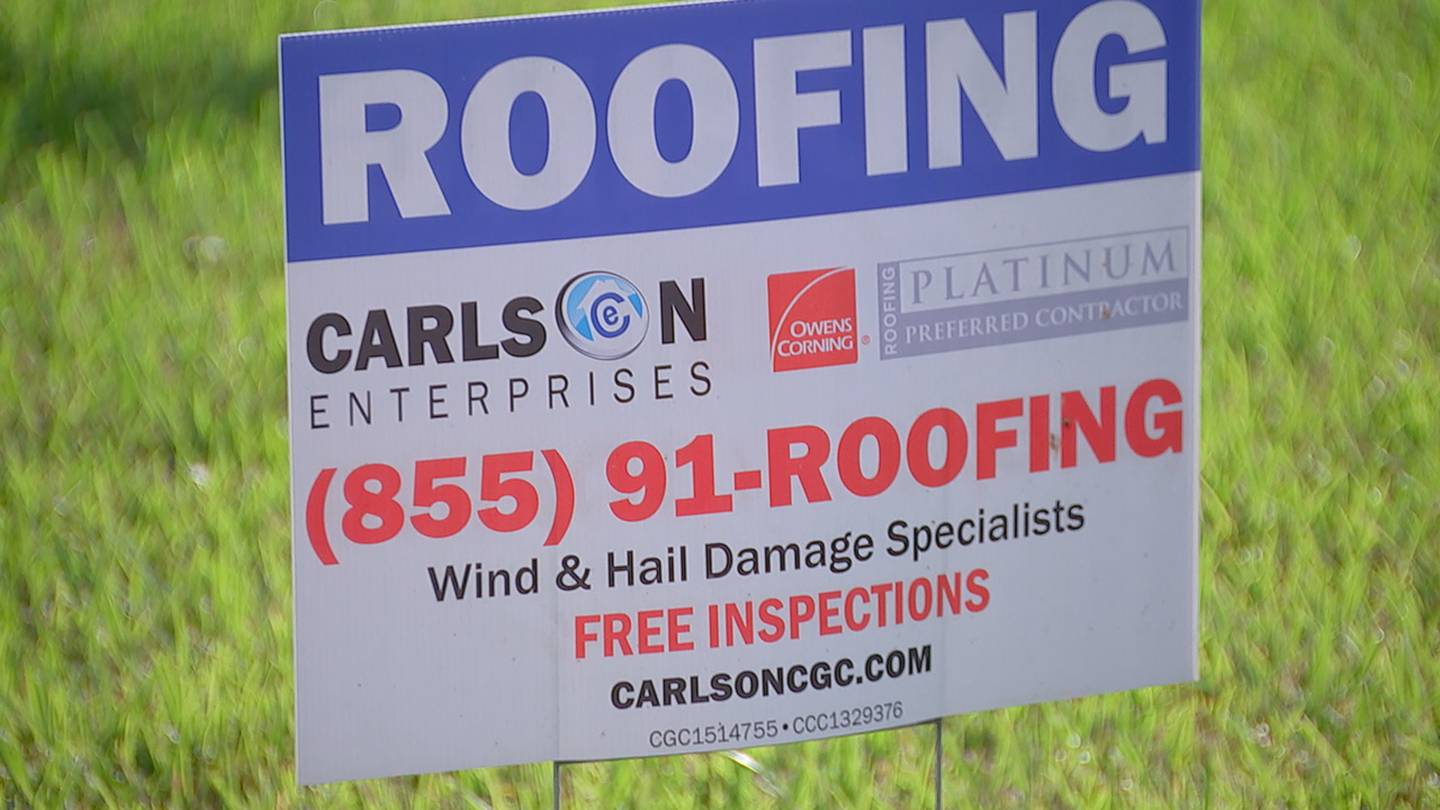 The address listed on the paperwork for Kingfish Construction LLC is a UPS store in Baymeadows.
On Tuesday afternoon, the door was locked and the lights were out at Carlson Enterprises' Jacksonville headquarters.
All the staff parking spots were empty.
RELATED: Employee reveals evidence Jacksonville roofer faked positive BBB reviews
Employees at two neighboring businesses said it had been a while since they'd seen anyone coming or going from the Carlson Enterprises office.
A Better Business Bureau spokesperson said it appears Carlson Enterprises' satellite offices in Daytona, Orlando, Tampa and Gainesville have gone dark too while customers still wait to get their roofs fixed.
Carlson Enterprises' former production manager for Central Florida and Gainesville, Randy Miller, said he quit in January.
"Basically, they were doing things unethical and I didn't want to be a part of that," said Miller. "They were getting money from new contracts when they couldn't build the roofs for the old contracts."
Action News Jax left Carlson Enterprises Chief Operating Officer Daryl Strickland a voicemail on Tuesday morning asking about his new business with Carlson Enterprises CEO Adolph Carlson.
We also left a voicemail on the Carlson Enterprises Jacksonville headquarters phone, which is still accepting messages.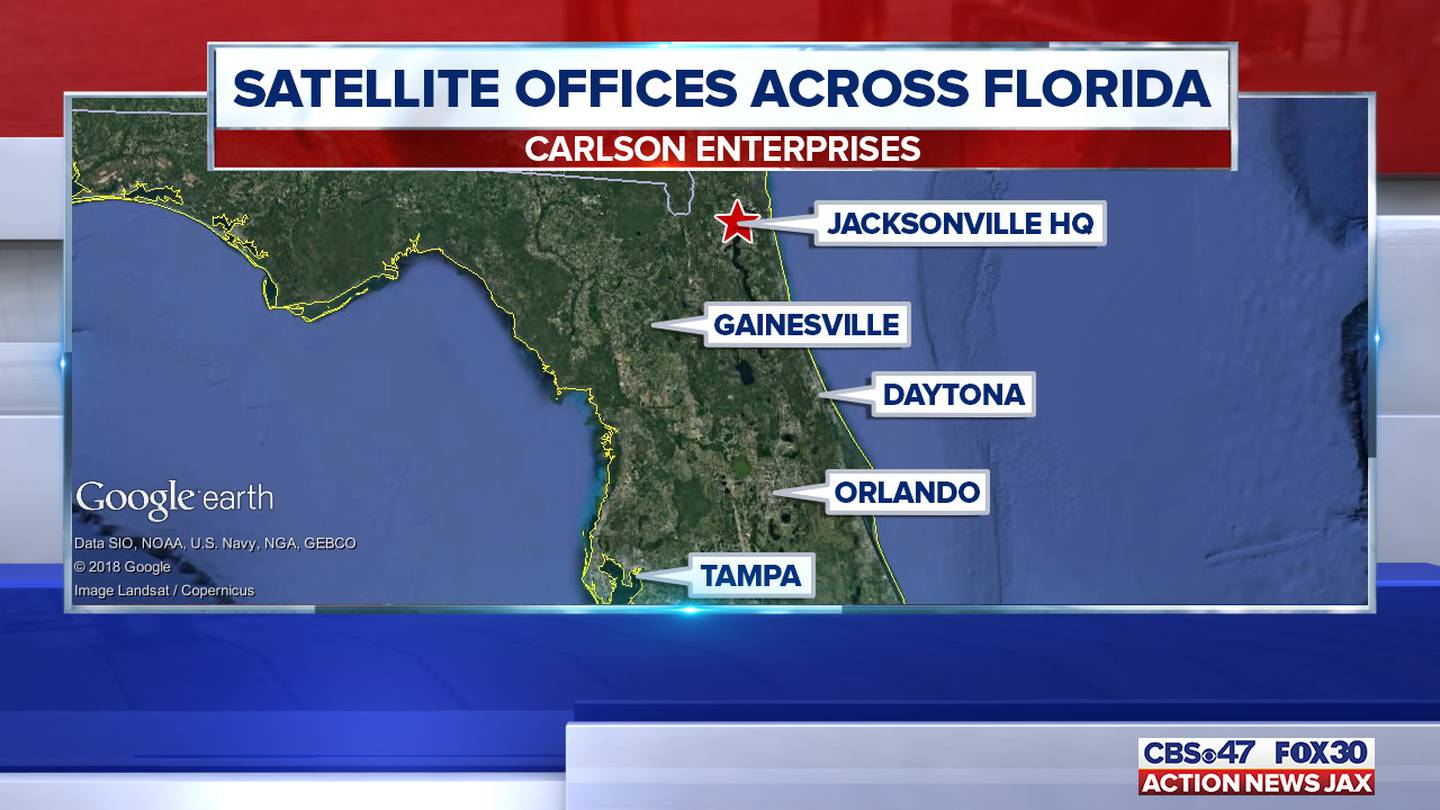 We have not gotten a call back.
"You probably want to check with your general manager before you do anything stupid," said Strickland in an October voicemail. "And you should probably check your financial records and, like, check my name and see how much I've contributed to the station."
A BBB spokesperson said some customers were asked to sign a waiver, saying they would not complain about Carlson Enterprises to the media or BBB.
The Florida Department of Business and Professional Regulation cannot confirm whether it is currently investigating Carlson Enterprises.
To make a complaint about Carlson Enterprises, or any contractor you believe is giving you the run-around, you can reach out to the Florida DBPR.
You can file a complaint form online here or by calling the DBPR at 850-487-1395.
Cox Media Group