JACKSONVILLE, Fla. — Only a couple of weeks left in the Atlantic hurricane season: "Talking the Tropics With Mike" updated every day through the season.
Nov. is typically one of the driest months of the year for NE Fl./SE Ga. But our dry season started earlier than average - late Sept. through Oct. & now half way through Nov. So this week's rainfall will be welcome during a month that only averages 2″. Notice drought conditions are much more significant along the west coast of Florida centered on Tampa... the Western Florida Panhandle... & Northern Georgia. The El Nino typically helps result in wetter winters for the Southeast U.S., but that has yet to manifest itself. Time will tell but the ENSO episodes are less predictable these days (warm oceans most likely the culprit) when it comes to practical real-time weather.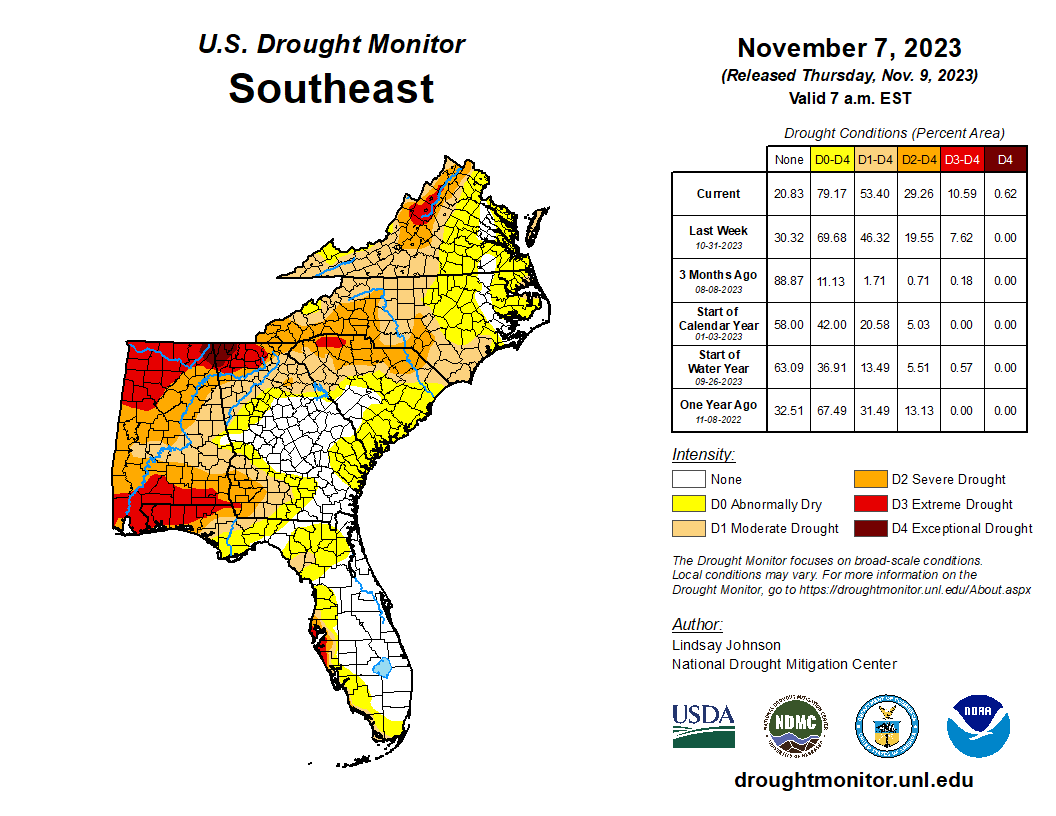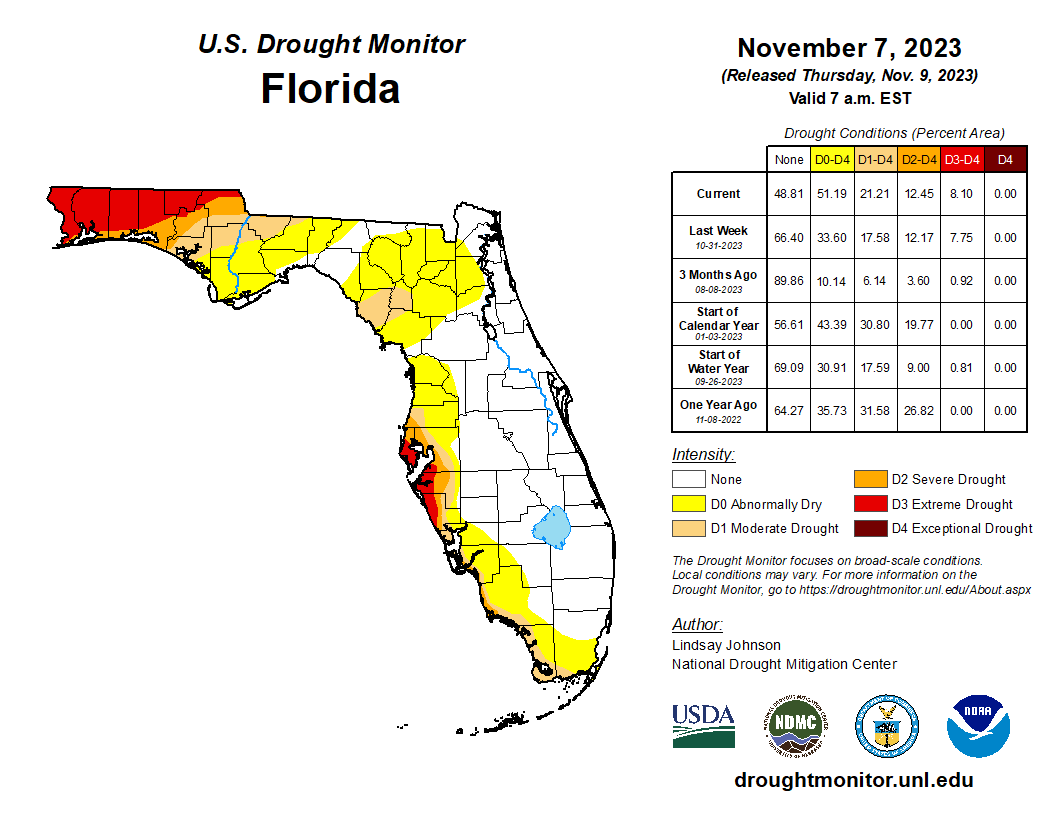 A pretty spectacular dust devil last week (Thu., Nov. 9) in Port Richey, Fl. not far from Tampa. Dust devils are only similar to tornadoes in that the "devils" usually rotate counterclockwise but otherwise are not part of a thunderstorm & the winds are much weaker. In fact, a typical dust devil forms when the winds are relatively light under mostly sunny skies. The ground heats up & if conditions are just right, a swirl of dust can develop. The definition from NOAA:
"When the ground can warm the air to temperatures well above the temperatures just above the ground. This is a very unstable condition, since the heated air is less dense and lighter than the cooler air above it. If the temperature of the ground becomes much warmer than the air above it, vertical mixing will take place to release this unstable configuration. Once the ground heats up enough, a localized pocket of air will quickly rise through the cooler air above it. The sudden uprush of hot air causes air to speed horizontally inward to the bottom of the newly-forming vortex. This rapidly rising pocket of air may begin to rotate, and if it continues to be stretched in the vertical direction, will increase in rotation speed. This increase in rotation speed from vertical stretching is similar to the increased spinning of an ice skater as they bring their arms in toward their bodies. As more hot air rushes in toward the developing vortex to replace the air that is rising, this spinning effect is intensified. As the air rises, it cools and eventually will descend back through the center of the vortex."
The annual leonid meteor shower peaks Sat., Nov. 18th. Just get away from any light pollution, sit back & look overhead & in the eastern sky. More from EarthSky * here * & below:
When to watch: Watch late on the night of November 17 until dawn on November 18. The morning of November 17 might be worthwhile, too.
Duration of shower: November 3 through December 2.
Radiant: Rises around midnight, highest in the sky at dawn.
Nearest moon phase: In 2023, first quarter moon falls on November 20. So there will very little interference from moonlight in 2023.
Expected meteors at peak, under ideal conditions: Under a dark sky with no moon, you might see 10 to 15 Leonid meteors per hour.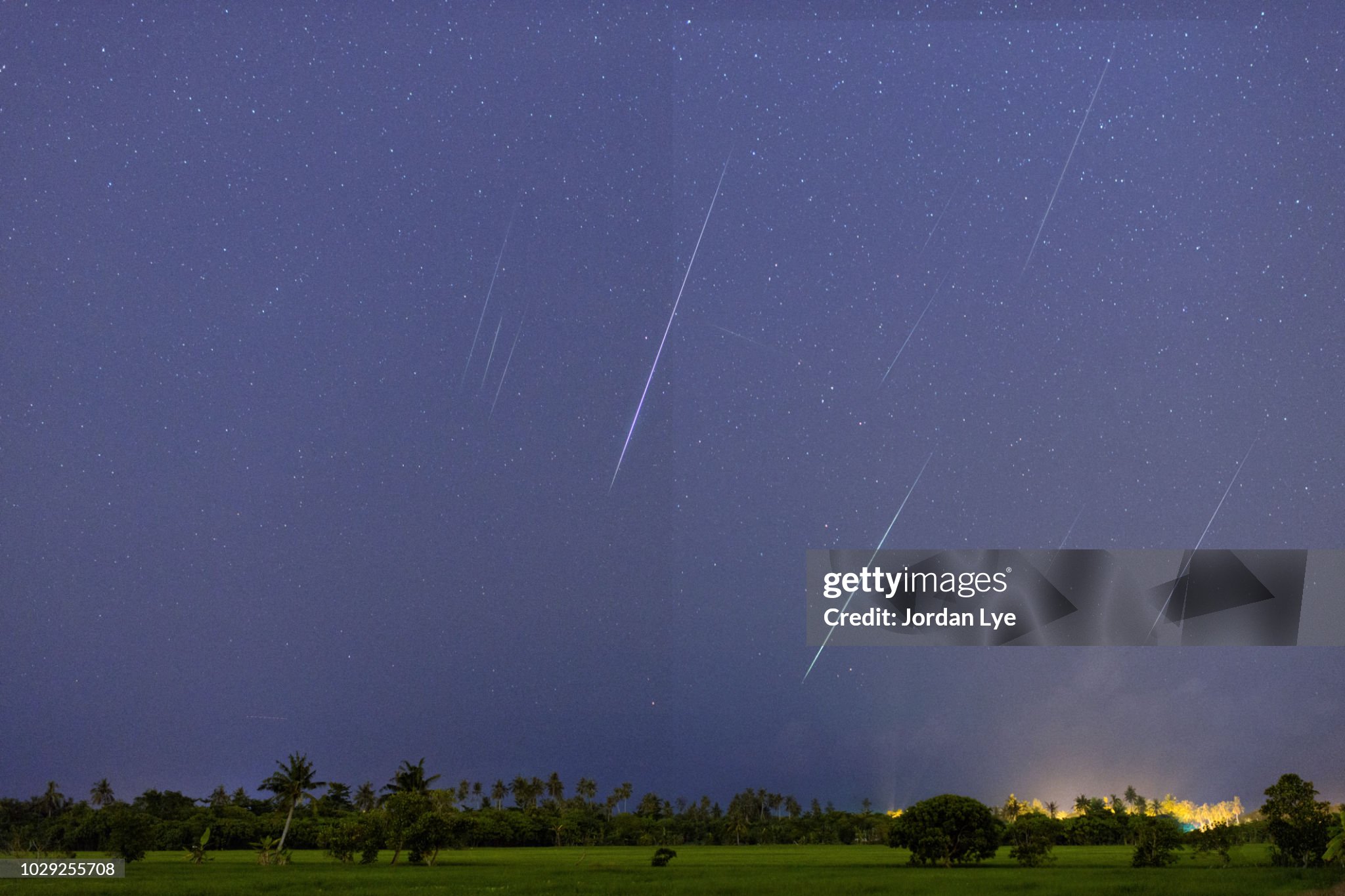 Thursday, Nov. 16th is Pancreatic Cancer Awareness Day, part of Pancreatic Cancer Awareness Month. I spoke w/ Jags head coach Doug Pederson about how the horrendous disease has impacted his life in an interview only on CBS47/Fox30 Action News Jax airing Thu. And you can read about how pancreatic cancer has affected my family in the "Buresh Blog": "A Very Personal Journey: My mom's fight against terminal cancer". And join Action News Jax in April - on the 27th - for PurpleStride at Treaty Oak Park in downtown Jacksonville - a walk/run to help raise funds in the battle against pancreatic cancer.