Jacksonville, FL — While there won't be as many traveling this holiday season, if you are - expect to have to dodge multiple weather systems through the end of the month in what looks to be an active - though not unusual - weather pattern over the next several weeks. Anticipate a wide range of weather conditions with big temp. swings & potentially very changeable forecasts. For updates on the roads, click * here *.... by air * here *.... & our First Alert Weather page * here *.... download the First Alert Weather app * here *.
Dreaming of a White Christmas? Best chance based on historical records: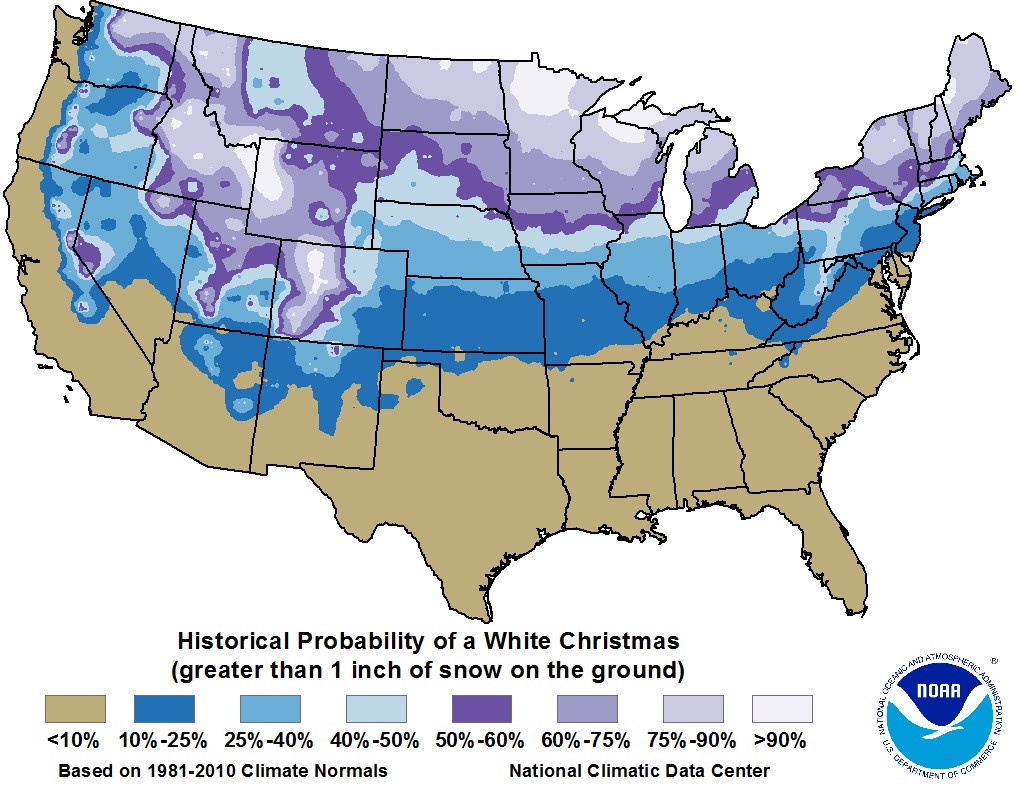 Monday marks the winter solstice & the "Great Conjunction" - a historical alignment of Jupiter & Saturn.
The winter solstice arrives at 5:02am EST Dec. 21st. That's when the sun's rays are most direct at 23.5 degrees S or over the Tropic of Capricorn. Days are the shortest over the N. Hemisphere & the "height" (coldest) of winter occurs over the next couple of months. The earth's tilt is away from the sun which dictates our seasons (the earth is closest to the sun in January!) - the sun's rays are less direct over the N. Hemisphere.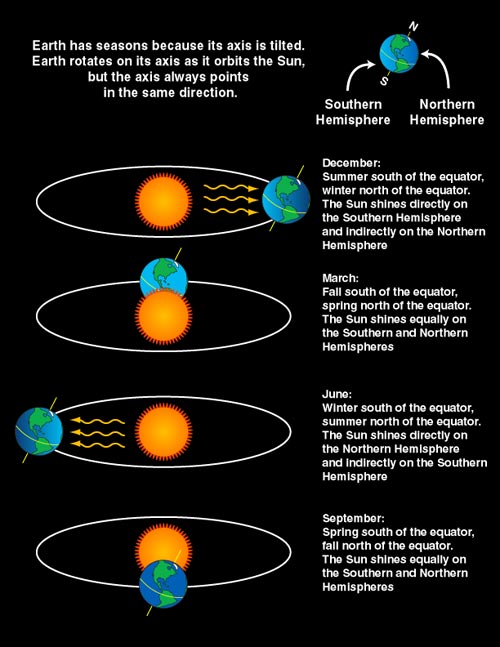 Monday, the 21st also marks the "Great Conjunction" of Jupiter & Saturn. The two planets will look like a bright single star in the southwestern sky right after sunset. While the two planets have a relatively close conjunction about every 20 years, this year the two will be the closest in some 800 years! And if the evening is overcast, realize the pair will be close to one another & visible through Christmas evening (as well as in the days leading up to the 21st). See a video presentation/explanation ** here ** courtesy "yours truly" w/ fantastic graphics & special effects by Joel Lotz, Action News Jax graphics art designer.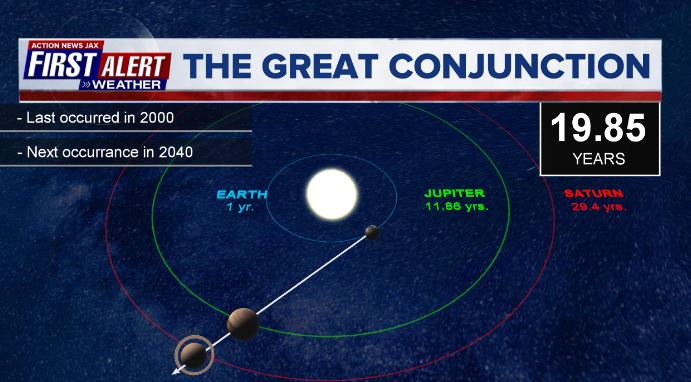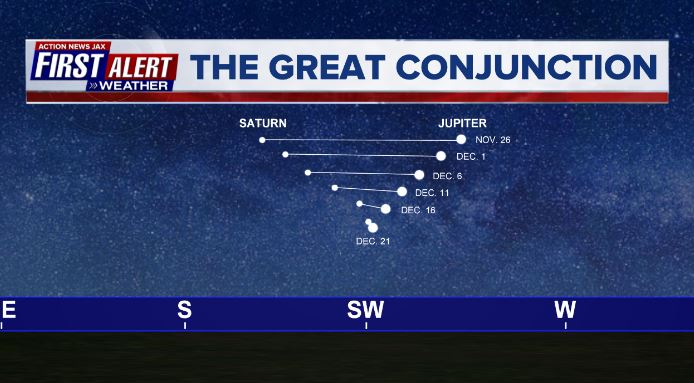 From Sky & Telescope: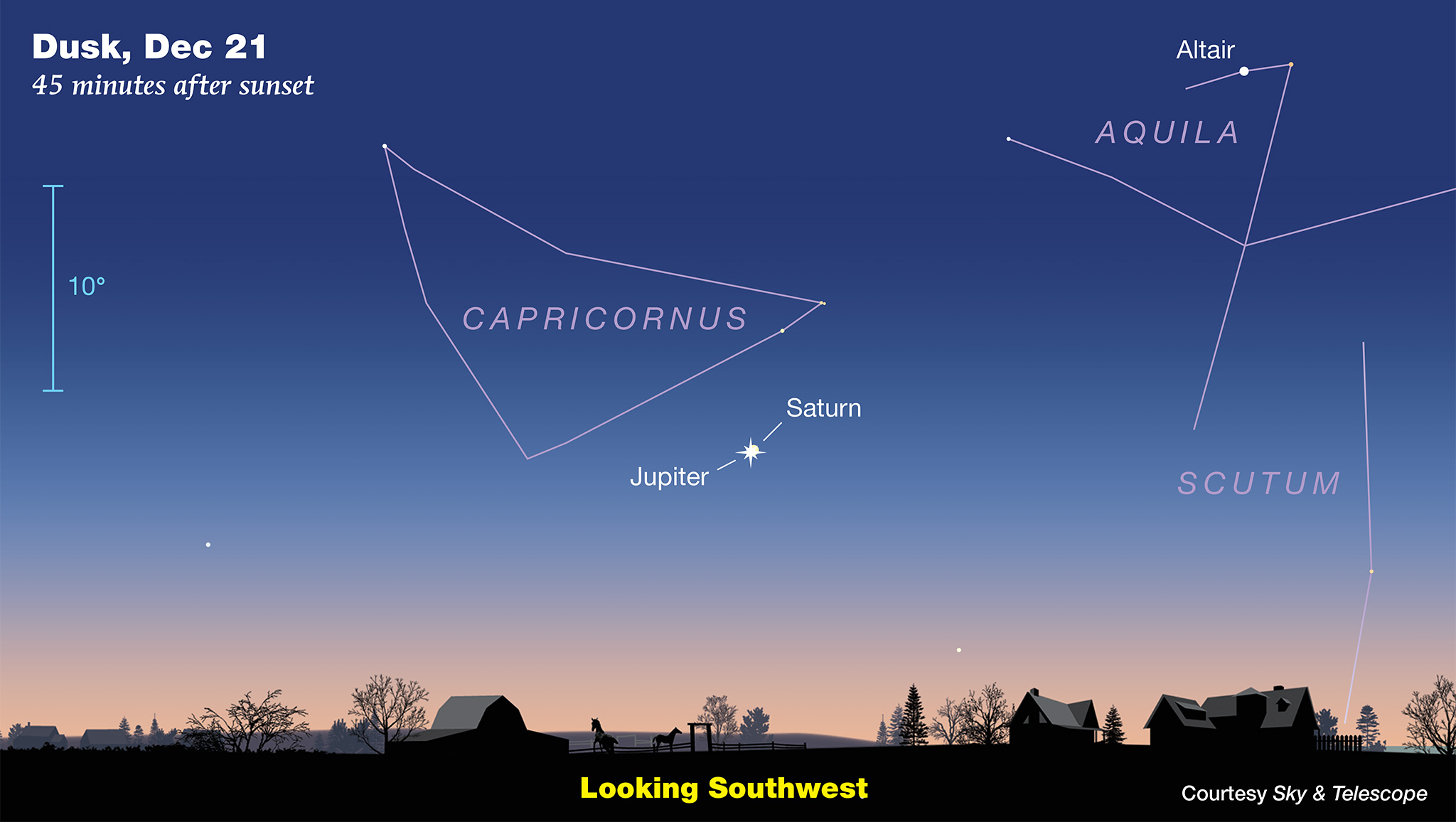 Our warm year has continued through Nov. Globally the month was the 2nd warmest on record... for the U.S. Lower 48, the 4th warmest Nov. From the National Climate Report: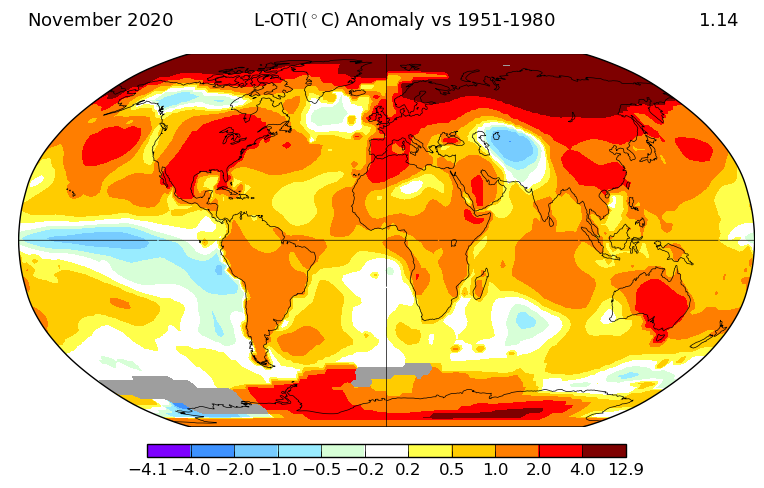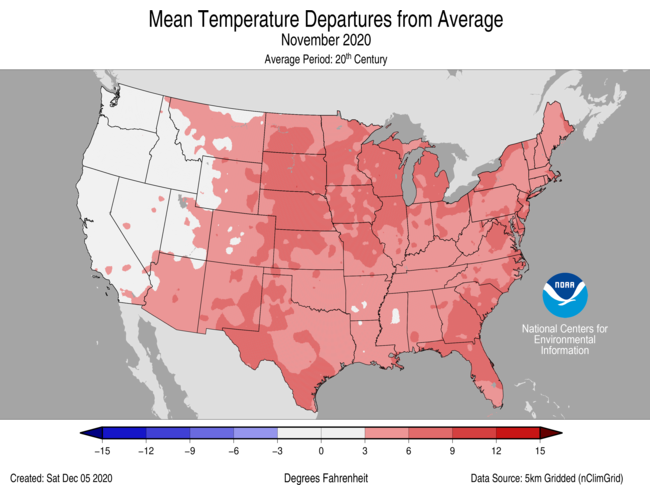 And this year so far is the warmest on record for Florida, Virginia, Maryland & Rhode Island. Nowhere in the Lower 48 have temps. been below avg. over the last 11 months: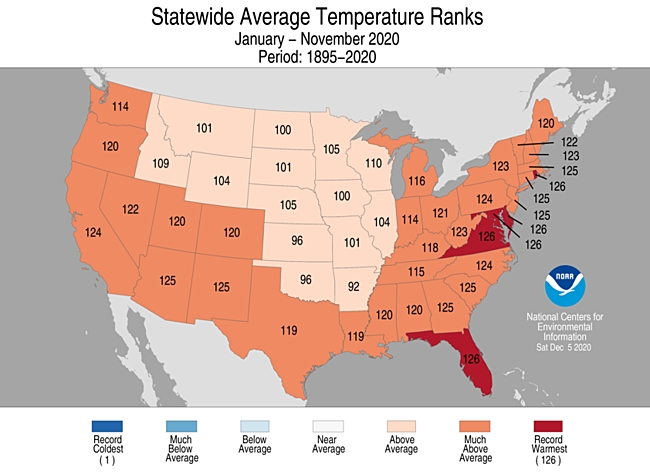 Cox Media Group