Something you give your dog as a treat could prove fatal -- if you don't know what to look for.  

Pet owner Parker Hollander was horrified when his dog Nellie ate a package of mints that was left on a coffee table. 
"She tried walking over to me [and] she couldn't really make it over to me," Hollander said. "I had to pick her up and she was just shaking in my arms. I was terrified, thinking my dog was dying."
It's harmless to humans, but the sugar substitute Xylitol can be fatal for dogs by causing a sudden drop in glucose and liver failure.
According to veterinarian Dr. Annie Massey, "Just one stick can be potentially lethal for a small dog."

For two-year-old Luna, a dog owned by Samantha Caress, it was chewing gum that proved fatal.
"They gave us a phone call saying her kidney tests weren't good, and that they were shutting down and that we didn't really have any other choice but to put her down," Caress said.


The number of products containing Xylitol is  growing. It's commonly found in toothpaste, dental floss and lip balm. It's also found in some peanut butter used by bodybuilders, and a "lot of people use peanut butter to medicate their dog or give them a treat," Caress said.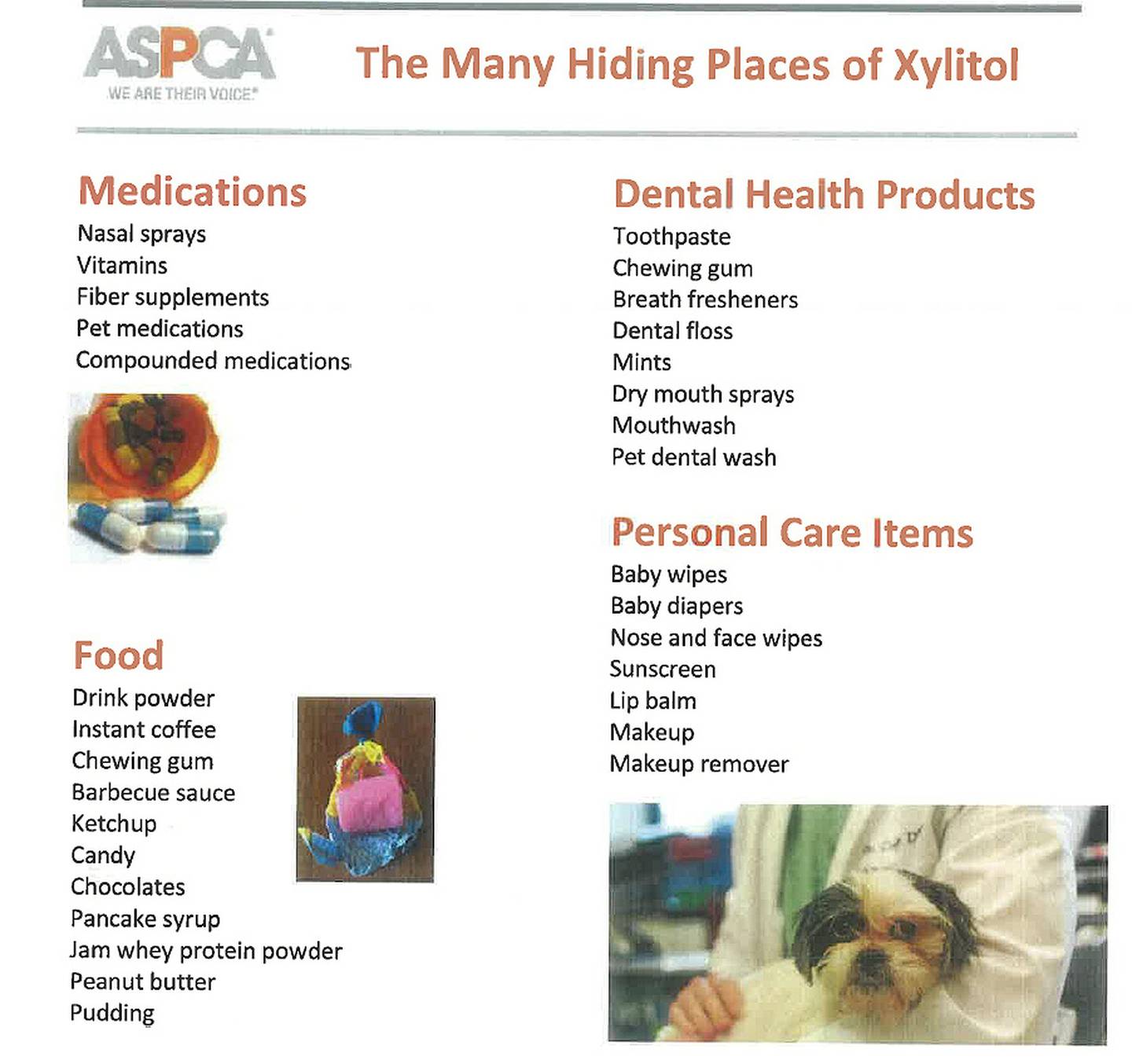 Symptoms of Xylitol poisoning include weakness, being wobbly on their feet and seizures. Veterinarians say even the smallest amount warrants a trip to the emergency room.
"If we didn't get her in there as soon as we did, we could be looking at permanent liver damage and could have had liver failure which would have affected her the rest of her life," Hollander said. 
Hollander now checks the labels of any products left out around the house, and encourages other pet owners to do the same.
Many animal groups have called for warning labels, but until that happens, it's important you know the growing list of products that use it.   
Cox Media Group