REUNION: Kamiyah Mobley reunited with birth parents 18 years after abduction
PHOTO GALLERY: Kamiyah Mobley with Gloria Williams
Updates:
Friday evening 
Kamiyah Mobley, now known as Alexis Manigo, was active on social media (For photos, click here) and documented her life with the woman thought to be suspected kidnapper Gloria Williams.
From 2014: "The only picture of Kamiyah is a sketch, because she was taken just hours after being born. There's also a sketch of the woman who took Kamiyah, a woman who pretended to be a nurse. Neither have been located."
Bond was denied for Gloria Williams, the woman suspected of kidnapping Kamiyah Mobley from a Jacksonville hospital as a newborn in 1998.
Action News Jax reporter Lorena Inclan spoke with the Jacksonville nurse who was working at the hospital during the abduction. She said the abduction led the hospital to change its security procedures.
WCSC-TV reporter Harve Jacobs spoke to a William's neighbor who said Williams, her husband and alleged victim lived in the neighborhood for seven years.
The family of the woman abducted from a Jacksonville hospital 18 years ago told Action News Jax that they feel like their prayers have been answered.
Saturday: 
Her father Craig Aiken said after the reunion that it's hard to put his feelings into words. He said they are still trying to process what happened.
Action News Jax spoke with a friend of Gloria Williams on Saturday. She said she watched Kamiyah, known to her as Lexi, grow up.
She said Williams is very active in the community and at church and said it's hard to believe what she is accused of having done.
Williams will be extradited to Jacksonville in the coming days.
SEE ORIGINAL COVERAGE FROM ACTION NEWS JAX ON THE 1998 SEARCH FOR KAMIYAH MOBLEY
-Video from 1998: Kamiyah Mobley's mother says "I just want my baby back"
-Video from 1998: Sheriff Nat Glover canvasses community looking for tips on missing Kamiyah Mobley
-Video from 1998: Grandmother of Kamiyah Mobley, Jacksonville newborn taken just hours after birth
-Video from 1998: Police search for missing Jacksonville newborn Kamiyah Mobley
Original Story:
A newborn who was taken from a Jacksonville hospital in 1998 has been found in South Carolina, officials said.
Jacksonville Sheriff Mike Williams, State Attorney Melissa Nelson, FBI Jacksonville Office Special Agent in Charge Charles Spencer and FDLE case Agent Michelle O'Neil made the announcement Friday afternoon in the case of missing woman Kamiyah Mobley.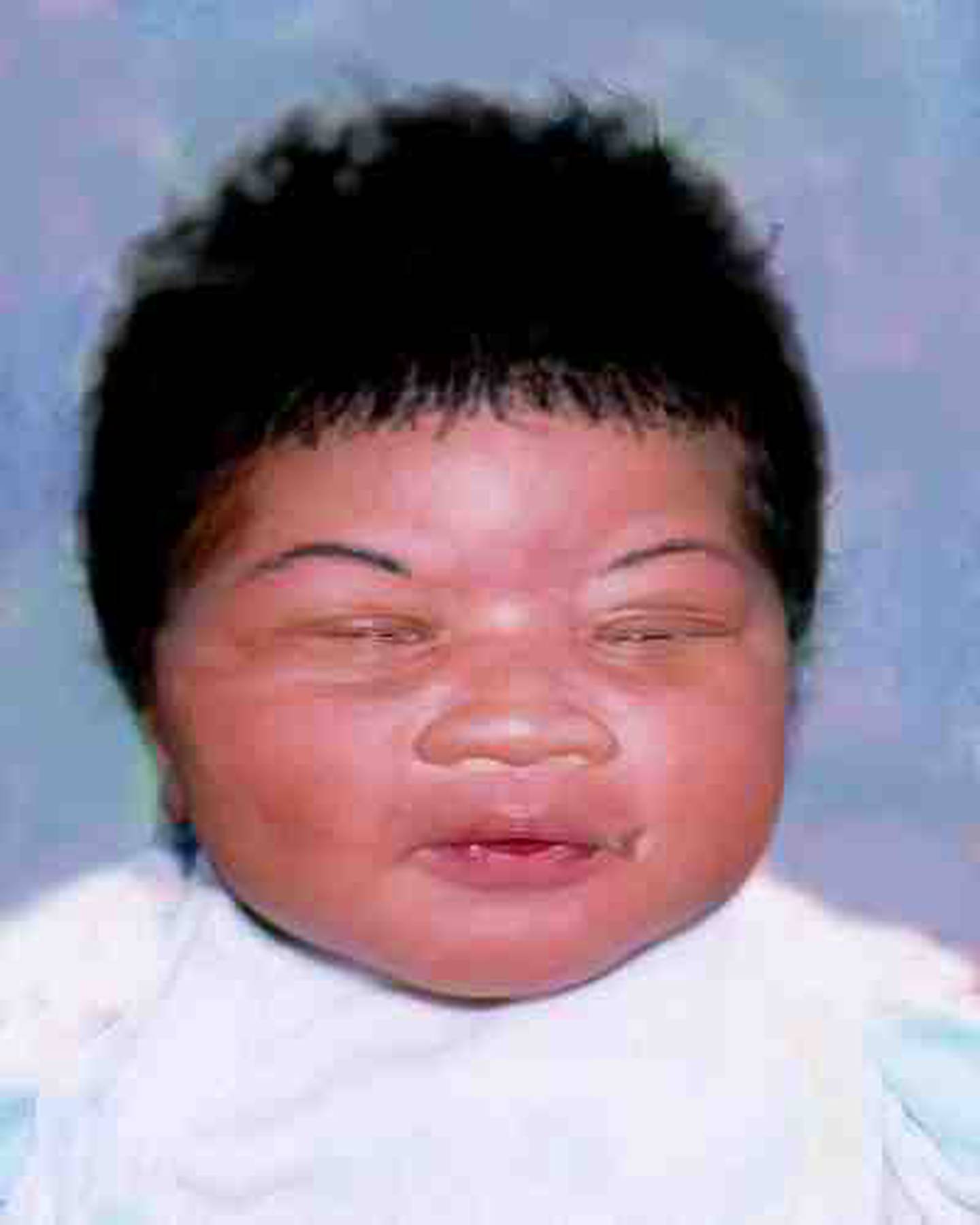 Mobley was taken on July 10, 1998, hours after she was born at University Medical Center, which is now UF Health Jacksonville.
The only picture at the time of Kamiyah was a composite because she was taken just hours after being born. There was also a sketch of the woman who took Kamiyah, who pretended to be a nurse. Neither had been located -- until now.
Officials received more than 2,500 tips related to the case. Tips from the National Center for Missing and Exploited Children led officials to Walterboro, South Carolina.
In Walterboro, officials found a young woman with the same date of birth but with a different name and fraudulent documents. Officials said they took DNA of the woman in South Carolina and compared it to the DNA from the missing newborn. The results came back Thursday night as a match to the missing newborn, Kamiyah.
Officials are not releasing the name that the missing girl lived under for the last 18 years. But, police said she appears to be in good health.
The suspect Gloria Williams, 51, was arrested Friday morning at her home in South Carolina.
Williams is charged with kidnapping and interference with custody. There is no statute of limitations in the case and she could face life in prison. She will be extradited back to Jacksonville.
[ Photos: 1998 newborn abducted in Jacksonville found alive ]
Jacksonville police said they believe Kamiyah may have known she was a kidnapping victim.
There is no other suspects in the case at this time. JSO said it is an ongoing investigation.
The biological family was notified Friday and they were elated, JSO said.
Officials said any contact between Kamiyah and her biological family in Jacksonville will be up to her as she is now an adult.
Action News Jax is following the story. Watch CBS47 Action News Jax at Noon and follow us on Twitter @ActionNewsJax for the latest. 
Download the Action News Jax News app and First Alert Weather app
Cox Media Group