JACKSONVILLE, Fla. — "Don't wait. Get it done now."
That was the message from Senator Rick Scott and Jacksonville city leaders Thursday morning, urging people to come up with a plan for this year's hurricane season before it's too late.
"I want all your families to be safe. Prepare to save lives. Do not take chances," said Scott.
It's something that's always on the mind of Ashleigh Boucher. She has a 4-year-old son named Brayden.
"It's extremely important, especially when you have little ones," she said.
TRENDING: 
Senator Scott reminded people about the damage caused by Hurricane Matthew.
At Jax Beach, the pier hasn't been fully repaired from the strong waves that crashed into it almost three years ago.
He also talked about the damage caused by Irma.
In 2017, Riverside flooded when the hurricane hit.
JFRD tells Action News Jax they're already preparing ahead of hurricane season.
STAY UPDATED: Download the Action News Jax app for live updates on breaking stories
"We check the fire stations and make sure there's a family plan for each individual employee. We also make sure that any training we need is taken before the start of hurricane season," said Jacksonville Fire Rescue Emergency Preparedness Deputy Director Todd Smith.
Stores like Turner Ace Hardware already have a checklist ready to go with things like batteries, flashlights, propane and gas cans.
Stay updated with the latest in the tropics with Action News Jax First Alert Weather teams Hurricane Center
"I'll check my list and make sure we have all the supplies we need," said shopper Lisa Smith.
Boucher says she makes sure she has a lot of nonperishable foods on hand too.
Hurricane season starts on Saturday, June 1.
To see a full list of the items on the Florida Disaster Sales Tax Holiday, click here.
Watch the First Alert Weather teams hurricane special "Surviving The Storm" tonight on CBS47 at 8:30 p.m.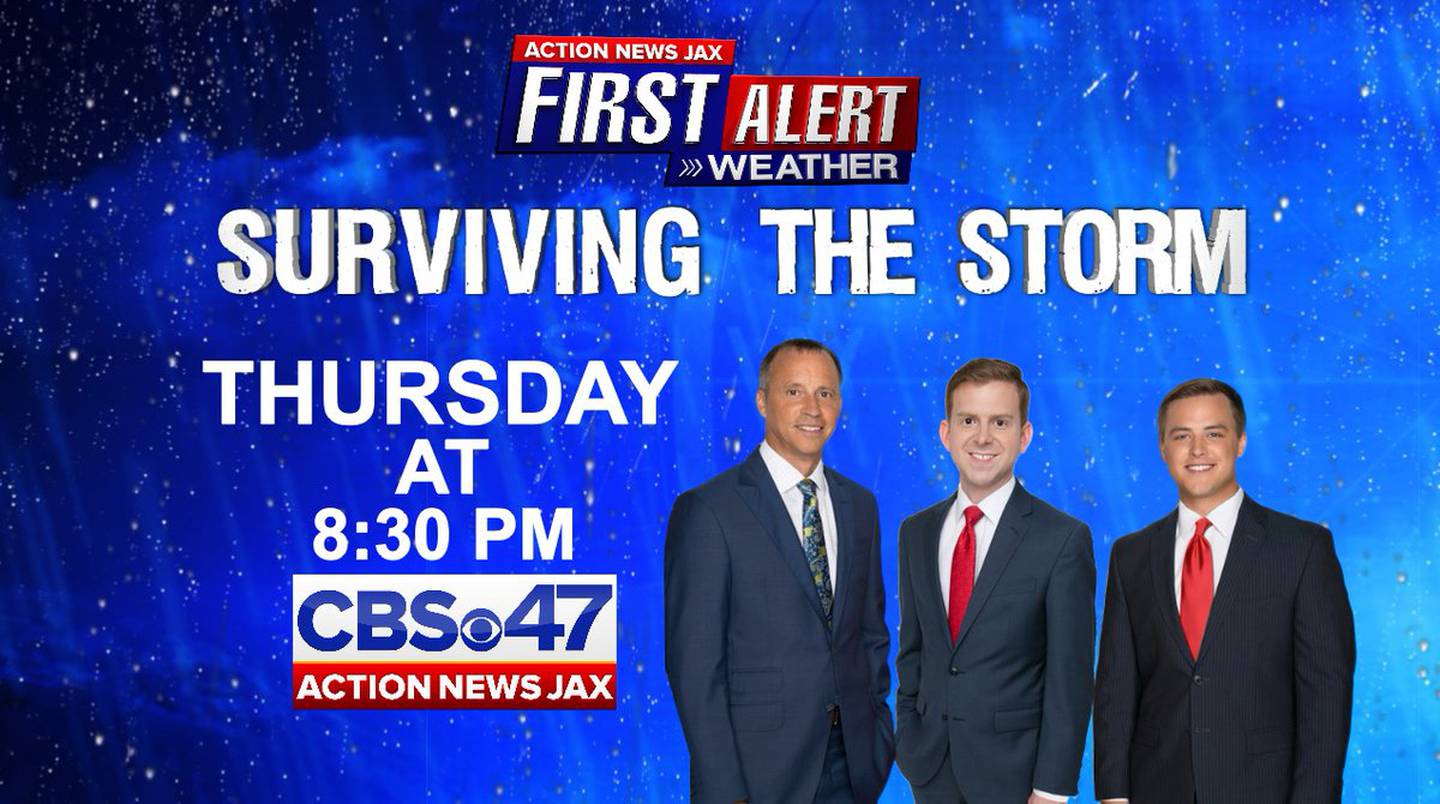 Cox Media Group