UPDATED STORY 8/11:
JACKSONVILLE, Fla. — The pastor of Impact Church has sadly announced that another member of the church has died of COVID-19. This comes just four days after he announced that six members of the church died of the virus.
The Pastor did not say if this person was vaccinated or not. Action News Jax Courtney Cole will have a LIVE update on the story starting on Action News Jax at 6 p.m.
ORIGINAL STORY 8/7:
As COVID-19 case numbers continue to rise, local medical experts are urging people to get vaccinated.
Now a local church is stepping up to encourage the community to not only get vaccinated--but educated about the virus.
Action News Jax Courtney Cole spoke to George Davis, the Senior Pastor of Impact Church about how COVID-19 has impacted him and inspired him to host the vaccine event on Sunday, August 8th.
"My phone and the phone of my staff members has literally been ringing off the hook," Bishop Davis told Cole.
[ Pediatricians look to the future of hospitals and kids ]
Davis said they've received phone calls every single day with people telling them about family members affected by COVID-19.
"They are at home now--scared, struggling. Some who have already been in the hospital, who transitioned to ICU and obviously as a church we're praying for them."
But Bishop Davis said it's time to take another step forward.
"Because I've gotten so many calls from people who are unvaccinated and are now in a very bad state. We literally have six people who have tested positive, end up in the hospital, and passed away in the last 10 days," Davis explained.
Davis told Cole all of the people who died were unvaccinated. Four of the 6 people were under the age of 35, with the youngest being 24-years-old.
[ RELATED: Impact Church to host COVID-19 vaccination event on Sunday in Arlington ]
On Sunday, Impact Church is collaborating with the Department of Health to host a vaccination event in honor of and Dr. Leon Haley, Jr. Educators from UF Health will also be with information and ready to answers questions as well.
"We all know what a wonderful job he did in Jacksonville and how this was his passion project. He put his life and work on the line to help people get vaccinated," Davis said.
Davis continued by explaining that after every service, people will have the opportunity to get vaccinated.
"They can file right out of church service into another room we have set up and get the vaccination," Davis said.
This is the second vaccination event the church has hosted this year; they hosted their first vaccination event in March.
Pastor Davis said they were able to get nearly 800 people vaccinated. With the Delta variant affecting even more of our young people, he's hoping for just as good of a turnout, or even better on Sunday.
"We're Americans--whether you're black, white, protestant, Catholic, atheist, heterosexual, homosexual, this virus doesn't care. It does not discriminate. So we've got to put down all of our weapons and our fighting tools and just say hey, what can we do for the better good of our whole community?"
Those who'd like to get vaccinated can come to Impact Church on Sunday, August 8th
To 9501 Arlington Expressway in Regency Mall at: 9:30 a.m., 11:30 a.m., 1:30 p.m.
No appointment is required
You do not have to be a member of Impact Church to get a COVID-19 vaccine
Davis said the vaccination event is set to wrap-up around 2:30 p.m. on Sunday
Click here for more photos from Impact Jax.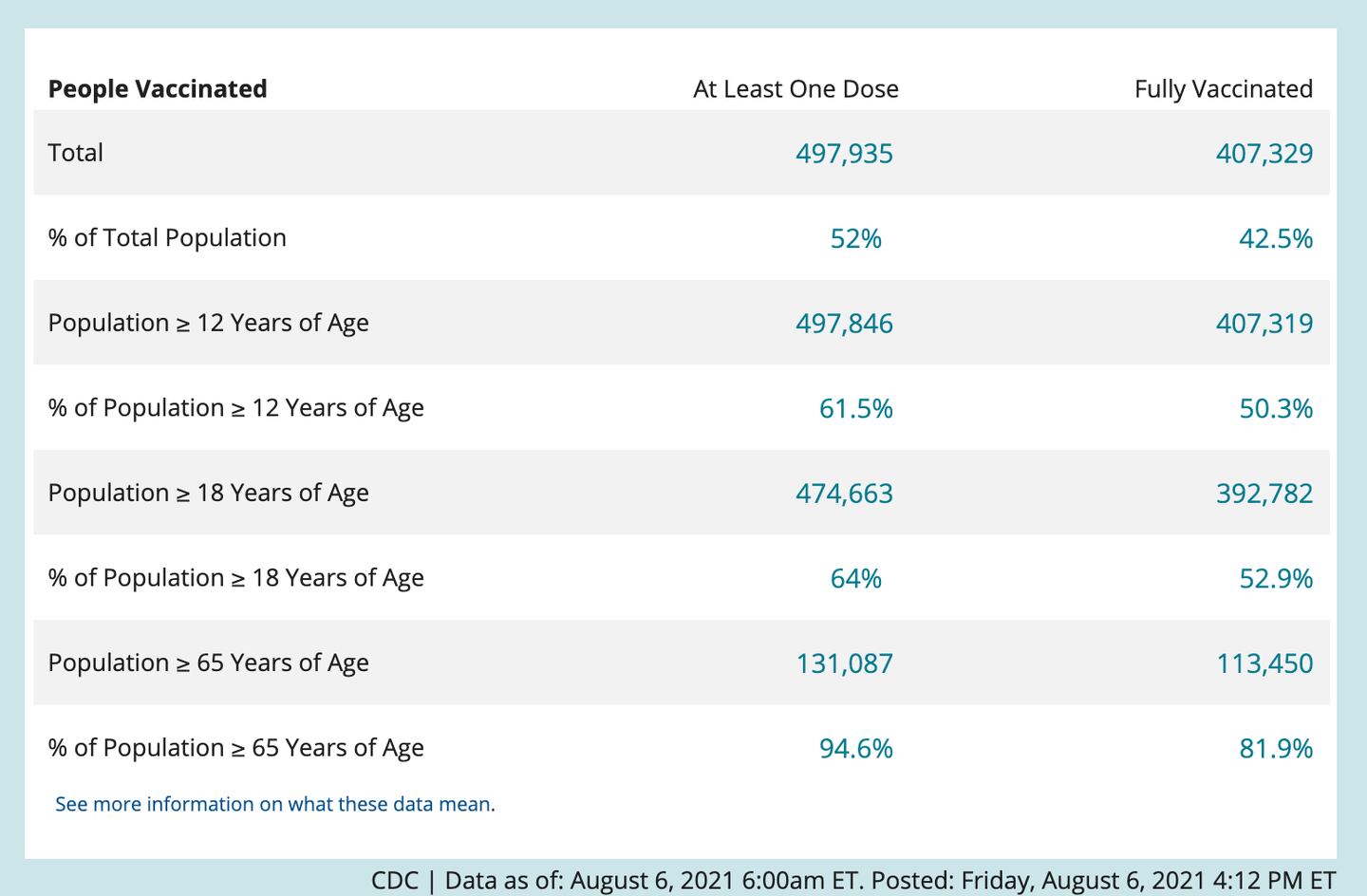 ©2021 Cox Media Group