JACKSONVILLE, Fla. — One month left in the Atlantic hurricane season! Daily updates: "Talking the Tropics With Mike".
Dr. Phil Klotzbach, Colorado State U shows the ACE (accumulated cyclone energy) ["overall activity" & refers to the collective strength and duration of Atlantic tropical storms and hurricanes occurring during a given season] has been 'above average' for the season so far. One hurricane hit on the Lower 48 - "Idalia" - in late Aug.... 7 hurricanes in total which is right at the seasonal avg.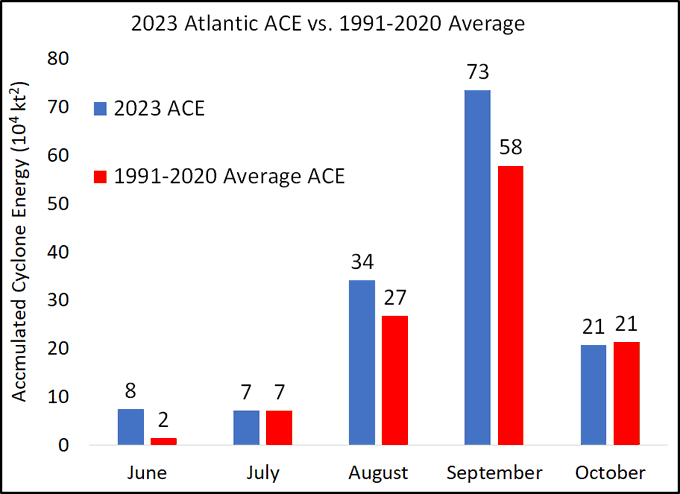 Oct. 31st/Halloween is the latest in the season that Jacksonville has officially hit 90 degrees F. So for the year of 2023 we end up with 92 90-degree days which is 10 above the avg. of 82 90-degree days but nowhere near the most 90-degree days in a year which is 114(!) days in 2011.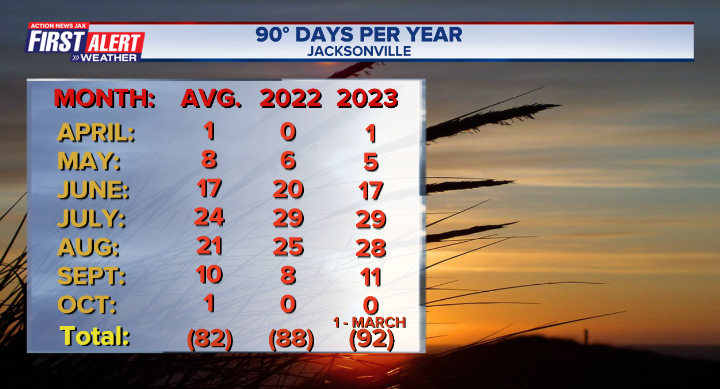 November averages for JIA: