JACKSONVILLE, Fla. — According to the Jacksonville Sheriff's Office inmate log, former Jaguar Telvin Smith was arrested for unlawful sexual activity with certain minors.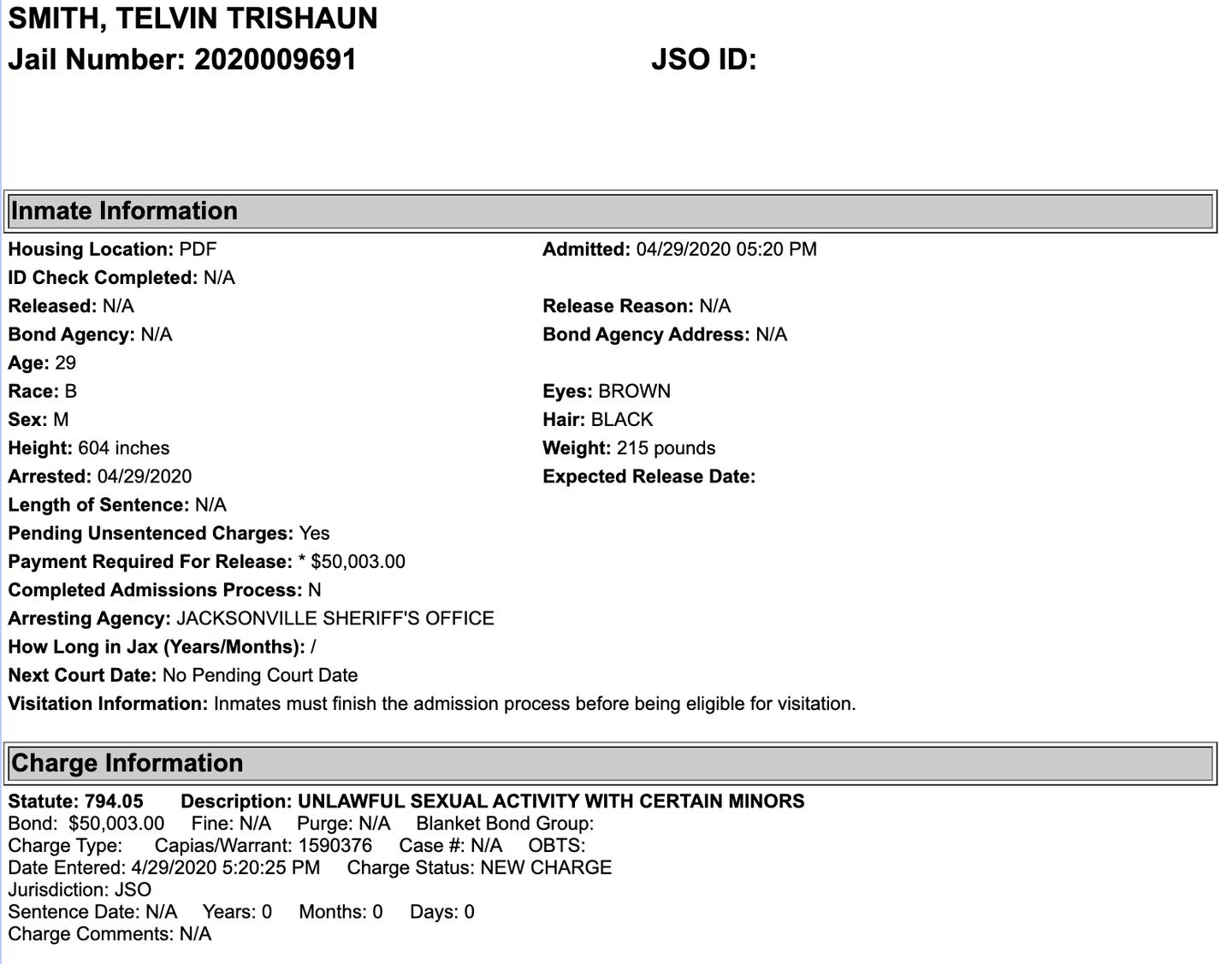 Wednesday afternoon there was police activity outside Smith's home, where a neighbor told Action News Jax they saw Smith being taken out of the home by police.
The Jacksonville Jaguars released a statement regarding the arrest Wednesday.
The Jaguars are aware of the report involving former linebacker Telvin Smith. The club is unable to comment further on this ongoing investigation.

—  Jacksonville Jaguars
Back in November, Action News Jax told you when there was heavy police activity at Smith's home.
At that time, a black SUV was loaded onto a flatbed and towed from the home with a Jacksonville Sheriff's Office cruiser following behind it.
Action News Jax reporter saw a crime scene unit van parked outside of Smith's home last fall along with a JSO car parked directly in front of the front door and some officers guarding the front door.
In May of 2019, Smith announced that he would not be playing football during the 2019 season.
The Jaguars released this statement in November on the police activity outside of Smith's home from back in the fall:
"Telvin is currently on our reserve/retired list, so you'll need to reach out to his representatives for comments on Telvin's personal life."

—  Jacksonville Jaguars
This story is developing, check back later or refresh for updates.
© 2020 Cox Media Group