JACKSONVILLE, Fla. — The "Buresh Blog" will take some time off returning the week of Aug. 7th.
"Talking the Tropics" will still be updated every day - sometimes by Garrett Bedenbaugh!
So we are officially in the "Dog Days" of summer as we're at the peak of our hottest days with an avg. high of 92 & an avg. low of 74 degrees F.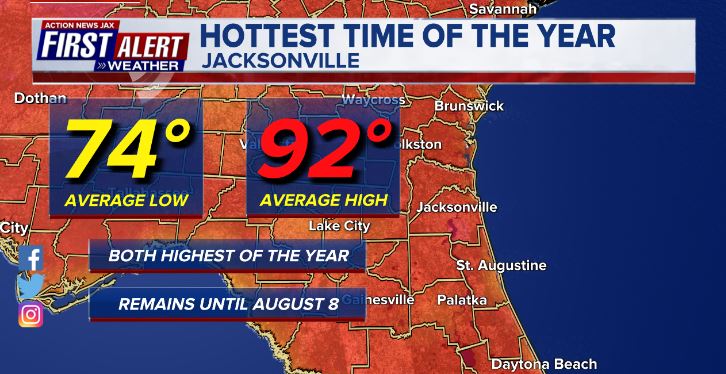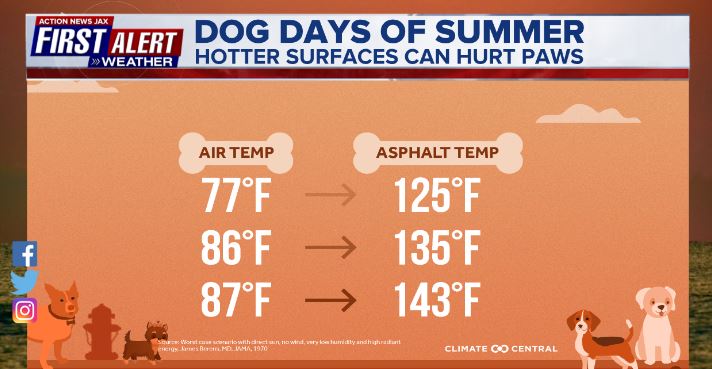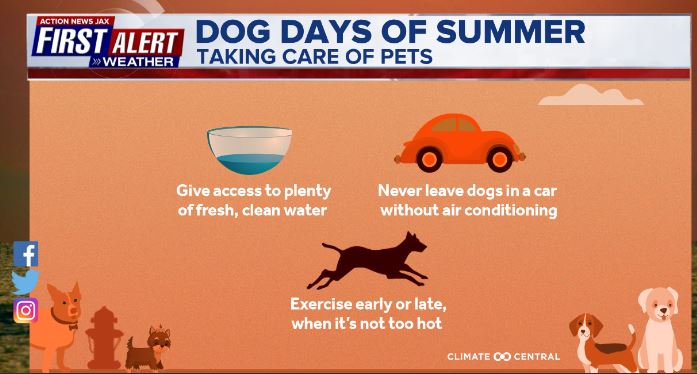 The hottest day of the year so far - through July 24th - is 98 degrees F. It turns out that's the avg. hottest day of the year for Jacksonville going back to the late 19th century. Over the last 10 years, the range has been from 95 degrees to 101 degrees.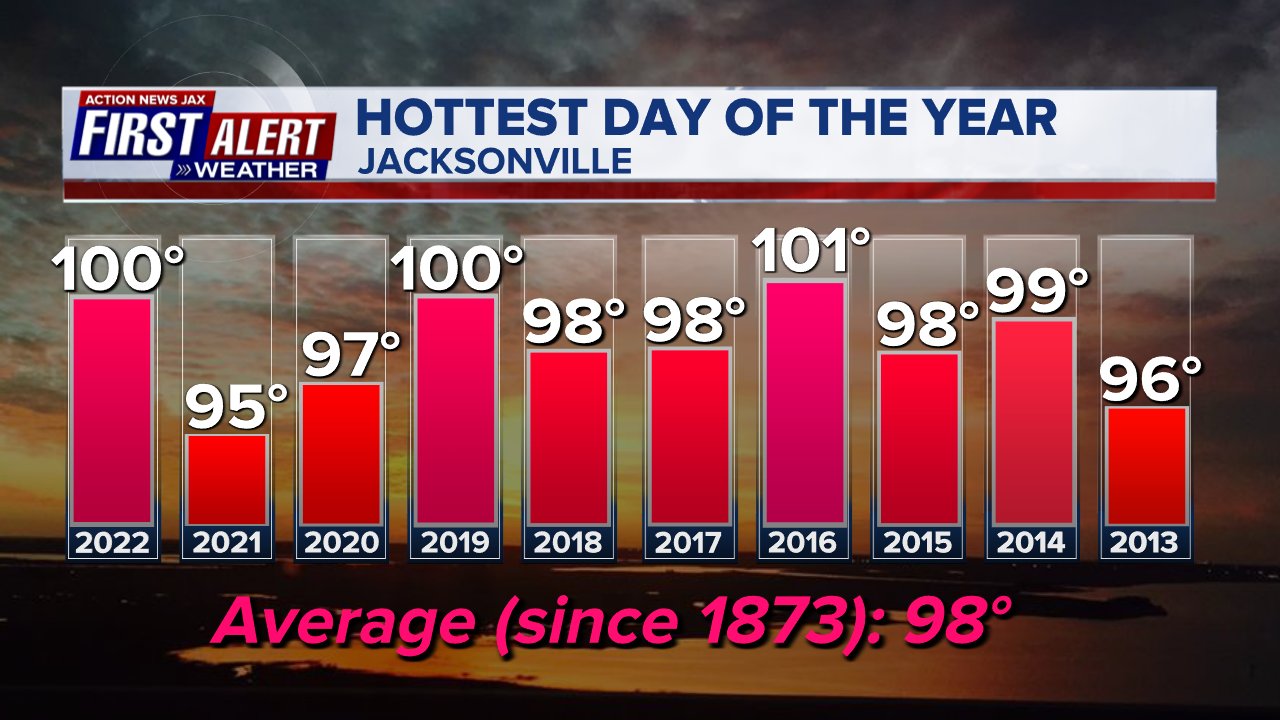 And we turn the calendars to August. Jacksonville's temps. peak during the first week of the month... it's usually pretty wet (3rd month of the 4 month "wet season")... & our days start to shorten losing more than 45 minutes of daylight!